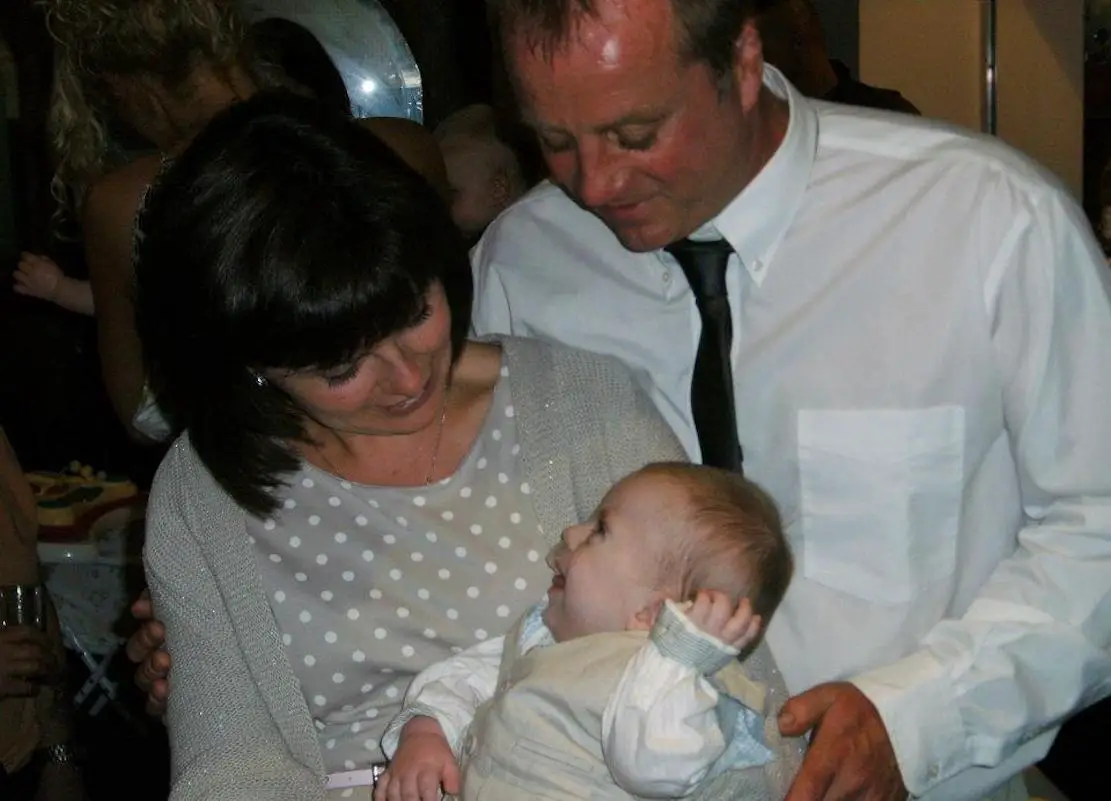 A proposal to waive burial fees for children has been won unanimous support from all parties on Armagh City, Banbridge and Craigavon Borough Council.
And Ulster Unionist Councillor Julie Flaherty who brought the matter to the chamber said she was "delighted" to have received the full backing at the monthly meeting.
Councillor Flaherty lost her precious son Jake in 2013 just two days after his second birthday.
She had called for burial fees for grieving parents to be bolished across the Borough.
As Armagh I reported earlier this month, councillor Flaherty wants to see the costs – which often run into hundreds of pounds– footed by government, instead of parents at their lowest ebb.
She wants Northern Ireland to adopt the same scheme – recently passed in England and Wales – meaning parents no longer have to meet the costs of burials or cremations; instead fees are waived by all local authorities and met instead by government funding.
The Children's Funeral Fund was set up for parents who lost children under the age of 18 – just like councillor Flaherty's heartbreaking loss, almost five years ago.
At committee level this month, she proposed that, in line with England and Wales, "we adopt this policy here in ABC Council and if necessary write to the Department for Communities, Mr David Sterling, and Prime Minister Theresa May, to ensure that we as citizens of the UK receive the same benefits as those grieving parents in mainland UK".
The proposal then went before the full council sitting on Monday night and was passed.
Councillor Flaherty welcomed the move and admitted to having shed tears in the chamber to see her proposal so well received.
She said: "I'm delighted to have received full support at council for my proposal to waive the cost of opening children's graves.
"This starts the journey to see the full implementation of the Children's Funeral Fund here in Northern Ireland.
"We cannot do it fully without a functioning Stormont Executive.
"I am so proud that my own ABC Council will be the first to deliver this first step for me."
The ABC was one of six council chambers in Northern Ireland this week where Ulster Unionist councillors were bringing the same proposal via committee business and notices of motion.
Councillor Flaherty also wrote to the Permanent Secretary, Leo O'Reilly, and has now received a response, in which he stated: "We will ensure that the introduction of a similar scheme will be presented for consideration by incoming Ministers.
"In the meantime councils will have the option of introducing discretional arrangements to waive their burial or cremation fees for children."
Councillor Flaherty had asked – and won approval for the ABC council – to "set the marker for other councils in Northern Ireland by waiving, at this stage, the cost of opening a grave only for those under 18 years as a gesture of goodwill at a difficult time in any parent's lives".
Sign Up To Our Newsletter