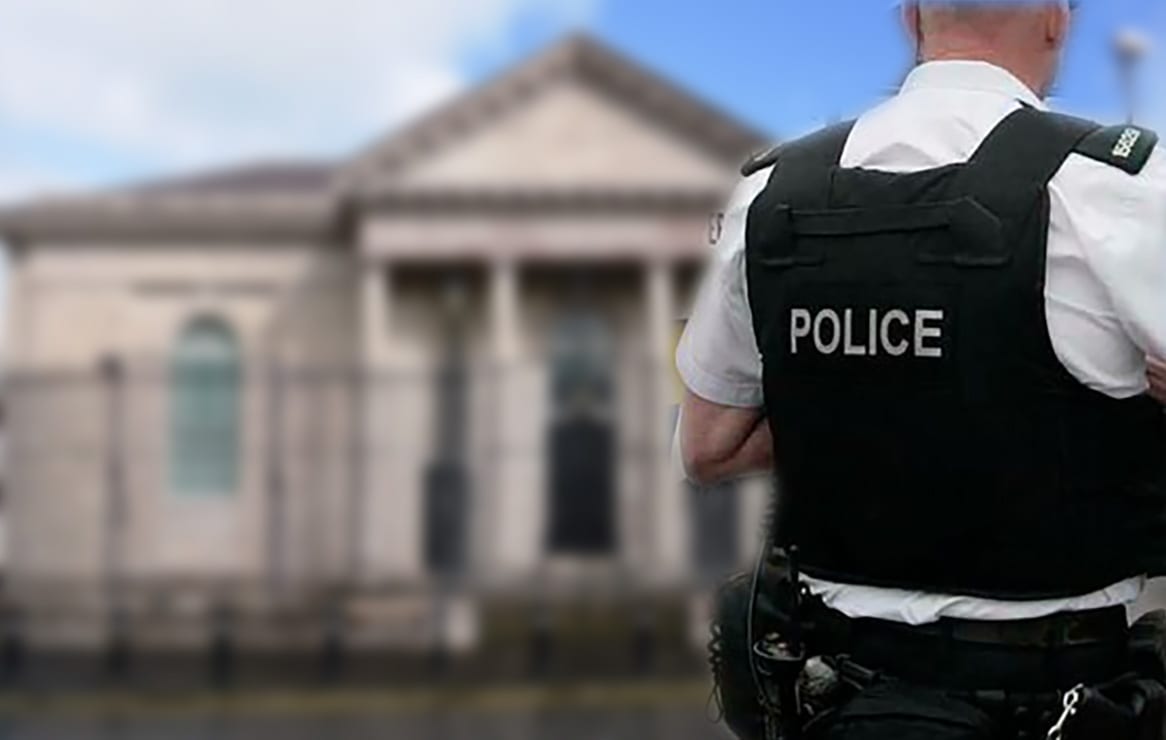 An Armagh man who smashed his friend's window with a bottle after a falling out has been given a suspended prison sentence.
The 49-year-old's barrister told court that the fall-out had occurred following the defendant's consumption of alcohol, something he had not done for 10 years.
David Ian Muldrew, of Ballynahone Crescent, appeared for sentencing on criminal damage, disorderly behaviour, threats to damage property and common assault at the city's Magistrates' Court on Tuesday.
Prosecution outlined that on July 27, at 8.10pm, police received a report that a male had smashed a window using a bottle at an address on Killuney Drive, Armagh.
Officers arrived to find a male holding two bottles. He appeared intoxicated and was shouting at the occupant of the property, broken glass  at his feet.
The male in question was later identified by the police as the defendant.
The injured party stated that Muldrew was shouting and kicking his door before smashing the window with a bottle.
A second female said she had got into a verbal altercation with the defendant regarding his behaviour and he made a threat to smash her window but this was later dismissed.
Defence barrister Seamus Lannon stated: "As you can see from the report, this is a man who has not had the easiest of starts to life. As a consequence he has indulged in alcohol abuse and drugs from a very young age.
"This is in breach of a suspended sentence imposed in June 2018, for offences of December 2017. It was for possession of cannabis and this was not a factor in this offence."
He added: "He is currently attending St Luke's on the methadone programme. He is deeply embarrassed and ashamed of his behaviour.
"He had been at the male injured party's house. He is a very reluctant drinker, having given it up 10 years ago, but he took alcohol and fell out with the injured party and his mother intervened."
Deputy District Judge Austin Kennedy stated: "These were pretty nasty offences. I am not going to hand down an enhanced combination order, given your voluntary involvement in the statuary drug agencies."
Muldrew was sentenced to three months in prison suspended for two years and was ordered to pay compensation of £100.
Sign Up To Our Newsletter