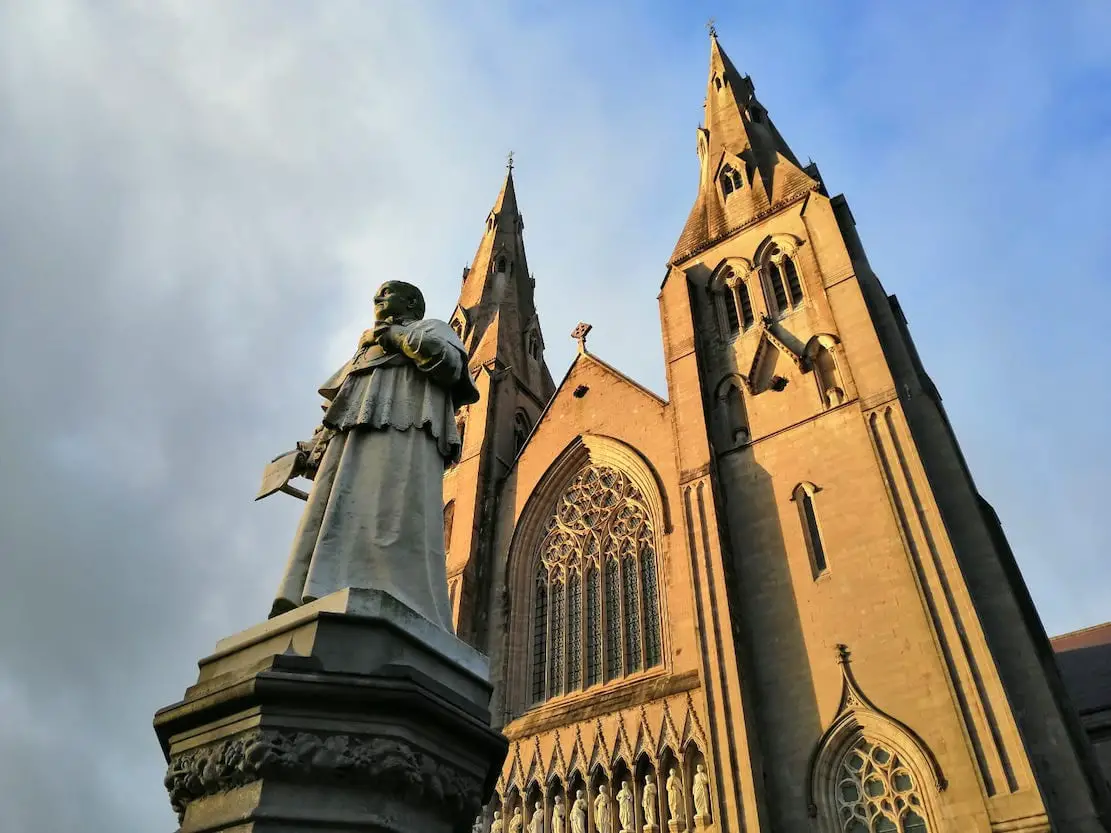 With the traditional St Patrick's Day parade through Armagh City Centre cancelled for the second year due to the pandemic an unconventional alternative will take its place.
A community-based cavalcade will instead mark the feast of the Patron Saint, which will in effect take the parade to the people.
The decision was made following a meeting of the St Patrick's Day Celebrations Committee last week, with one member commenting: "If the people cannot come to St Patrick then he will have to go to them!"
The group's chairman, Stephen Fields, explained that having monitored the situation it was with regret that once more the city would be unable to host their community-organised parade.
However, as was not the case with last year's plans the committee did have time in which to organise an event to mark the date.
He said: "It is very apparent that even if current restrictions were to be relaxed in the coming weeks, and there is no guarantee of that, it would still not be feasible to organise a parade in the conventional sense.  
"We have decided to organise an event that will in effect take the St Patricks Day Community Parade to the people. Taking the form of a cavalcade we intend to put on a vehicular procession that will enable us to celebrate the feast of our Patron Saint a safe way." 
The event will be held in line with Covid-19 guidelines and any participants will be asked to adhere to these, with invitations being sent out to groups and clubs to see who wishes to take part.
Those in the committee are eager to help anyone who wishes to enter a float in the procession but ask that they must operate with social distancing guidelines.
It is also recommended that trailers or 20ft curtain lorries as opposed to 40ft articulated vehicles be used, as the parade route will encompass as many areas of the city as possible, some parts of which a larger vehicle might have difficulty negotiating.
Mr Fields stated: "By observing these simple precautions, we are confident that the Armagh community will be able to mark St Patrick's Day in a safe and responsible way.
"In addition to these measures the parade will visit areas of the city centre on a predetermined route and timetable. We will be encouraging people not to gather in large groups for lengthy periods of time. "
He said organisers will endeavour to ensure that the parade will make every effort to stick to this timetable in order to prevent any large groups gathering in an area.
The committee will be using their recent Santa Sleigh Run cavalcade, which took place in December, as a template for the delivery of the event.
Mr Fields added: "We hope that people will be able to enjoy our event for St Patrick's Day 2021.
"We are confident that with the community's support St Patrick's Day 2021 will not be noted for the absence of a celebratory event but rather for the different and somewhat unusual way in which the people of Armagh celebrated the feast of our Patron Saint."      
Sign Up To Our Newsletter