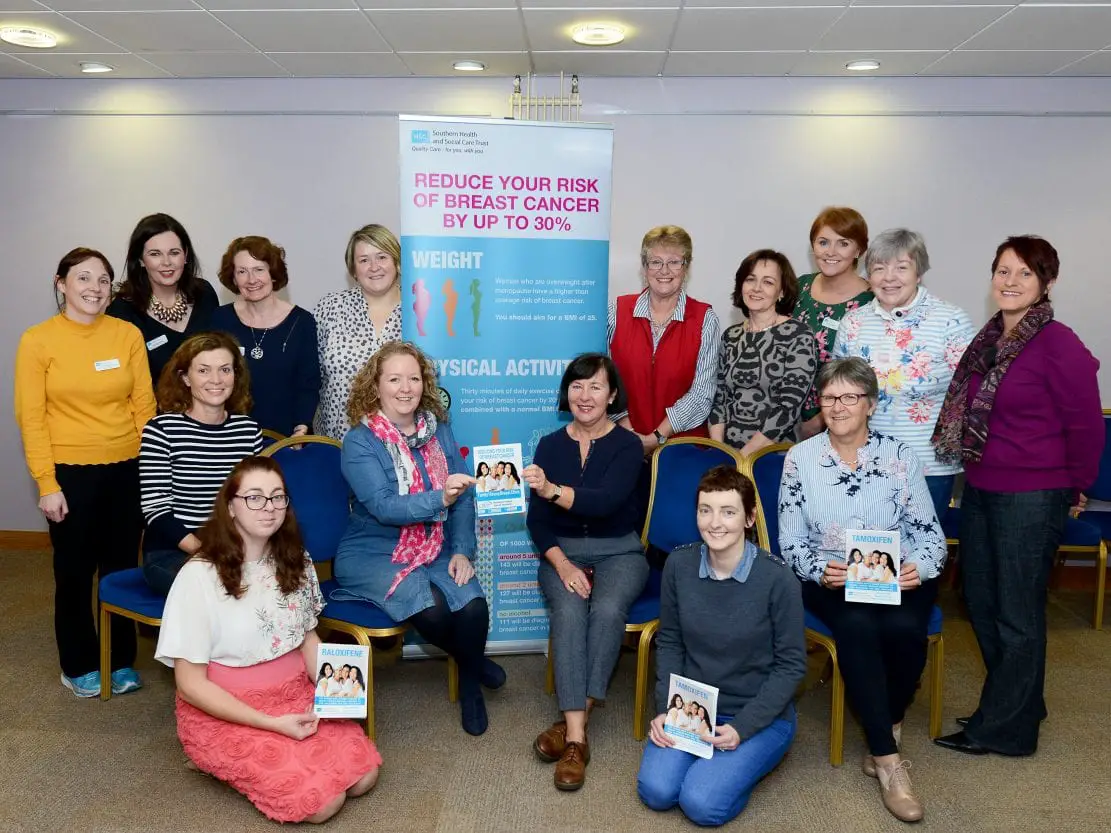 Women in the Southern Trust area with a family history of breast cancer can now benefit from a lifestyle programme to help them reduce the risks of developing the disease.
Family history is one of a number of factors which can increase your chances of developing breast cancer.
And now the Southern Trust has become the only one in Northern Ireland to offer the health and wellbeing programme for women with a family history in addition to an annual state-of-the-art 3D digital mammogram.
The programme takes place in a workshop format, where women come together, meet staff and pick up tips on how they can help to reduce their risks through improving a range of lifestyle factors like diet, exercise and alcohol consumption.
The latest workshop took place this week as part of the Trust's Breast Cancer Awareness month activities.
The Southern Trust has over 1,000 women using the family history service.
Dr Cathy Farnon, Associate Specialist with the Southern Trust's Breast Cancer Team says: "We know that one in eight women will develop a breast cancer in their lifetime and that a family history, particularly of breast and ovarian cancer can contribute to increased risk.
"Risk depends on the number of affected family members, their age at diagnosis and whether there is a known breast cancer gene in the family.
"Whilst we introduced annual 3D digital mammography to this group of women a number of years ago, it is also vital to empower them to help minimise their risks.
"Through the workshops we aim to help women to explore and address the lifestyle factors which we know can significantly reduce the risk of developing breast cancer and improve their overall health and wellbeing.
"The workshops have been a great success so far, offering a forum for lively discussion and information sharing."
Feedback from participants who have attended the workshops has been very positive with one woman commenting: "A great incentive to stay healthy with a group of like-minded people."
While most breast cancers occur in women over 50, it can develop in either men or women of any age. Anyone noticing changes in their breast should seek advice from their GP.
For more information on breast cancer, signs, symptoms and what to do if you have any concerns go to www.pha.site/bcaresources
Sign Up To Our Newsletter