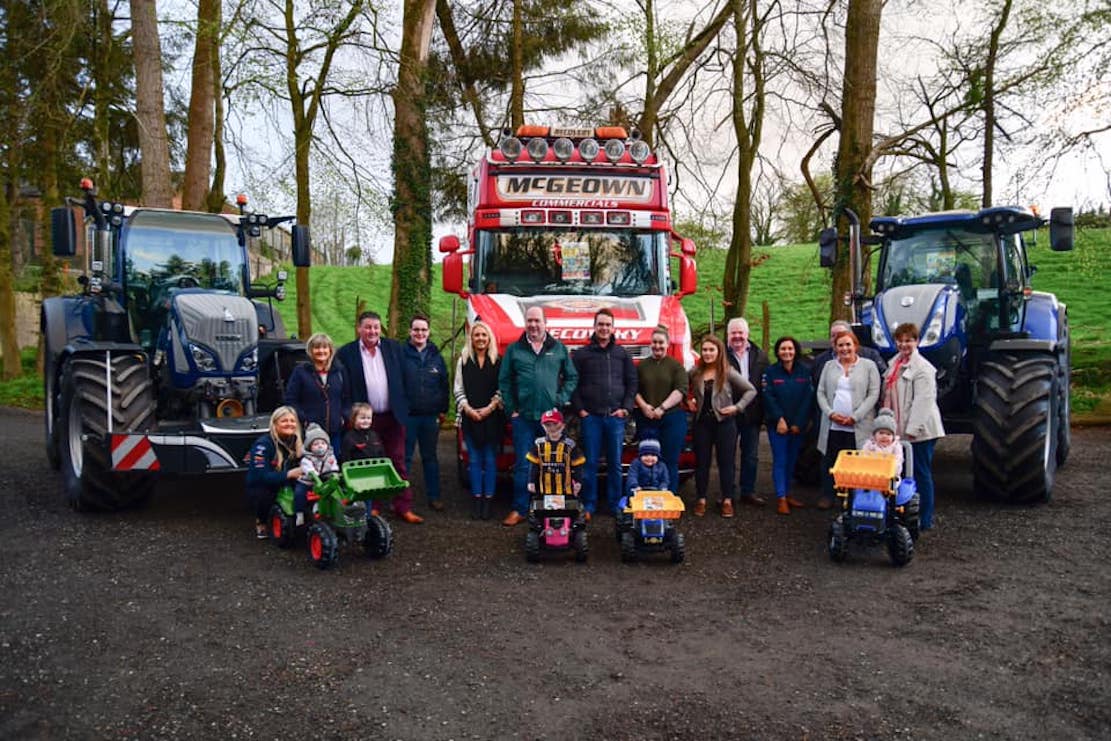 The Skip Car Tour is an annual entry in many people's diaries but, like all other events, it has been cancelled due to the coronavirus pandemic.
By hosting seven fundraising charity events, in May every year, The Skip Car Tour has raised a staggering £420,000 for Marie Curie and The Southern Area Hospice Services.
The Skip Car Tour is a firm favourite consisting of The Orchard Truck Run, Tractor Run, Country Music and many more family fun-filled activities for all age groups.
Unfortunately, due to the current circumstances this year's charity weekend could not take place in its usual location of Basil Sheils, Armagh – but that doesn't mean it can't be re-booted in a new format for this year.
Marie Curie and The Southern Area Hospice need the public's help more than ever, as fundraising through normal avenues has been greatly affected, and has resulted in a huge financial hit for both charities.
So, The Skip Car team has decided to think outside of the box in order to come up with a way to raise money in a different way this year.
And with that the "Virtual Truck & Tractor Run" was born; this will be something everyone can participate in, not just truck and tractor owners based in Northern Ireland and the Republic of Ireland – this will be a global event.
The Skip Car Team is calling out for people of all ages from all over the world to contribute to this unique fundraiser.
All you have to do to get involved is send video clips of your lorries, trucks and tractors to info@murphyvideoservices.com.
They're also encouraging families to get involved by sending in videos of their youngsters on their toy trucks and tractors for the Virtual Kids Truck & Tractor Run.
Speaking to Armagh I, Sean McArdle of The Skip Car Tour said: "We are in our eighth year now, our plans had been laid out as per normal but due to the current circumstances, in which we find ourselves, that all had to be postponed.
"So we came up with this new initiative – we would go virtual. So, we thought with the power of the internet we could go global, get videos from people from all sorts of weird and wonderful places on their tractors or trucks, all they have to do is send it over and make a wee donation."
Sean stated that he had already been contacted by people from New Zealand and Australia, who had provided videos.
The virtual truck run will be held on the May 23 and there will be a tractor run to follow the next day; the kid's show will also take place on this day.
Sean added: "It is a minimum donation of a fiver, if you can donate more, great but times are tough, we will see how much we raise, split it between the two charities and at least we will have felt we have helped out."
Armagh I can also exclusively reveal that on the Saturday night there will be an array of country music talent putting on a virtual two hour show.
Sean said: "This will keep this all alive, it keeps people interested, it keeps our date. The other thing is you don't to have a tractor or a truck, you don't have to like country music. If you want to make a donation to Marie Curie or the Hospice you can just do that.
"These are two great charities, a lot of people in the area have availed of their services, everybody hopes it does not come to your door but there are not many doors it escapes or misses."
To check out more information on the Skip Car Tour check out the Facebook page or to make a donation visit their Go Fund Me.
Sign Up To Our Newsletter