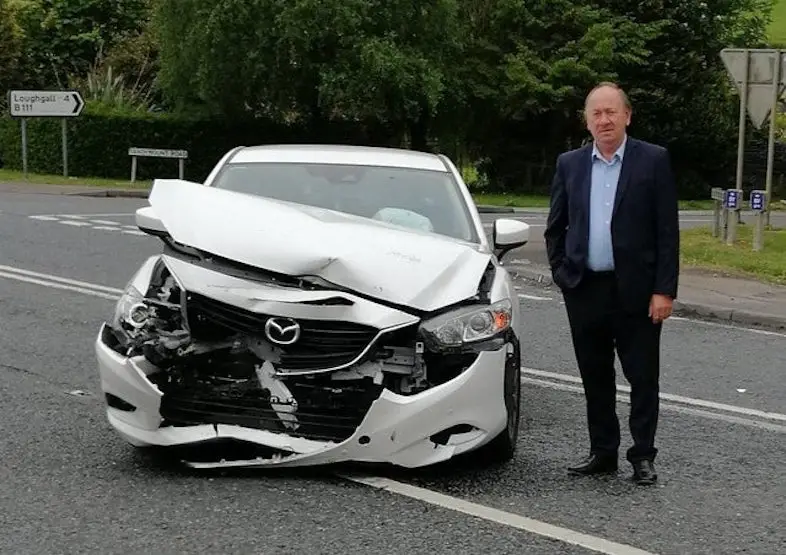 The drivers of two badly damaged cars were fortunate to walk away uninjured following a second serious collision in Richhill in a matter of days.
The two vehicles collided close to the Sandymount Road junction of the main Portadown Road outside Armagh shortly after 9am.
A spokesperson for the NI Ambulance Service (NIAS) said it received a 999 call at 9:25am.
Two crews were despatched to the scene, however, following assessment and initial treatment at the scene, no one was transported to hospital.
DUP MLA William Irwin (pictured) said it was a serious collision that could have ended up much worse for the drivers.
"Thankfully it appears no one was seriously injured as a result of the accident however both vehicles were badly damaged," he said.
"The main Armagh Portadown Road is a very busy stretch of roadway with numerous busy junctions and recently it seems to have had its fair share of collisions."
Today's incident follows on from last Thursday when a man had to be cut from a car and rescued from a ditch following a three-vehicle collision on the same stretch of road.
Sign Up To Our Newsletter