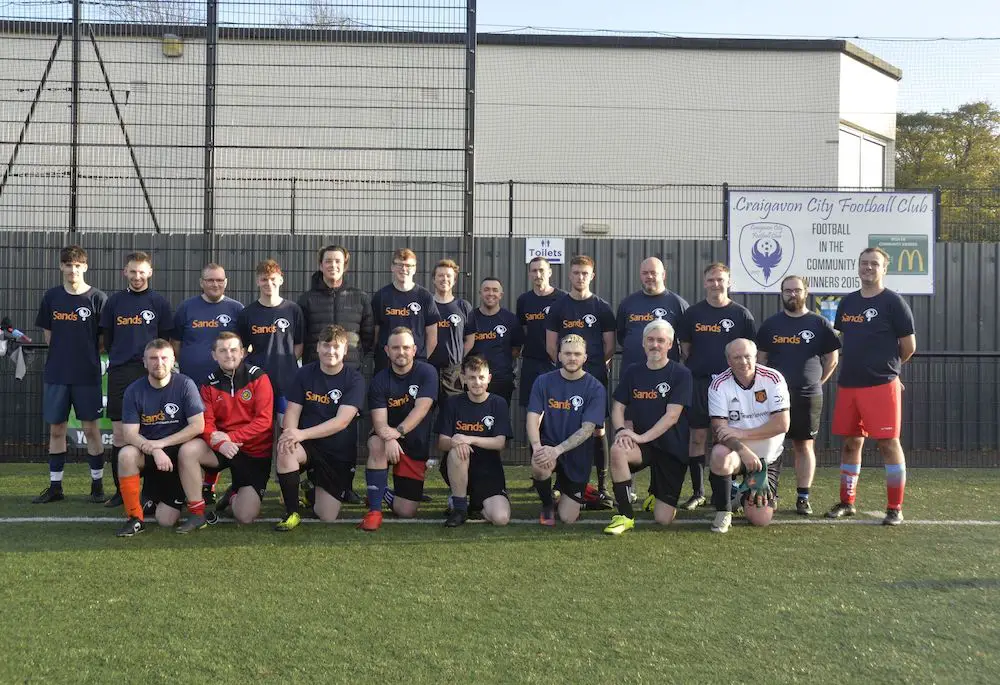 It's a bond nobody would ever wish to share with anyone, but a group of local men who have suffered baby loss are channeling their grief in a positive way.
Sands United FC ABC (Armagh, Banbridge and Craigavon) is a football team set up last year with the aim of bringing men and their families/friends, who have suffered the tragedy of baby loss, together.
The group train once a week at Lurgan's Oxford Sunnyside grounds, and play games against fellow charity teams across Northern Ireland.
Oxford Sunnyside FC are spearheading a charity game for its over-35 team against Sands United later this month. It will be part of a family fun event with bouncy castles, face painting, football activities, music, refreshments, raffles and more. All money raised from the event will go towards Sands NI.
Speaking to Armagh I about the positive impact the team has had on himself and others, committee member Miceal O'Neill, said: "It's like mental health, baby loss is a bit of a taboo subject. Nobody really talks about it but everybody knows it happens.
"Sands United FC ABC, it's about the visibility, that you're not alone. Reach out to us on Facebook, come to training. I never kicked a soccer ball before; I would have played Gaelic all my life. It's not about ability, it's about getting together as a group of people that have all been through something really crap and knowing that you're not alone – knowing that the worst thing you could do is sit at home and wallow."
Miceal who, along with his partner, suffered baby loss says it's an outlet which has really helped him but it's not all about those who have been directly impacted.
Related: Baby loss memorial garden to be created in Armagh's Palace Grounds
"Not everybody there has lost a child; there are some allies," he said. "It could be one of the lads' brothers-in-law whose sister has lost a child. It's people who have lost brothers or sisters when they were younger. There are all sorts of people there and people come along to support their friends. It's a network of people that have been impacted in some way, shape or form by baby loss.
"We're a growing club, it will never go away. Reach out to our Facebook. You're going to get a reply from somebody who has been in their shoes. It'll be a response from someone who knows what you're going through and how you're feeling.
"And when you do there is no need to tell us your story when you turn up; we all know the story, we've all been through it. It's about welcoming them to the group, and of course, there is always someone there to talk to but there is no spotlight whenever you join our training.
"It's good craic. It's completely cross community; no politics. The mix of backgrounds is amazing, all there for the same reason – a common bond."
Oxford Sunnyside over 35s will play Sands United ABC FC on Sunday, April 30. Everyone is welcome to attend this family fun day.
If you would like to donate a raffle prize, reach out on Facebook here. To get involved with the team, reach out on Facebook.
For more information about Sands NI, visit their website here https://northernireland.sands.org.uk/about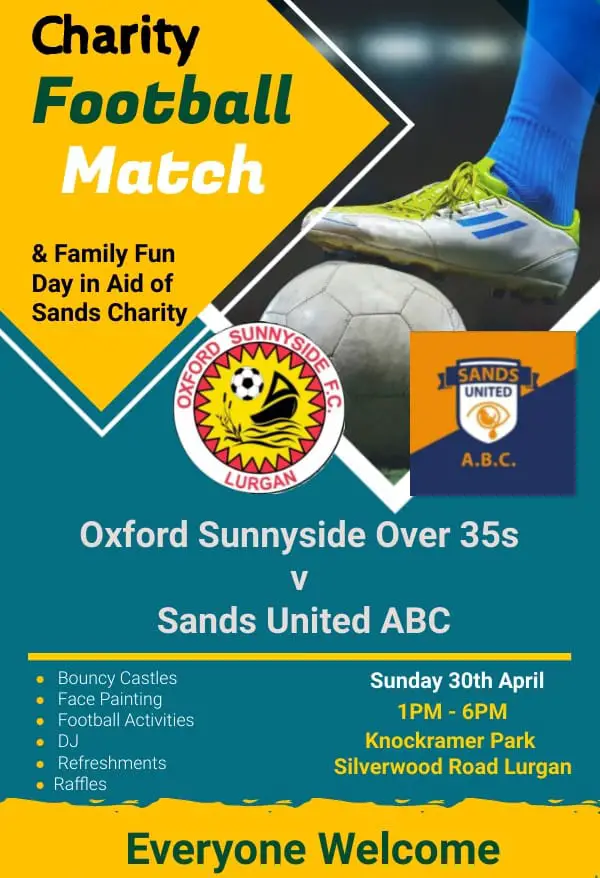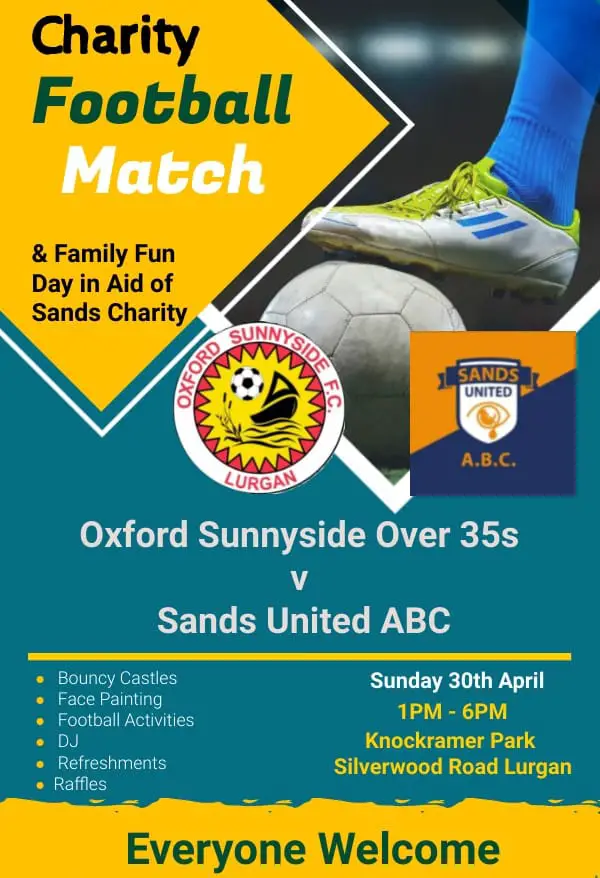 Sign Up To Our Newsletter