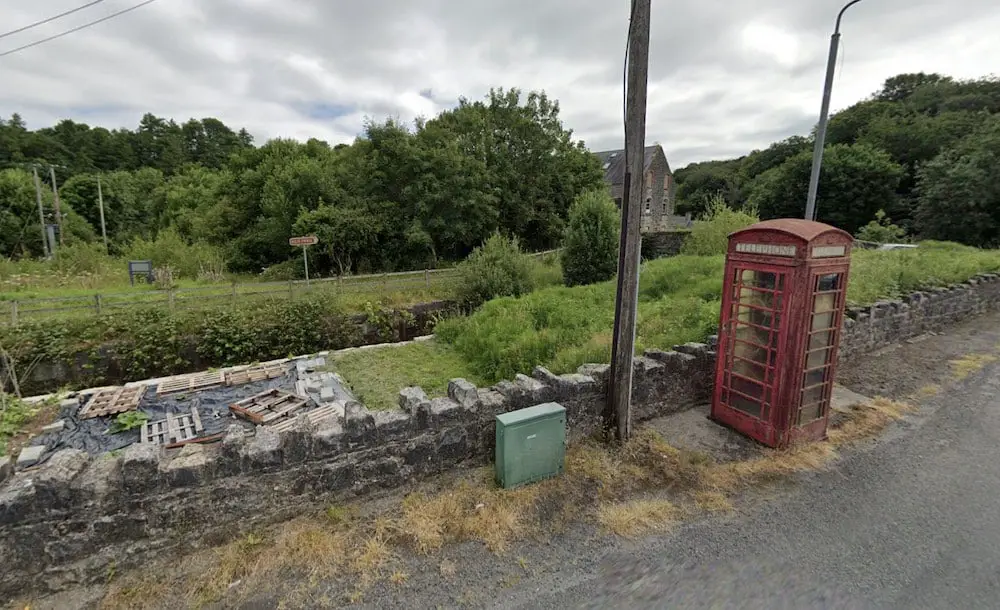 Armagh City, Banbridge and Craigavon Borough Council's opinion has been sought on the potential listing of pre-1953 telephone kiosk in Benburb.
The issues was raised at a meeting of the local authority's planning committee on Wednesday, November 2, where members of the committee were presented with a report detailing the Department for Communities' advance notice of listing for a telephone kiosk, facing Tyrone View, in Benburb.
Members were advised council has until December 1 to respond and told that DfC must seek the views of council and the Historic Buildings Council when considering the listing of a building.
A DfC survey explains the telephone kiosk in question was designed in 1935 by Sir Giles Gilbert Scott and is described as being "fairly intact".
Its Tudor Crown cipher indicates it is a pre-1953 K6 model and it is located in Milltown, Benburb. Iconic pieces of street furniture, such as this are becoming increasingly rare.
However, the survey acknowledges there has been "inappropriate" replacement of glass panels with perspex and claims this "detracts from the original historic fabric".
It is understood the kiosk was likely sited to serve Sinton's Mill and is enhanced by its proximity to a cluster of listed structures related to the Ulster Canal, including the mill, a bridge and lock and a lock house.
With a response sought by the Department, a council planning officer has recommended the local authority responds by explaining it has no objections to this proposed listing but would be supportive of the property owner should they raise any concerns in relation to the proposed listing of this property.
The committee's chair, Alderman Gareth Wilson, asked: "Is it BT or an equivalent that owns the kiosk?"
"I am just wondering does a listing duly bind them to maintaining a functioning kiosk, do they look after it or what are the longer terms implication of that? It is not for us to guess what the future will hold but with everyone having mobile phones and whatnot, the demand for these kiosks decreases.
"In terms of the actual maintenance of it in situ, whose responsibility does that become when there is no longer a phone in it or it is no longer used as it had been designed to be up until now?"
The planning officer explained council has confirmed BT are the owners of the kiosk and explained if it is listed, it cannot be changed in anyway without listed building consent.
"We did clarify BT are the owners," said the officer. "I would not be sure about their long term service provision is for that telephone kiosk but if it goes ahead and is listed it cannot be removed without listed building consent or changed in anyway.
"I am not sure about the function and whether they would run a service but the structure and the interior as it is would form part of the listing."
Alderman Wilson then enquired as to who would be responsible for the maintenance of the kiosk should BT stop running a service from it.
"Just out of curiosity, should they cease having a service in operation would it then fall to council, under street furniture, to end up maintaining this for ever and a day?
Council's head of planning, Damian Mulligan said that would not be the case and told the chamber the maintenance responsibility will lie with the owner of the kiosk.
"The maintenance of it would lie with BT unless they sold it to someone else. I cannot imagine the council would want to take that on but someone else might.
"Ultimately, whoever owns the kiosk would be responsible for the cost of maintaining it, and, at this stage it is BT."
A proposal to send the Department for Communities the officer's recommended response was then put forward by the committee's chair, Ald Wilson and seconded by Councillor Ciaran Toman with the chamber voicing its support for the proposal.
Sign Up To Our Newsletter