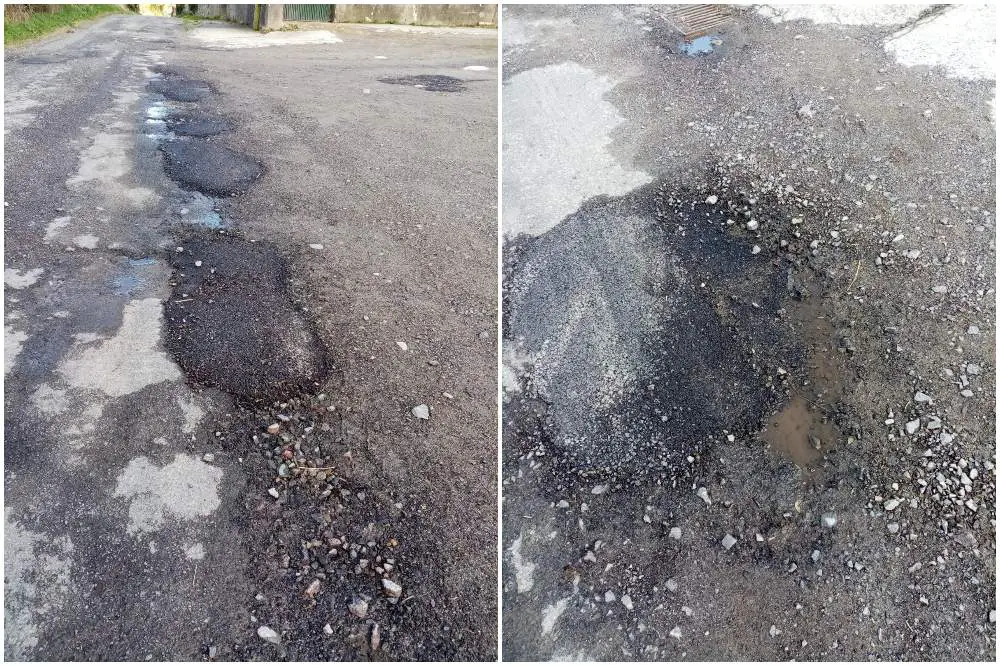 Recent repair work on roads in Killeavy and Killeen "left a lot to be desired" and "did little to address concerns of many about their unsafe condition".
Sinn Féin Councillor Roisin Mulgrew said that many other public representatives like her have been inundated with calls regarding the poor condition of our roads.
Complaints on safety have been received from motorists, cyclists and walkers.
"I have reported numerous roads in the Killeavy / Killeen areas and I was delighted to see repair work take place; that is until I saw the standard of repair," said Councillor Mulgrew.
"Potholes which are deemed deep enough to require attention are outlined by yellow paint and await attention.
"Unfortunately by the time the repairs are carried out on those marked for attention, the neighbouring potholes have deteriorated to such to extent that they too need filled, although they can't be filled because they haven't been marked.
"This quick, fix, patch and mend approach is a waste of resources and leaves our roads in a perpetual state of disrepair."
She added: "Serious questions need to be asked of Minister Mallon and the Department for Infrastructure as to why they chose not to bid for additional funds to address the issue of roads.
"I also would ask does Minister Mallon and the DfI they feel that the work being carried out and approved by them is of a satisfactory standard.
"I believe that for all road users, especially those in rural communities where having a vehicle is a necessity, deserve so much better than the service they are receiving."
A recent Freedom of Information Act revealed that there are over 85,000 defects, including potholes and other damages, on roads across Northern Ireland in the last 12 months.
Sinn Fein MLA, Cathal Boylan, commented: "These are staggering figures. Over 85,000 damages to our roads were recorded in the last 12 months.
"This is a symbol of historic underinvestment and the damaging impact that Tory austerity has had on our road network.
"However, the Department of Infrastructure must put an urgent focus on tackling the rising number of potholes and damage to our roads.
"Fathom Line, in my area, is top of the charts for road damage. This is no surprise as Newry and Armagh is plagued with potholes.
"This must be addressed by the Department to improve our roads and make them safer."
The situation is little better in Upper Bann, with MP Carla Lockhart saying she is "inundated with requests for pothole repairs right across" the area.
"Our roads are absolutely covered in them, and they are posing a danger to motorists and cyclists," she added.
Ms Lockhart said the Department will have to increase resources to address this issue.
"It is taking too long for some repairs to happen. Thousands are being paid out in compensation for damage to vehicles – surely that money would be better spent on faster, better repairs.
"On a daily basis I am bringing new locations to DfI so if you come across a pothole and want it reported, please let me know and I will be happy to do this on your behalf. Dozens have been repaired in recent weeks that have been reported by my office and I want to continue to help fix these issues for the local community."
Sign Up To Our Newsletter