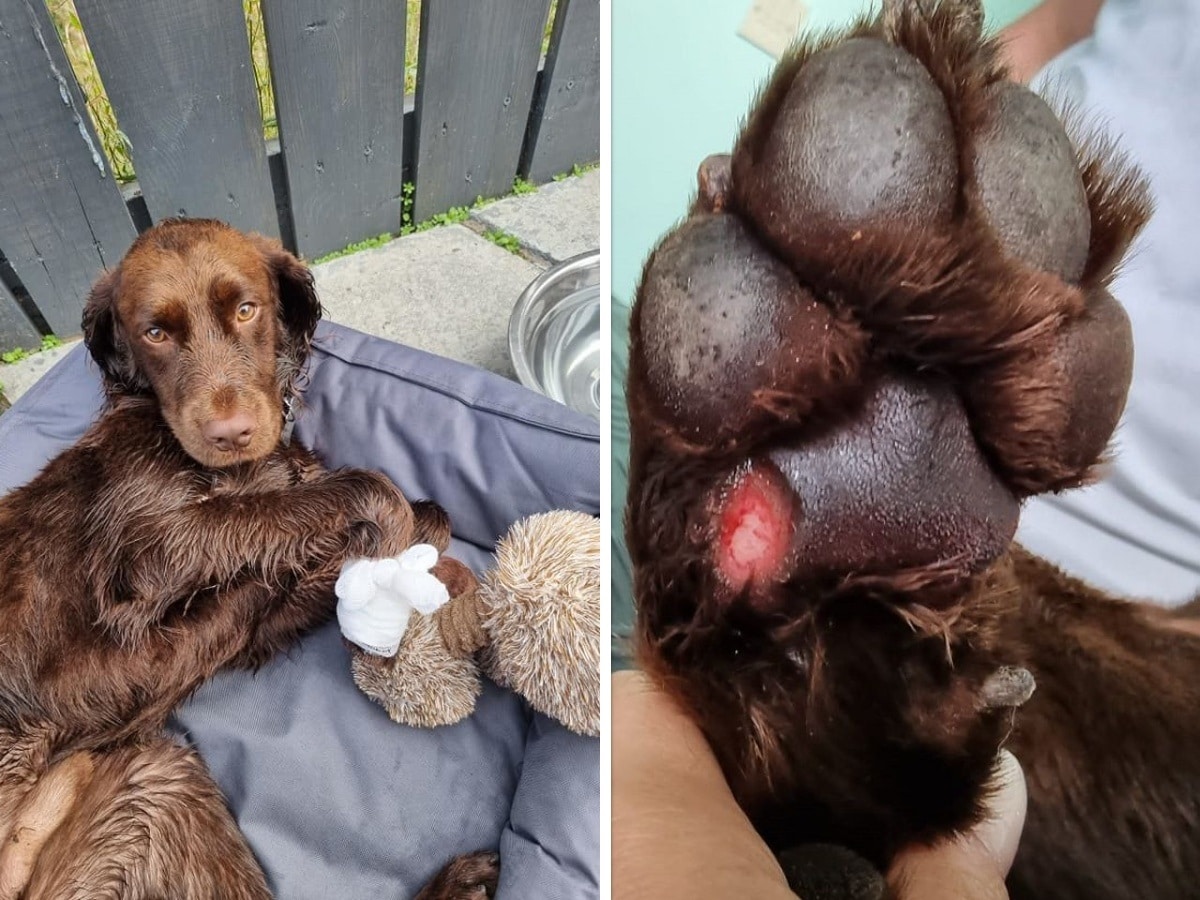 A young pup suffered a horrifying injury when it sliced open its paw on broken glass close to the Palace Demesne in Armagh over the weekend.
Little Marley required stitches after stepping on the glass left at the Franciscan ruins next to the rugby club on Sunday morning.
Speaking to Armagh I, the owner of the two-year-old Cocker Spaniel, Lauren Orr, expressed concerns for others' canine companions – and young children.
"I'm not one to complain about anything, but it is just the fact that we have been left with a hefty vet bill," she said, "it is not just that but I worry for other people's dogs, or God forbid, a child walked on it."
Lauren attended the Palace grounds at around 10am on Sunday morning with her husband James, and pup Marley.
She added: "I would walk round there quite frequently and also go on runs there; Marley would actually know the area really well.
"James, my husband, hasn't been there that much and I kind of said 'don't worry, Marley will show you the way round here'."
After enjoying a walk around the grounds, Marley was still full of energy, so Lauren decided to take him to the more isolated area of the Franciscan ruins to play with his ball.
"He is very hyperactive, but he is such a good dog and so, so obedient," Lauren commented, "he is absolutely obsessed with the ball but he chases a stick or anything you throw for him."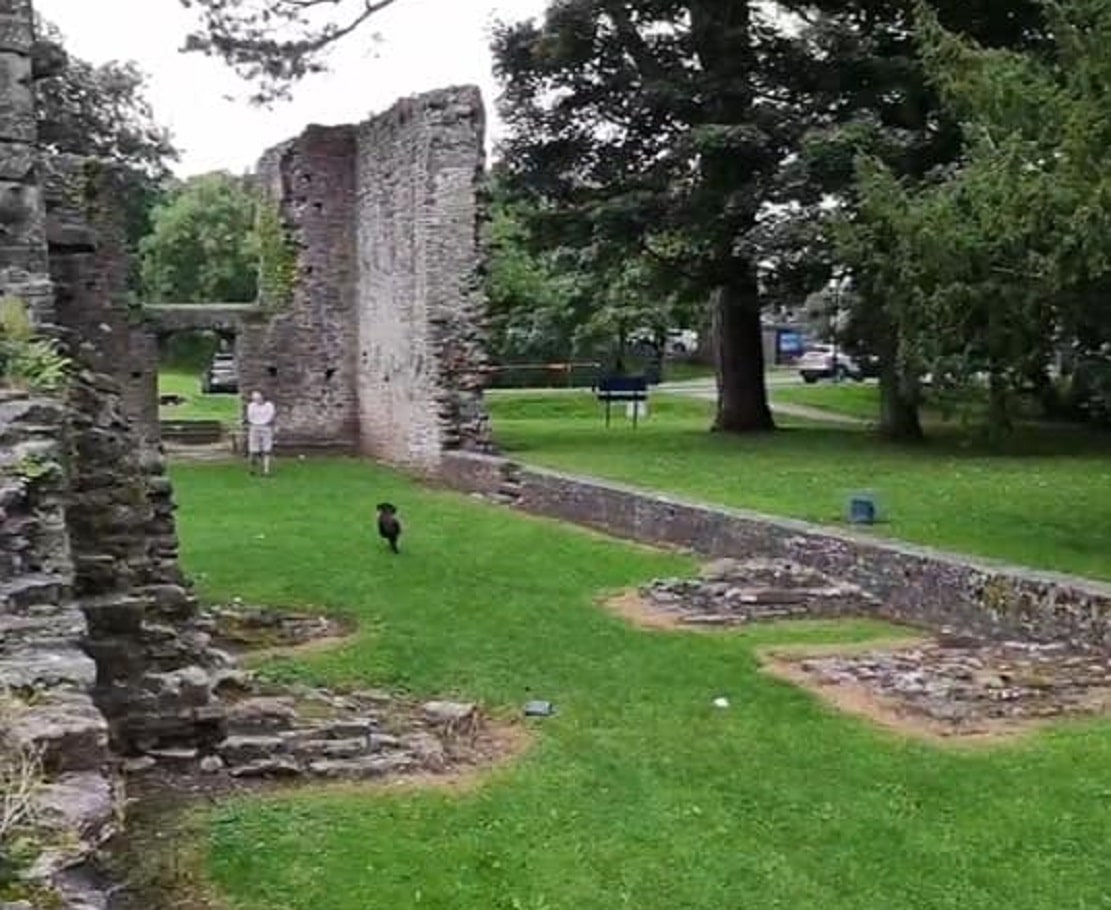 Lauren noticed rubbish in the area but thought nothing of it as the left the area to head home.
"Marley is that brave, he didn't even let out a whimper, it wasn't until we got home that we noticed that James' car was covered in blood," she said.
"We took him to the vets where he had to be sedated to get stitches; watching him coming out of the sedation, it was like he was having a seizure, it was awful –  you just hate to see your pet go through something like that."
As a result, Lauren was left with a hefty vet bill and the care will be ongoing.
"He still has to get it redressed, he is on medication, and last night he was in pain and cried a wee bit; he lay with his four legs in air and it a took few hours for him to come round."
But Marley does appear to be on the mend and has even been allowed on the sofa.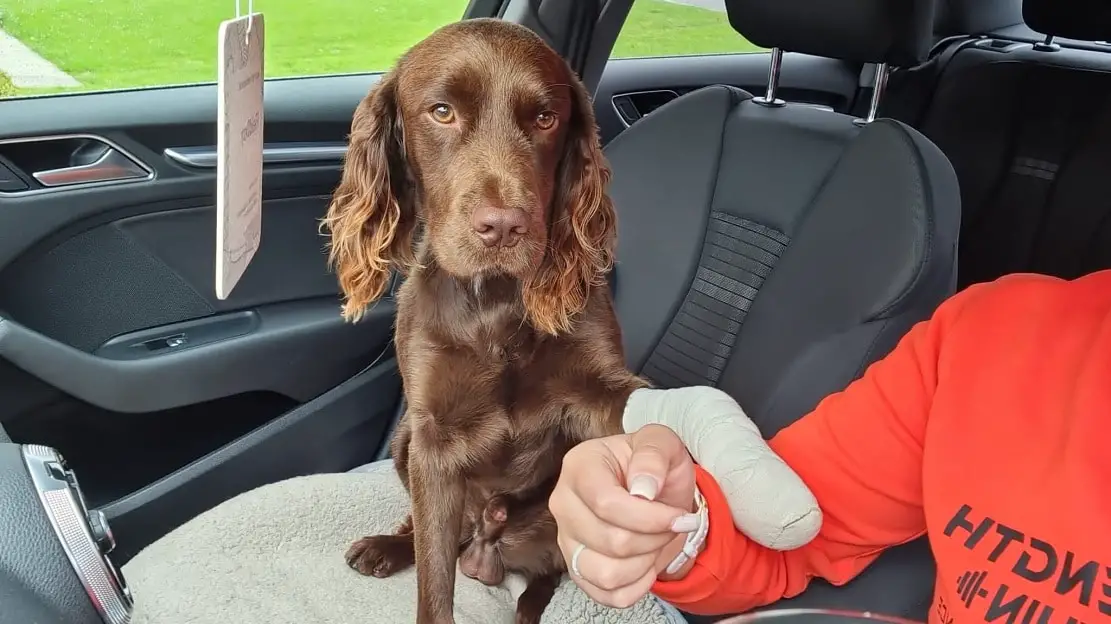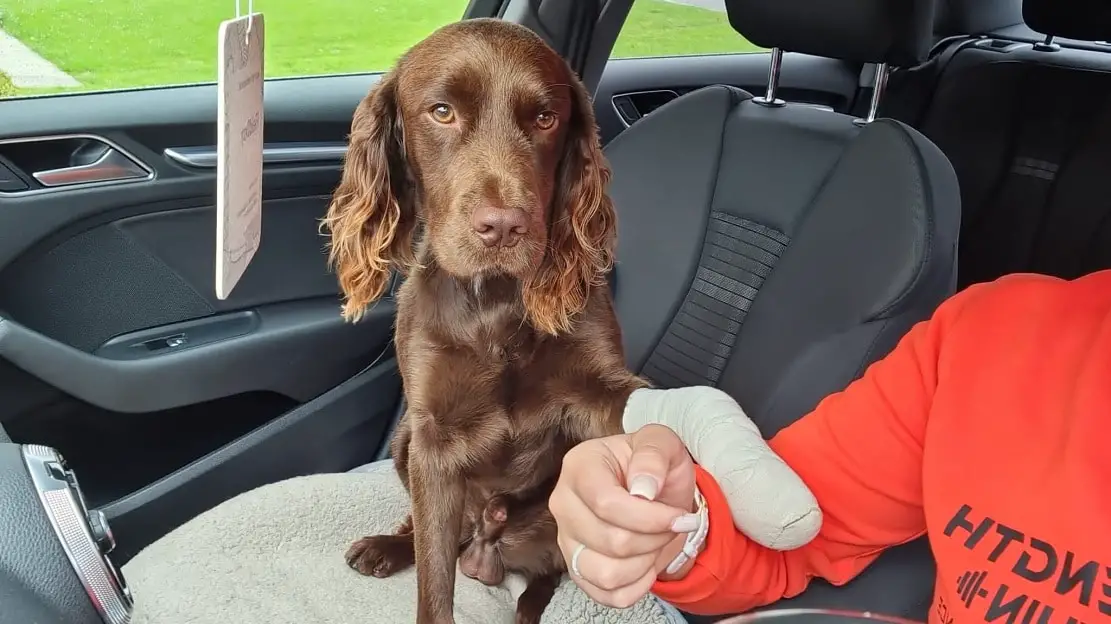 "I just want to make people aware of the amount of rubbish and glass that is about the area," Lauren said.
"Even the area in which it happened, I used to mind children and I have been there before when [a nursery] would take the kids over there to do wee activities."
She added that some of the most popular areas in the city – like the Mall – are "horrendous" for littering.
Sign Up To Our Newsletter