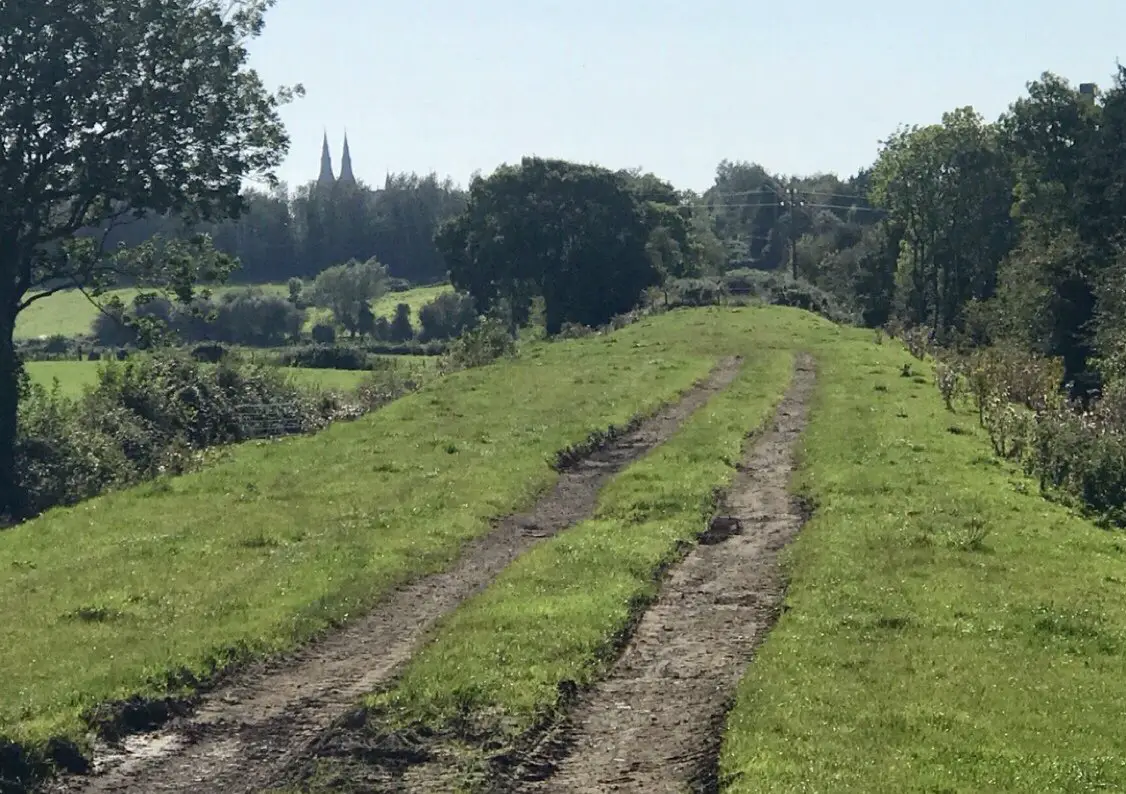 A campaign group diligently fighting to re-instate the Portadown to Armagh railway line say they are "quietly optimistic" ahead of the meeting involving one of the world's leading infrastructure firms later this evening (Thursday).
Aecom will provide an update to the Council's Portadown to Armagh City Railway Working Group on the draft scoping study and the technical aspects for future consideration.
The working group was first set up back in April of 2018, in a bid to seek funding for a feasibility study into re-instating the 10 miles of railway, following its closure in 1957.
The scoping study aims to look at what would actually be involved in restoring the link and is the first step towards a full feasibility study.
Speaking to Armagh I, Derek Smyth from the Portadown and Armagh Railway Society (PARS), said: "We're just delighted to have gotten to this stage,
"It's been a hard push for us and when the council agreed to go ahead and do the scoping study that was kind of a moment of quiet relief."
However, Mr Smyth says there is "always that concern that this is a process of appeasement, and that the intention is to bin the whole thing eventually" but he says the group will "keep pushing and keep the forward momentum, because we think it makes sense".
He added: "We didn't really have much input but they said that they had paid attention to some of the presentations we made along the way. So we're quietly optimistic that it's going to be broadly in line with what we have in mind."
Last week, the Portadown and Armagh Railway Society (PARS) held a meeting via Zoom with Minister for Infrastructure, Nichola Mallon.
Mr Smyth described it as "a good session" where the group outlined their case and what the existing infrastructure looks like and that the main case for the reintroduction of the line was the environmental impacts.
"It was very productive and she even posted about it on Twitter," he said.
Mr Smyth continued: "We want to get people out of cars and onto public transport, people have made it clear they do not like buses, before Covid they were under utilised.
"The train is a much more attractive proposition; they get up and walk about, they can work on the train. Also, the amount of traffic seen on the A3 prior to Covid could be reduced with an express service to Belfast".
A secondary reason would be socio-economic, he explained: "When they closed the railway people never didn't think about how it would impact accessibility for tourism or accessibility for businesses.
"We think it is an underdeveloped potential as a tourism destination, it is the ecclesiastical capital of Ireland there are two cathedrals, the planetarium and its classic Georgian mall. It's a beautiful city".
An update from this evening's meeting will be made available on the website in the coming days.
Sign Up To Our Newsletter