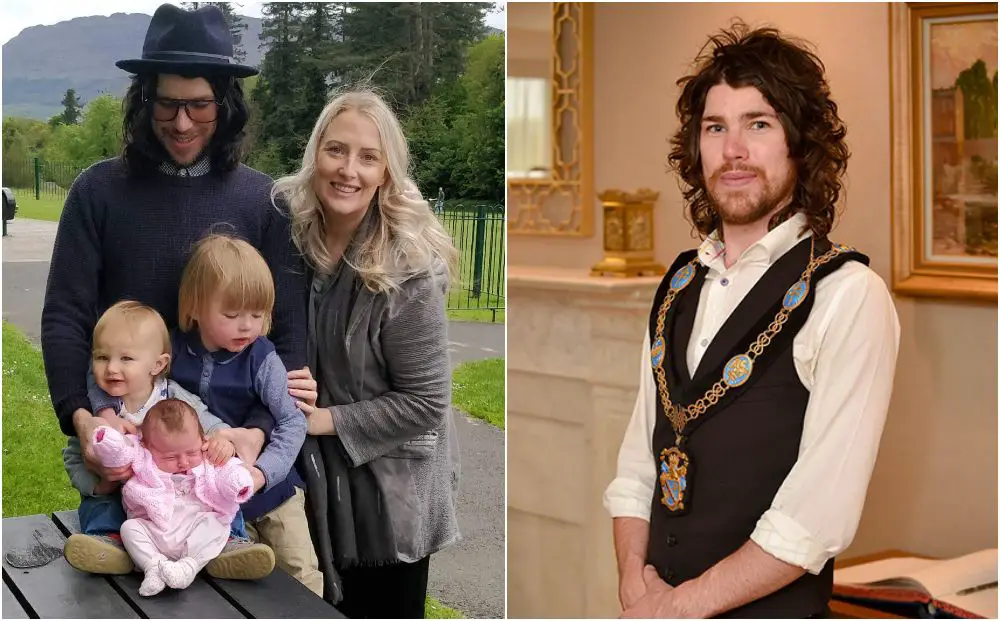 Former Sinn Fein Lord Mayor Garath Keating is to step down as a councillor.
The popular representative will quit his seat on Armagh City, Banbridge and Craigavon Borough Council at the end of this month.
Addressing a public engagement, Councillor Keating confirmed his decision.
He cited family commitments for his reasoning and moved to thank everyone for their support during his time in lcoal government.
Councillor Keating has confirmed he will continue to represent the party 'on the ground', but feels now is the right time to step aside and allow someone else to take his seat.
He said: "It has been an unbelievable privilege to represent the people of Armagh as an elected public servant for almost eight years now.
"However, with growing family commitments, as well as a growing family, as well as my own employment commitments it has become increasingly challenging to do justice to the amazing people of Armagh in my role.
"It has been a real honour to represent and assist our local community and I have given my absolute all to the role and our people over the years, and I feel the time is now right to hand over the baton.
"I would also like to thank all of party colleagues for their ongoing support and comradeship. I will continue to play a very active role within the Armagh Sinn Féin team and supporting them to provide a first class service to our constituents and in our work in builder a new, fairer and United Ireland."
Cllr Keating first entered the old Armagh City and District Council back in 2014 before being elected onto the newly formed ABC Council in May that year.
He was re-elected again in May 2019, topping the poll on both occasions.
Cllr Keating had a stand out year as Lord Mayor in 2016-2017 when his passion, humour and enthusiasm endeared him to residents across the borough but in particular to the people of his native Armagh City.
Sign Up To Our Newsletter