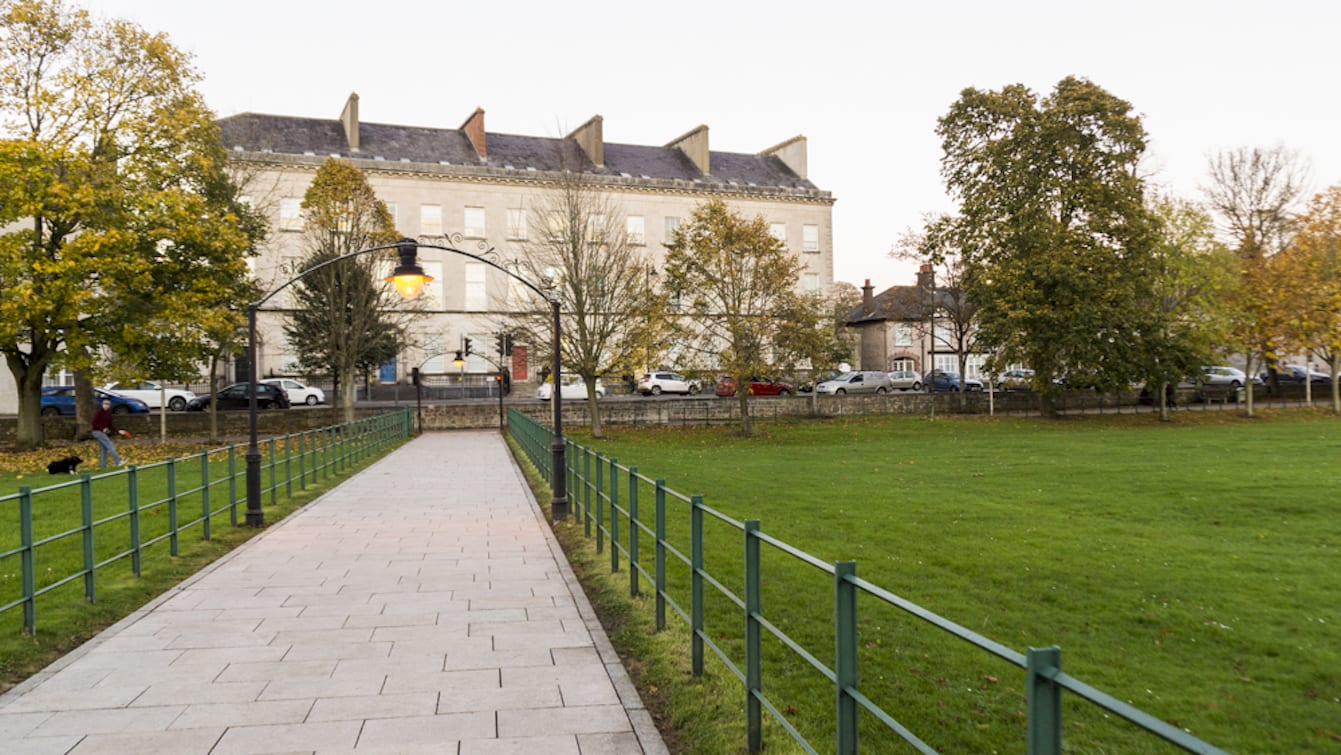 A man who had summons 'catch up on him' has been handed a suspended prison sentence as he is keen to stay out of custody and find gainful employment.
The district judge told the 20-year-old: "You are well advised to stay out of pubs, clubs and hotels if you can't keep yourself out of trouble when drink is on board."
Joshua Burley, whose address was given as Hydebank, pleaded guilty to common assault, disorderly behaviour, no driving licence, handling stolen goods and using a vehicle without insurance at Armagh Magistrates' Court on Tuesday.
Court heard these offences were accrued over two separate incidents.
Defence barrister Conn O'Neill stated: "These are summons that have caught up with Mr Burley."
The first dated back to September 4, 2016, when police were called by members of the public to an ongoing fight on the Mall in Armagh at 1.50am.
Officers arrived to find a male on the ground surrounded by a number of individuals.
They observed the defendant punch the injured party as he lay on the ground.
CS spray had to be deployed by the officers but Burley began to push through this towards police.
He was subsequently arrested along with a number of individuals all of whom were intoxicated.
The injured party declined to make a complaint about the offence.
When interviewed, the defendant claimed he had been initially threatened but accepted he had lost control due to his intoxication.
The second incident occurred on July 17, 2017, when police saw a Volkswagen Golf on the Armagh Road, Newry, and they attempted to pull it over due to the manner in which it was being driven.
Despite activating lights the car did not stop but an off duty officer later spotted the vehicle and gave a description of the driver.
The next day the car was reported as stolen by the owner.
It was noted by police that the owner's son, the defendant, matched the description of the driver.
When interviewed, Burley denied theft of the car but accepted that he had driven it after it was taken and admitted to having no licence.
Mr O'Neill stated: "In the first incident, he was a 17-year-old [out] drinking…and through drunken eyes he thought there was a transgression between him and the other party.
"With regards to the road traffic incident, at that stage, he was fascinated with cars and instead of getting on the road legally, youthful exuberance took over."
He added: "Mr Burley's girlfriend has given birth to their first child, he for one, is not keen to be in custody, and two, is looking for gainful employment."
The defendant was disqualified from driving for six months for the driving offences.
District Judge Paul Copeland stated: "I believe the other offences have crossed the custody threshold given your record but I am prepared to suspend that."
Burley was sentenced to four months in prison suspended for 18 months.
District Judge Copeland told the defendant: "You are well advised to stay out of pubs, clubs and hotels if you can't keep yourself out of trouble when drink is on board."
Sign Up To Our Newsletter