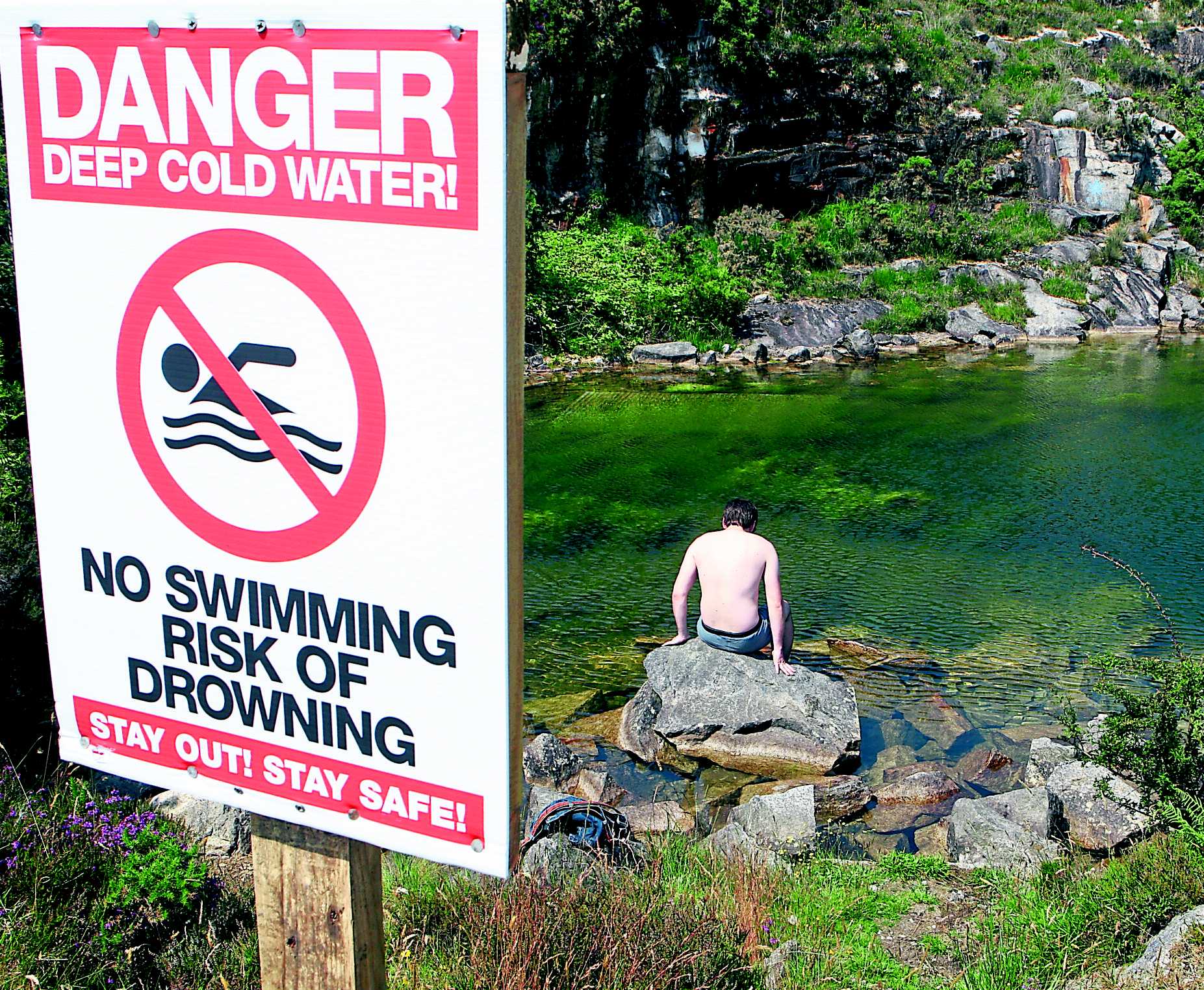 Police in Armagh have today (Monday) renewed an appeal to parents in the local area to warn their children about the dangers of playing in quarries.
The warning follows reports of young people swimming in deep water at quarries.
Constable Phil Dornan, Neighbourhood Policing Team, Armagh said: "This is extremely concerning and shows young people with no regard for their own safety. It is only a matter of time before someone is injured or worse.
"We cannot stress enough how dangerous it is to enter a quarry site without even considering getting into water there. Not only are those who illegally enter these areas breaking the law through incidents of trespass and criminal damage but they are also putting themselves at risk.
"Quarries are extremely dangerous sites with any number of hazards present."
Constable Dornan continued: "We would urge parents to make their children aware of these dangers and to make sure they know where their children are and that, ultimately, they are safe."
Read more news:
Trail of destruction after another night and morning of vandalism in Armagh
Sad end to brilliant day as thieves steal ducks from Marie Curie fundraiser
Bingo hall extension will leave Armagh's car park boozers out in the cold
REVEALED: Just how much was raised in car park charges at our local hospitals?
Mall litter shame: Bottles, wrappers and even soiled nappies blight city green
More than 20,000 expected to flock to Armagh show
Police bail for man arrested in connection with murder of Bessbrook pensioner
Tandragee 100 organisers win prestigious Queen's Award for Voluntary Service
Become a member
Support local, independent businesses by becoming an independent member.
Become a member