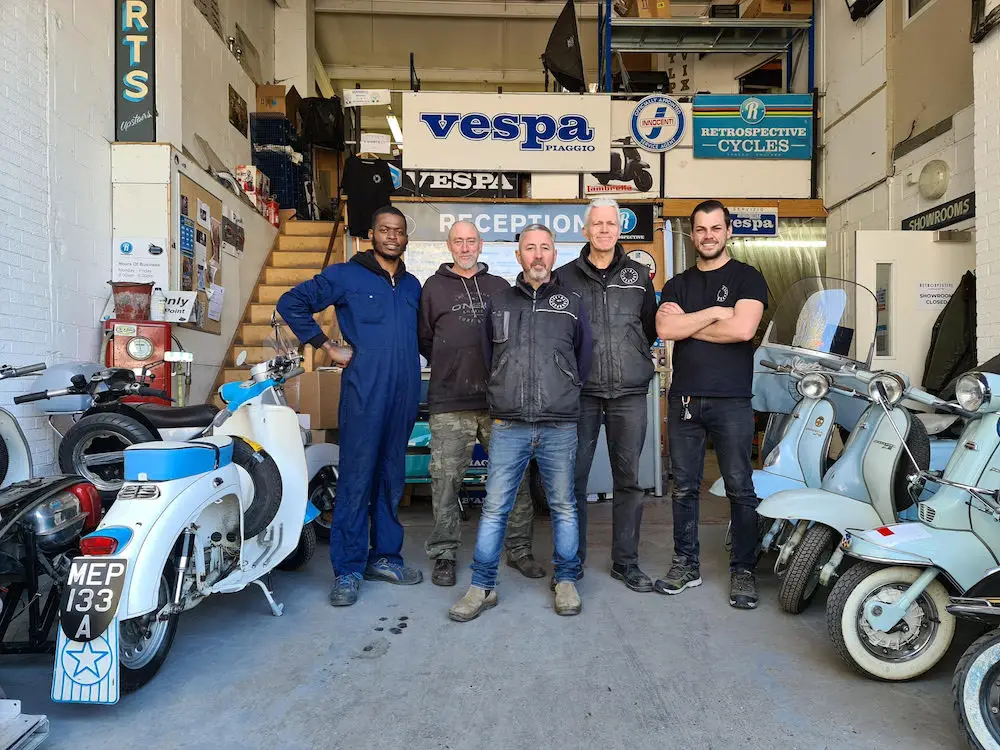 From going halfsies on his very first scooter to breathing new life into vintage models by developing electric conversion kits.
The metropolis of London is far from Niall McCart's upbringing in Armagh but that is where he has called home for over 30 years.
For this episode of Armagh I's podcast, we caught up with Niall ,who could have been seen 'raking about' on scooters in his home city during the 80s and has  now developed a kits which convert vintage Vespas and Lambrettas to electric.
A self-confessed home-bird who flew the nest back in 1989 to work in construction, initially believing he would be out for a year or two and then return, however, 30 years on and Niall is still in the English capital.
His love of scooters dates back to the mod culture of the 80s, although he commented that he would later consider himself a scooterist.
Niall recalls his first ever scooter, which he part owned, this was mainly used to get too and from the Blackwatertown underage disco.
"One weekend he would drive out and I would be the passenger, I would have a bottle of Old English Cider…then it was 50p into the disco and it was 50p in petrol there and back".
Niall admitted that he never thought he would leave Armagh, but he found a new home in London.
Shortly after getting tired of the construction trade, he picked up a job as a dispatch courier on a scooter.
Through this, Niall learned to look after his scooter which led him to work in working in a garage before going out on his own and setting up Retrospective scooters around the turn of the millennium.
The Armagh man also took on many scooter tours throughout the UK and abroad, but nothing prepared him for "rough" rule-less roads of India.
In September 2017, Niall teamed up with John Chubb, retired Royal Navy commander with degrees in electrical engineering and rocket science, to work on the electric conversion of vintage scooters.
They would then go on to unveil their creation at the Vespa World Days the following year, which was to be held in Belfast.
However, Niall did take the opportunity to ride his electrified machine around the Mall and the town whilst he was back.
There has been some negative views from what Niall describes as "motor heads" but he believes he has saved many of these older models from the scrap heap.
According to him, the kits could be fitted by anyone which a "basic" grasp of mechanics and sales in particular in America have rose through the last year.
For all of this and more, listen below or subscribe and download here: Apple Podcasts – Google Podcasts – Spotify.
Title music: NEW HORIZONS – Lesion X
Sign Up To Our Newsletter