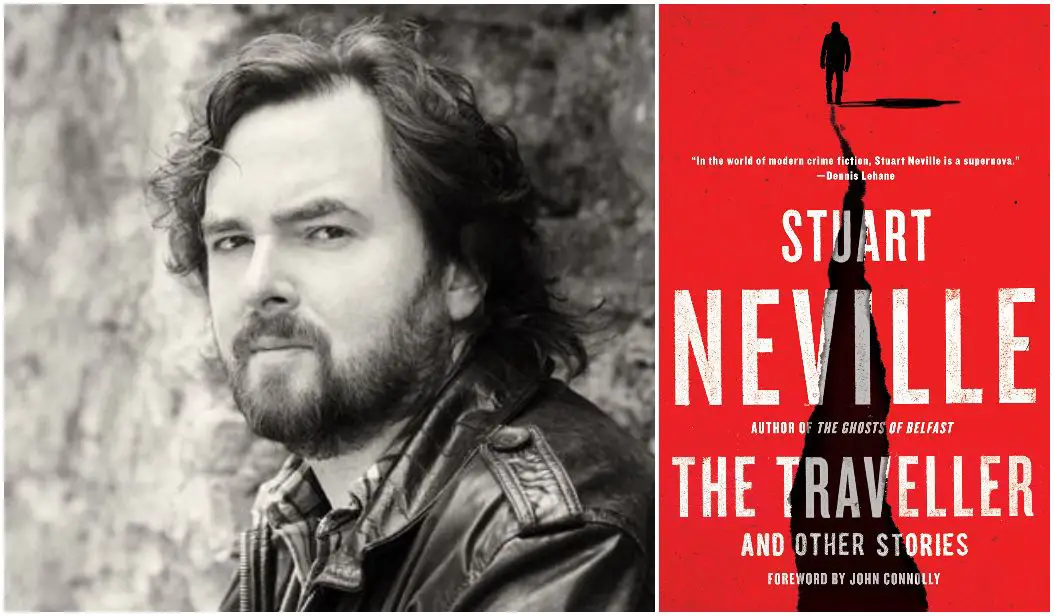 Stuart Neville's novels have come a long way from his native Armagh to bookshelves across the globe, but his stories remain very much rooted in home.
His stellar career began with a manuscript at a John Connolly book reading in Dublin, handed to the established author by the aspiring crime writer, who had a publishing deal, but no readership as yet.
That would soon change.
"One of the finest thriller debuts of the last ten years," Connolly wrote on the flyleaf of Neville's finished product after it was published in 2009.
'The Ghosts of Belfast' was the original title. Perfect for an American audience.
It became 'The Twelve' for the home crowd – something that doesn't sit well with Stuart – but more on that anon.
The plaudits continued, with the book winning the Los Angeles Times, Mystery/Thriller category Book Prize, and a host of other awards. It was named top crime novel of the year in the New York Times and the LA Times and received glowing reviews in numerous other publications, from the Boston Globe and The Irish Times, The Guardian – to name but a few.
"The best first novel I've read in years. It grabs you by the throat," wrote James Ellroy on the back cover.
Nine successful novels followed, with Stuart's unique post-troubles take on Northern Ireland as the backdrop for most of his stories.
Gerry Fegan, Jack Lennon, DCI Serena Flanagan became household names. The landscape he paints is unapologetically true to the character and personality of the land.
The inhabitants – from the seedy, the downtrodden, the opportunists, the evil and the innocents – get on with life as best they can.
Ghosts roam the pages. Stuart's novels are often bleak.
Desperation, domestic violence and gruesome murders are the subject matter of his gritty crime noir tales.
The ghosts – metaphorical, real or imagined are always there – but at the core of his stories are people trying to survive in whatever world they inhabit.
'The Traveller and other stories', containing 12, often harrowing, short stories and a novella revisiting characters from the past, is a perfect example of this.
His latest novel 'The House of Ashes' is already receiving five-star ratings, with one reviewer saying it may well be his masterpiece.
Stuart isn't just a writer. He has dabbled in film and he's also a guitarist in a band that originally began as a laugh at a crime writer's festival in New Orleans called, 'Fun Lovin' Crime Writers'. Their tagline -'Murdering songs for fun.'
For this week's podcast, Stuart tells Armagh I about his writing style and roots. He talks about his
books, his influences, why he feels the arts are neglected in Northern Ireland and how his band ended up playing at Glastonbury in 2019.
For all of this and more, listen below or subscribe and download here: Apple Podcasts – Google Podcasts – Spotify.
Title music: NEW HORIZONS – Lesion X
Sign Up To Our Newsletter