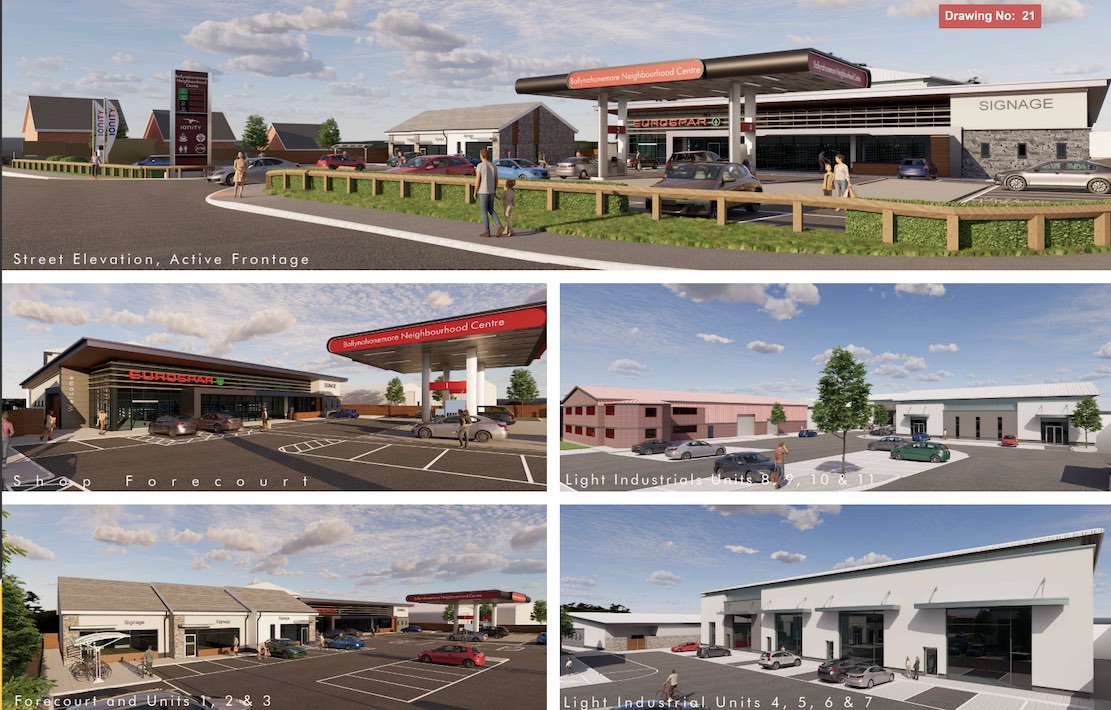 Plans to build a new EuroSpar and petrol filling station as part of a multi-million pound mixed-use development at Orangefield in Armagh will represent a "significant investment" that will "create jobs and provide local services for the local community".
Armagh I can reveal that a formal planning application for the site at Ballynahonemore Road has this week been lodged with Armagh City, Banbridge and Craigavon Borough Council for consideration.
In addition to the new store and filling station, the proposals – in the name of Mark Shilliday – also include three more retail units – one of which will be a hot food takeaway, as well as seven industrial units.
Armagh I first revealed plans for the development back in the summer, with news that a pre-planning application had been made.
With feedback received, a full planning application has been drawn up and submitted to officials.
It comes with supporting documents which focus on the exploration of other sites in Armagh for such a development – all of which were deemed unsuitable – and the impact on trade on other businesses.
The works – if approved – would involve the demolition of the existing Today's Local shop, as well as a neighbouring house and industrial unit.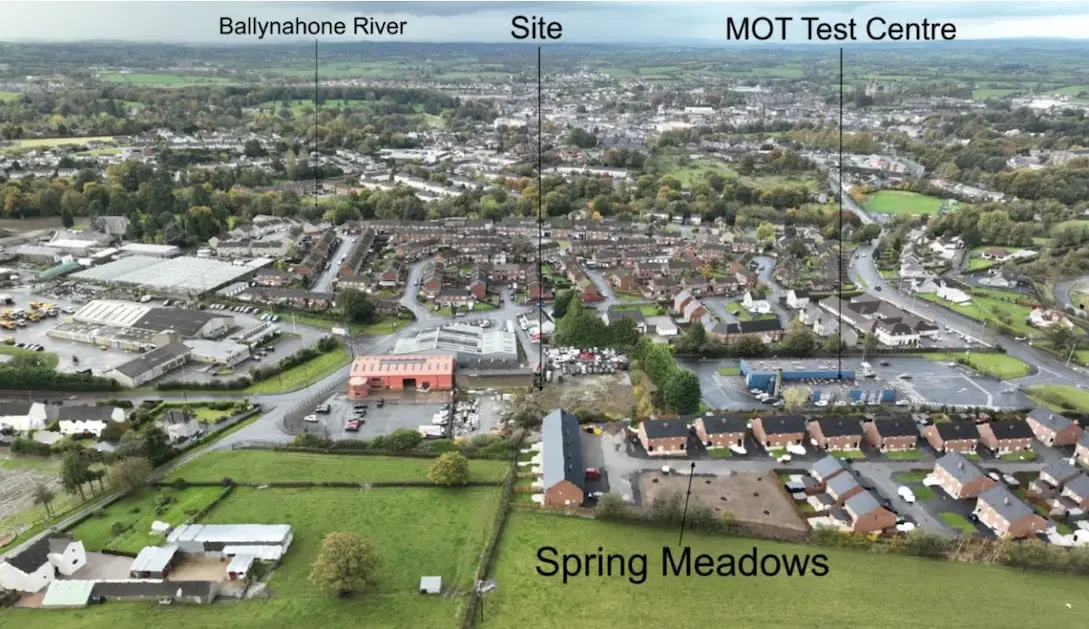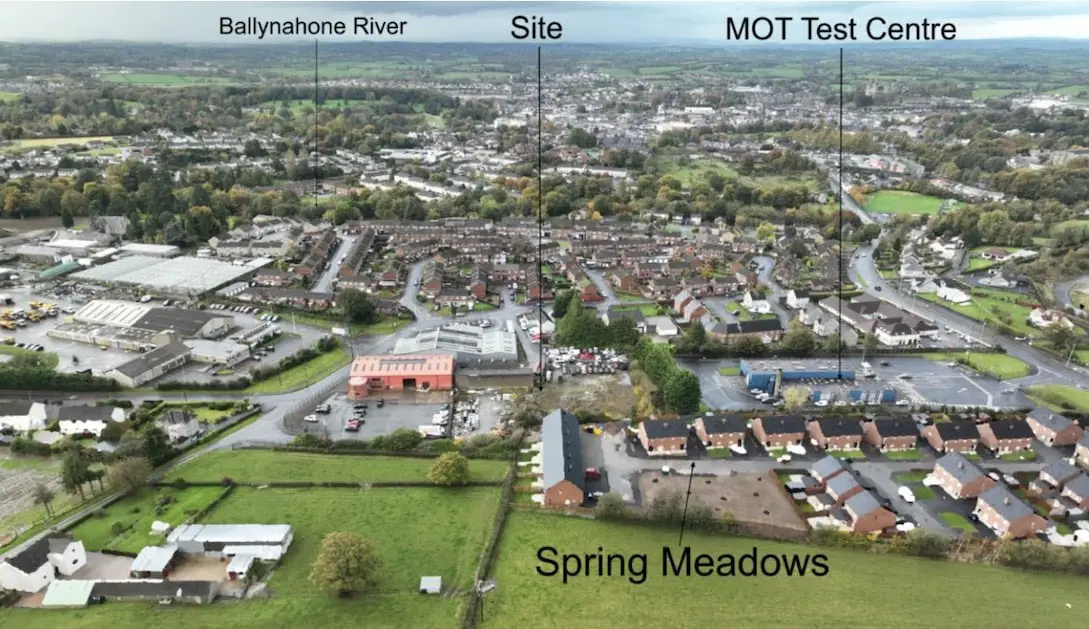 According to a planning statement: "The proposal is for the replacement of an existing shop and development of a neighbourhood centre with petrol filling station and industrial uses.
"It is a significant investment in this area and a welcome redevelopment of existing lands, some of which can be categorised as brownfield.
"The proposal will create jobs and provide local services for the local community. Its merits are recognised as important in retail and wider planning policy."
Despite not requiring a retail impact assessment, one has been provided nonetheless.
And it reports that there are "no scenarios where the proposal could cause significant adverse impact on the protected Central Area of Armagh".
Indeed, it adds: "There are no sites closer within the Commercial Core or Central Area, or its edge that would be suitable for this proposal.
"The proposal is an out of centre location which is accessible by public transport. It is located in a mixed use area which will attract people that live and work in the area and will be accessible on foot and bicycle.
"The site already has a shop located on it and given this is successfully trading there is clearly a need for retail use in this area. Enhancing that retail offer is a qualitative improvement in shopping and services for the local community."
The development, the statement says, would have a "positive economic impact", as it would see a "major financial investment in the east Armagh area", which would deliver "significant construction jobs, contracts to local construction companies, additional retail, service and industrial jobs; and contracts to local suppliers".
The new supermarket would stretch to close to 8,000 sq ft, the majority of which – over 5,300 sq ft – would be for sales. The remainder covers office, storage and ancillary uses.
There would also be a deli counter and hot food serving area, with tables and chairs "for customers to sit and consume their food and drink" and, of course, toilets too.
There would be three-serviced and three self-serve checkouts for customers.
The planning statement adds: "The shop will sell the normal local shop ranges with a selection of mainly ambient food, with some chilled dairy produce and frozen food available. Fresh bread and snacks will also be provided, as well as confectionery, crisps and cigarettes."
The petrol filling station would boast two islands of fuel pumps covered by a canopy.
There would be a total of 57 car parking spaces for the shop, as well as two electricl vehicle charging points and three disabled parking bays. Covered cycle stands would also be positioned around the site.
Close by and built side-by-side would be three shops – two of them around 860 sq ft. The third, just slightly bigger, is earmarked for the hot food takeaway.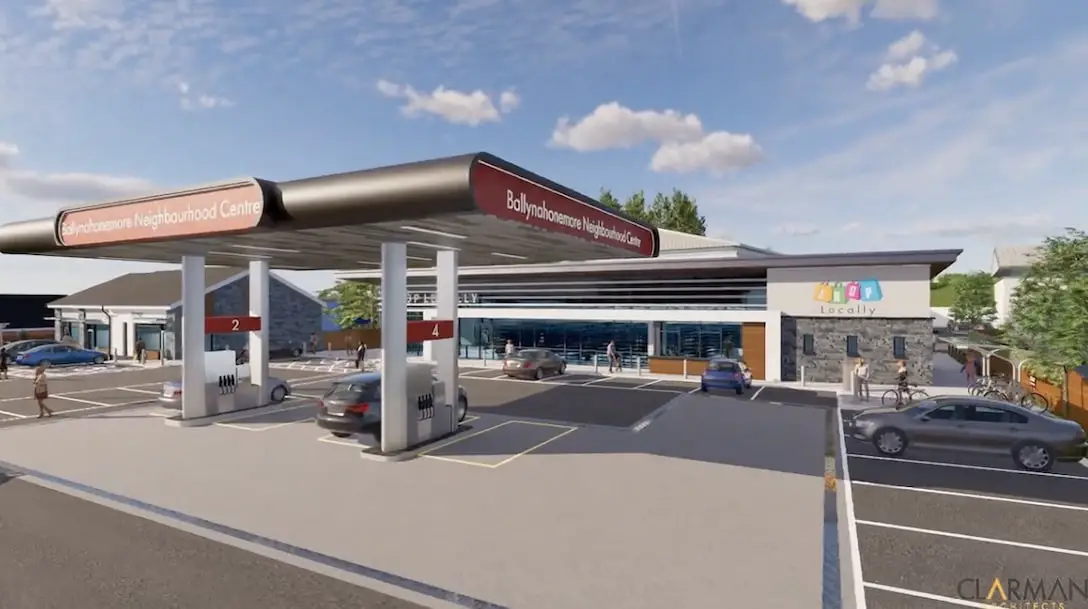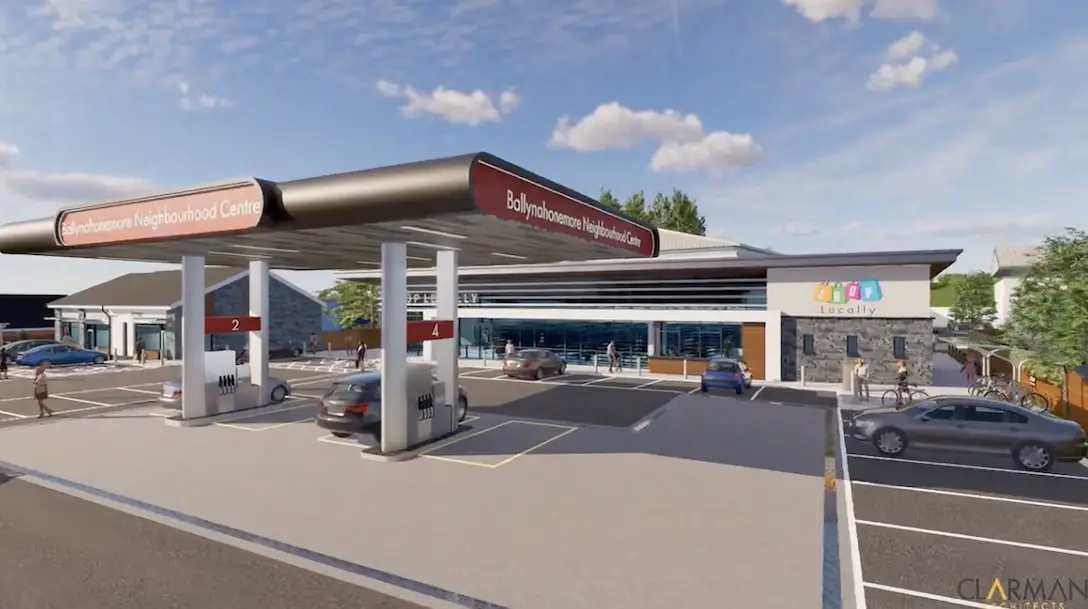 The planning statement advises: "The hot food unit has been located at the southern end of these units to prevent noise and disturbance to neighbours."
The industrial units would be built in three blocks and be of different sizes. There would be over 80 parking spaces, as well as disabled and cycle parking. There would also be a large turning circle for HGVs.
There is also landscaping planned along the overall boundary of the site.
The statement says that the application has "been submitted with a full suite of supporting reports that demonstrate it will not cause harm to local residents or the natural or built environment and can be suitably accommodated on site in terms of roads and drainage infrastructure".
And it adds: "There is a qualitative need for this proposal as the site already has a retail premises on it that is used by local shoppers and vehicle drivers and that service will be replaced by this development and improved.
"Replacing it as a new larger supermarket, will provide commuters and the local shoppers with an increased choice, more convenience allowing them to top up their groceries when shopping to purchase fuel.
"Moreover, the enlarged proposal will bring the premises in line with modern customer expectations and also provide other site improvements including the availability of EV charging points."
The application will now be advertised shortly with a decision expected in the New Year.
Sign Up To Our Newsletter