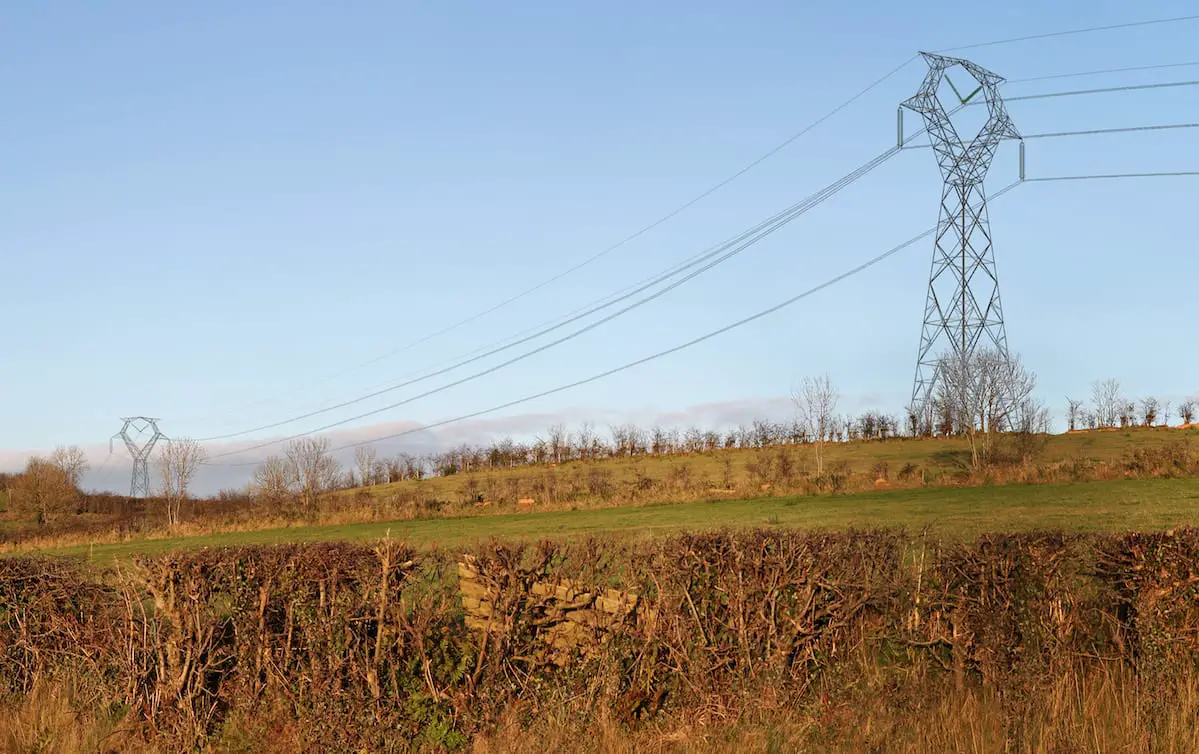 Planning permission for a £200million north south interconnector has been revoked by the High Court.
The Department for Infrastructure (DfI) conceded a legal challenge earlier today (Friday).
However, the planning application is expected to be reconsidered soon by the senior official in the department.
The interconnector is a joint project between the System Operator for Northern Ireland (SONI) and EirGrid in Ireland.
Robin, McCormick, General Manager of SONI said: "We acknowledge the DFI's decision to concede to the legal challenge. This follows the Court of Appeal's decision in relation to the Department's approval for a proposed incinerator, and is based entirely on the fact that planning approval for the Interconnector was granted in the absence of an Infrastructure Minister.
"SONI's planning applications met all policy requirements and were approved after a thorough planning and consultation process, which included an independent Planning Appeals Commission Public Inquiry.
"With the introduction of new legislation, by the Secretary of State for Northern Ireland in November 2018, which empowers Permanent Secretaries to take key decisions, we are hopeful that the planning applications can be re-determined by DfI without delay.
"The North South Interconnector remains the most important infrastructure project in Northern Ireland. When in place it will result in significant savings for consumers, and will help to achieve long-term security of supply. It will also allow for increased levels of renewable energy on the system.
"It is because of these benefits that the project is so widely supported by consumer representative bodies, business and industry and policy makers in Northern Ireland.
"We will continue to work with local communities, landowners and all of our stakeholders, to ensure that the North South Interconnector is delivered as soon as possible."
The project, which already has planning approval in the Republic of Ireland, has its detractors with campaigners suggesting the cables, which will run for 85 miles, should be placed underground.
This, however, was deemed too expensive.
SDLP Councillor Thomas O'Hanlon said today's decision is "welcome and it was inevitable".
"This is the second time this project has been sent back because of flawed process," commented councillor O'Hanlon.
"The Permanent Secretary should never have taken the decision to grant planning approval for the development but he did anyway.
"Today's victory is a victory for the communities along the route from Moy, Tullysaran,  through Madden to Derrynoose.'
"As part of these proceedings not only was it found the Permanent Secretary hadn't the power to grant planning approval, it was also established that the Department hadn't applied its only policy correctly.
"Today's decision is right and proper."
He added: "This project has been pursued by the power companies and government with little regard for the communities who live along the route.
"If this infrastructure  is truly needed, then head the calls of local communities to underground the project in its entirety.
"Communities would support that. For the time and money that the Power Companies and Central Government have spent on promoting this project, they would have had a lot of the work done by now."
Sign Up To Our Newsletter