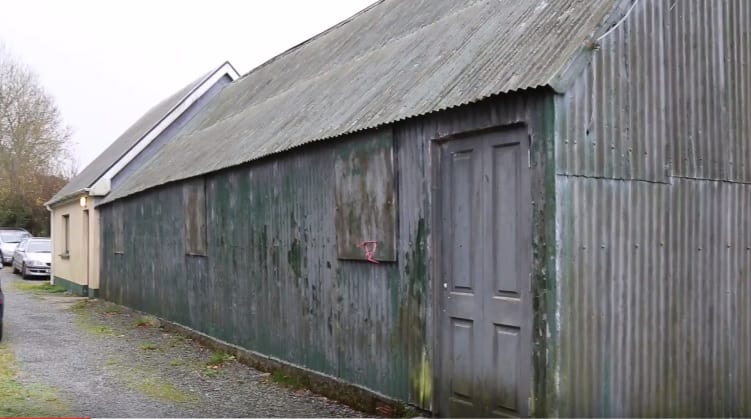 A local community association's quest to build a new state-of-the-art hall to house a wealth of activities for local people has been recommended for approval by planning officials.
As Armagh I revealed last October, Corran Community Association is hoping to demolish an old Ancient Order of Hibernians Hall on the Newtownhamilton Road.
Now the application has been considered in depth and the professional opinion is that the development – which would see a facility built almost double the size of the current – should be allowed to proceed.
It has been returned with an opinion for approval on the delegated list, which goes before Armagh City, Banbridge and Craigavon Borough Council in March for consideration by the planning committee.
The corrugated metal hall, at 287 Newtownhamilton Road, was built in 1934, and has been serving the needs of the local community, young and old, for many years.
The intention is to demolish it and build a bigger replacement to allow an improved provision for the local community.
It was in December 2015 that Corran Community Association was awarded a share of a £2.7 million Big Lottery Fund grant under the Space and Place Programme. The £349,000 was made towards the project to help the group "replace their local hall with a new building for the use of the whole community".
Last June, the association announced the appointment of RE Quinn Architects, of Dromore, as lead consultant and design for the capital project.
The architect submitted plans on behalf of the association to Armagh City, Banbridge and Craigavon Borough Council for consideration in October.
The new development includes an exhibition area, accessed through main foyer, together with a meeting room, as well as kitchen and a large main hall, and storage space. There would also be toilet facilities, including enhanced disabled provision.
It would also allow a range of groups to be accommodated and activities to be laid on, including social evenings, dancing, bowls and much, much more.
Seamus McParland, of Corran Community Association, spoke shortly after the announcement of funding and said it had brought "a real buzz" to the area.
"It used to belong to the AOH," he said. "From that there we have opened it up to the wider community so that cross-community groups can come in as well, and for all generations. There seems to be an interest in the hall and that's why we are trying to get it more developed and updated to get more people to come to it."
The final decision as always rests with councillors but it is highly unlikely there will be any objection raised at this stage.
Sign Up To Our Newsletter