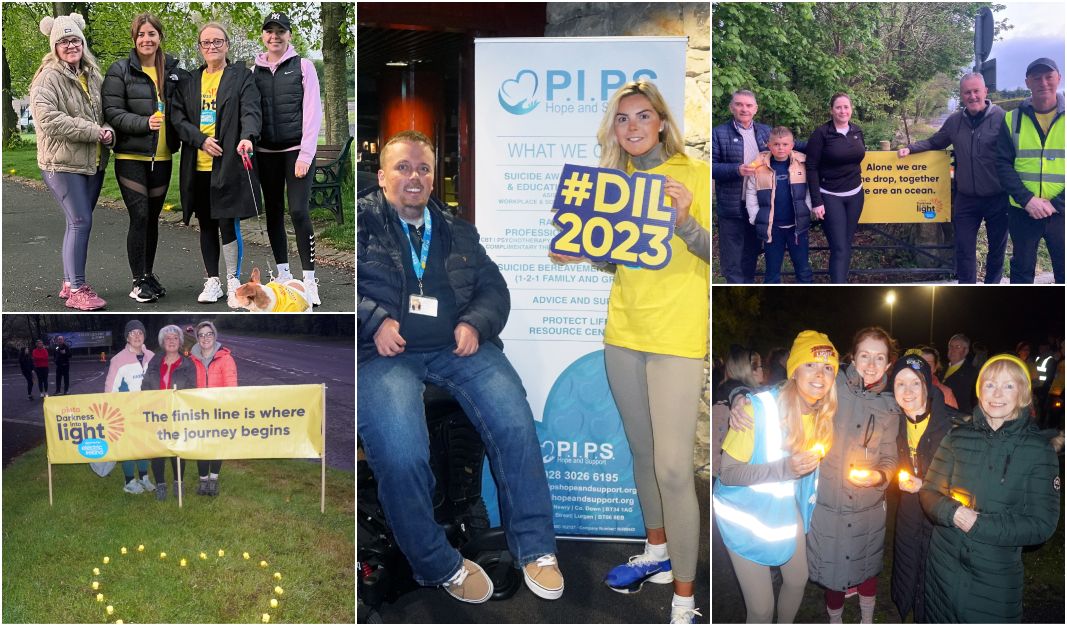 PIPS Hope and Support has thanked all those who took part in, or donated to, the annual Darkness into Light event.
Thousands of people walked together across four beautiful locations in Co Armagh on the morning of Saturday, May 6.
Now an annual event, 5km walks were held in Bessbrook, Crossmaglen, Armagh and Lurgan.
Tens of thousands of pounds were raised from the four candlelit processions.
These funds will help support those in the community with suicidal thoughts, high levels of anxiety, poor mental health, or bereaved by suicide.
PIPS Hope and Support CEO, Seamus McCabe, said: "We extend our heartfelt gratitude to all those who joined us for the Darkness into Light 2023 walks across locations in Co Armagh.
"We are overwhelmed by the support and kindness shown, especially by the organising committees and several volunteers without whom none of this would be possible.
"We firmly believe that together, we can overcome any obstacle. Let us continue to walk hand-in-hand, knowing that there is always hope.
"For those in need of support, PIPS Hope and Support are here to help."
The sunrise event organised locally by Crossmaglen DIL committee, Bessbrook/Camlough DIL committee, volunteers from Armagh and Lurgan, PIPS Hope and Support, and supported by Electric Ireland, took place in 15 countries across five different continents, offering support and solidarity to those impacted by suicide.
Walkers took off at 4.15am and completed the 5km routes in time for sunrise.
Thanking all those who took part or donated, PIPS Hope and Support Fundraising, Marketing and Communications Manager, Padraig Harte, said: "We would like to express our sincere thanks and appreciation to everyone that contributed to the success of this event, inclusive of community groups, sporting clubs, statutory agencies, and local councils.
"Your unwavering support and participation have made a significant impact in raising awareness of suicide prevention, highlighting that no one is alone and that there is always hope, and to reach out for help."
Formed in 2003, PIPS Hope and Support provides a range of services including advice and support to those affected by suicide or self-harm, suicide prevention training, mental health workshops, bereavement counselling, and signposting.
The charity, with offices in Newry and Lurgan, aims to reduce the stigma of suicide in society and increase community awareness around suicide and self-harm.
For further information, contact PIPS Hope and Support on (028) 3026 6195 (Newry), (028) 3831 0151 (Lurgan), or email info@pipshopeandsupport.org
Sign Up To Our Newsletter