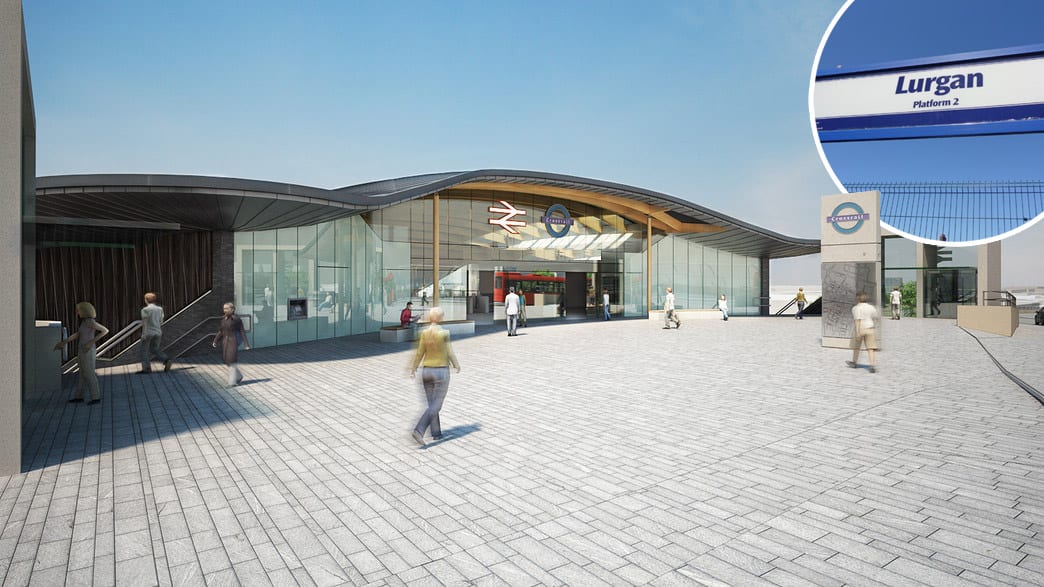 The reopening of the Armagh to Portadown rail link will go ahead, the SDLP has claimed.
In its Assembly election manifesto, the party says that it will deliver on the provision of the much-campaigned for railway line.
In a list of key infrastructural transport developments, the SDLP manifesto also says that a 'mini flyover' will be provided at Lurgan train station.
SDLP Upper Bann MLA Dolores Kelly tweeted the election pledge from the document.
According to her tweet, delivering the various elements in the manifesto will come with a £217 million price tag.
Sinn Fein, meanwhile, has accused the party of attempting to "mislead the public by claiming that they have secured a flyover at Lurgan train station".
Upper Bann candidate Catherine Seeley said: "The SDLP have claimed in their manifesto that they have secured an upgrade to Lurgan train station including a flyover to lessen traffic congestion by having it included in the NI Structural Development Programme (ISNI).
"This is not true as the only reference to Lurgan Railway station in the document is as follows: 'Lurgan Railway Station: The project scope is to upgrade passenger and staff facilities to the railway station to extend facility lifespan and improve accessibility'.
"Individual parties cannot contribute to the strategy and the Department of Regional Development have only submitted the above clause in relation to Lurgan train station.
"The SDLP manifesto is uncosted and made up of wish lists they believe the public want to see when there is little or no chance of delivery.
"The SDLP need to be honest with the people of Lurgan and explain why they have misled them on this important issue.
"Sinn Féin will work for a full upgrade of the railway infrastructure while at the same time being honest about what can be achieved."
The SDLP manifesto is costed at £217 million. Which includes a flyover at Lurgan Rail station. pic.twitter.com/Jtvj8KMjg7

— Dolores Kelly MLA (@doloreskelly) April 22, 2016
Read more news:
New enterprise park at centre of Tandragee master-plan
Police 'calling card' as drugs seized and man arrested in house search
Officer cleared of breaking car window 'despite being offered keys'
Club honours tragic and much-loved Peter Hughes with poignant jersey tribute
Plans to merge Armagh libraries but where will they go?
'Long-term potential' to attract university to Armagh
Castle Leslie's Sir Jack passes away peacefully surrounded by his family
Sign Up To Our Newsletter