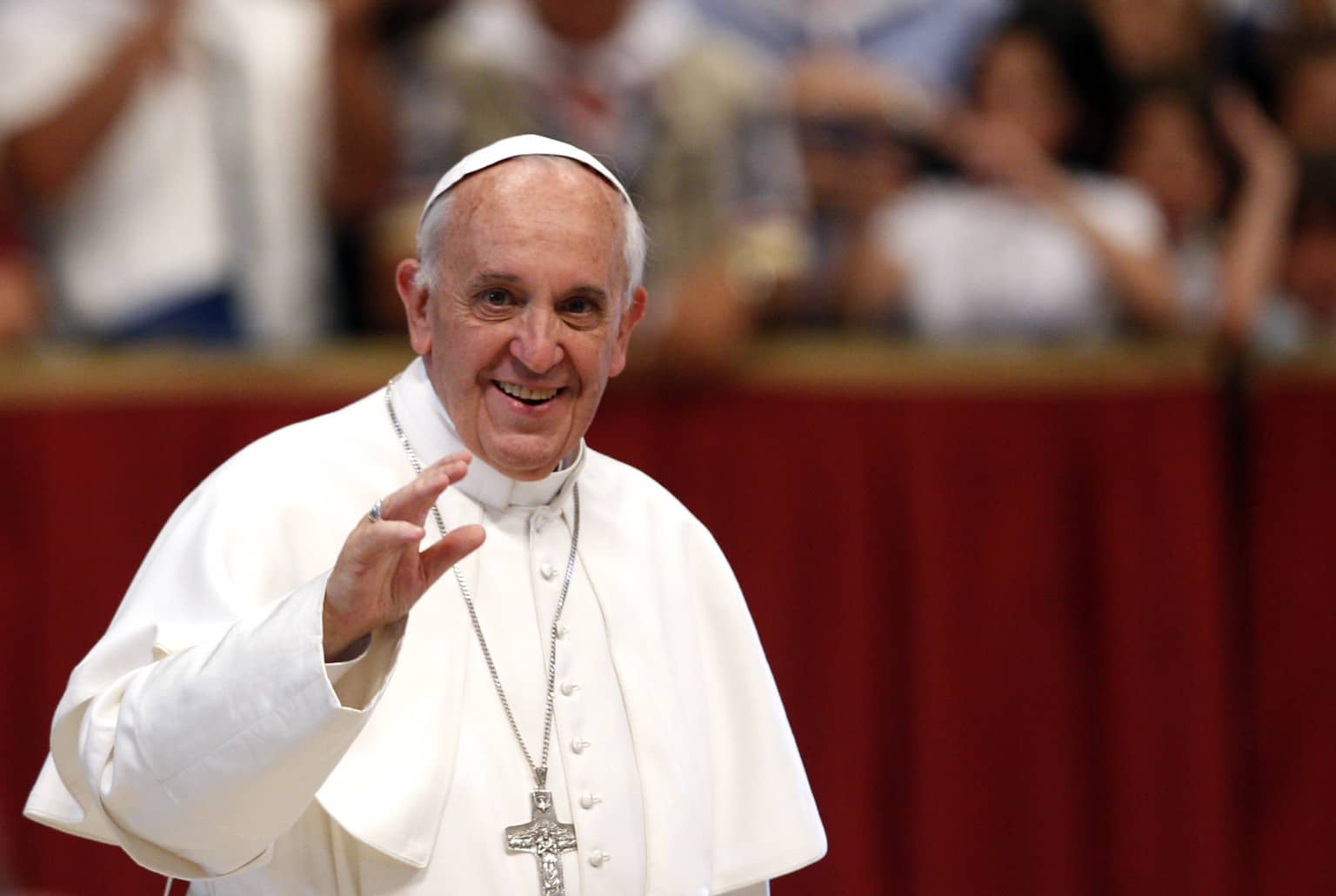 The Palace Park would be the "best fit" for the Pope to host an open-air mass should he visit Armagh in 2018.
Lord Mayor Garath Keating believes the grounds of the palace would be the natural choice given its proximity to the centre of the city.
Pope Francis is expected to come north when he visits Dublin in two years time, with the ecclesiastical capital of Ireland widely tipped to be on his agenda.
Mr Keating, speaking to the Irish News, said: "As a council, members are asking officers what council can do to put ourselves on a footing for a visit and that we should be doing all we can.
"I think there would be a willingness from council to accommodate such an event and Armagh is a natural choice, as the ecclesiastical centre and with the symbolism of the North-South Ministerial Council here.
"I imagine that there would be an invite-only event at the Cathedral and then a large open air gathering.
"The Palace would be ideal because of where it is. You would get a quare few thousand in there."
He added: "There is also the Navan Fort site, the college fields on Moy Road, Gosford Forest Park on Newry Road, these are all places where you could accommodate a crowd of 20,000."
The Lord Mayor also offered up his services should the Popemobile not be available.
"I would give him a lift round in my Nissan Micra," said Mr Keating.
Read more news:
Is Jamie Clarke poised to make another return to the Orchard County?
Council's two district cemeteries to run out of plots 'in less than nine years'
Man's claim that PSNI officer struck him in ribs after CS spray attack is thrown out
Taoiseach confirms Pope visit to Ireland with Armagh heavily-tipped to be on agenda
Investigation launched after Co Armagh man found dead at house
Investigation launched into man's death after van enters Newry canal
Markethill's Christmas sale and auction raises incredible £32,000 for Air Ambulance NI
Keady named runner-up at prestigious Pride of Place national awards gala event
Staff in shocking ordeal as knifeman demands till contents at rural cricket club
Newsletter
Sign up for our weekly newsletter here.