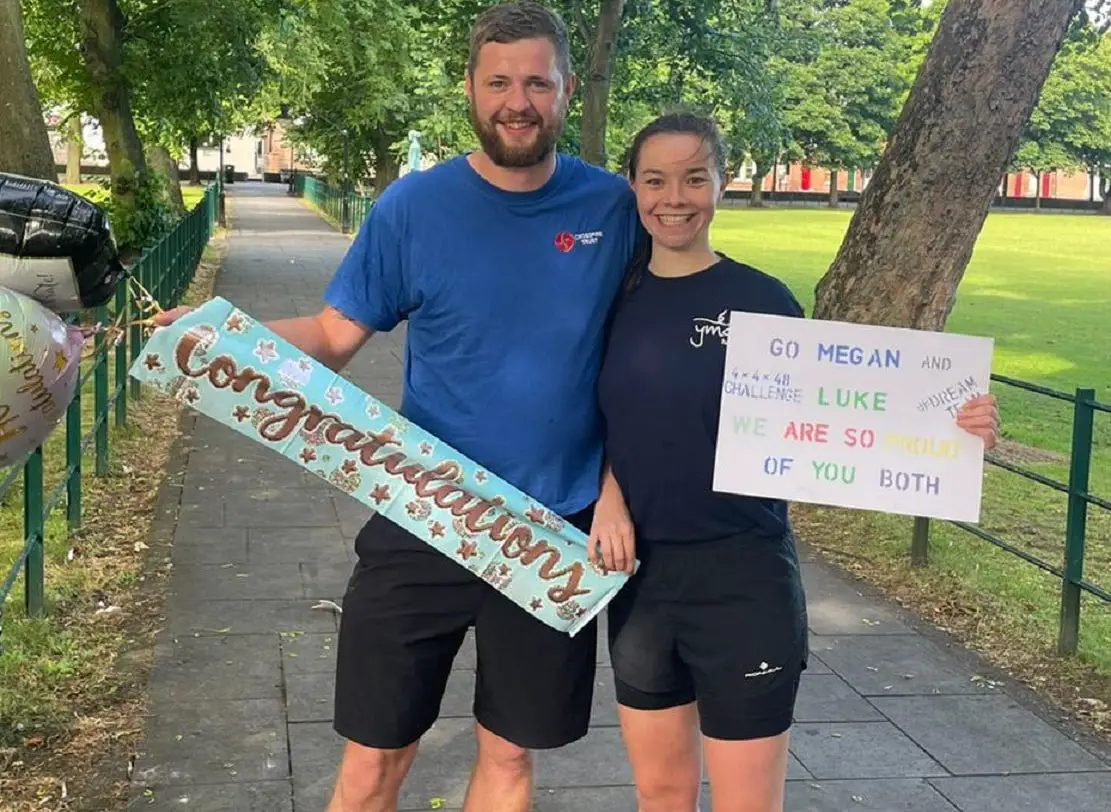 A young Armagh woman and a group of friends have just completed an exhausting but rewarding 48-hour challenge to raise money for the YMCA in Lurgan.
Megan Bothwell and boyfriend Luke Montgomery, from Portadown, were part of the group which took part in the 4 x 4 x 48 challenge over the weekend, running four miles every four hours for 48 hours.
The pair started off in the Mall, running routes around the town, and stayed in a camper van to save time and energy.
They were also joined at different times by friends and supporters, which not only helped keep their spirits up but also raised cash for the youth organisation.
The YMCA provides a safe place for young people to socialise and learn practically and socially, and relies on funding and donations to provide its services.
Meanwhile, in Lurgan, the six other participants – supporters and staff from the YMCA – covered their miles by running, cycling and walking around the town.
Among them were chief executive Michelle Taylor and Josh Corey, who began attending the organisation as a young person and now works as a volunteer as well as studying for his Level 4 in Youth Work.
To date, the challenge has raised around £5,000, and the Go FundMe page YMCA Lurgan is still open.
Megan, who plays football for Armagh City Ladies and worked with the YMCA for six-and-a-half years as a centre leader, still supports the organisation, including running marathons to raise funds.
Speaking of the weekend challenge, she said: "People kept turning up in car loads to support us at all hours of the morning. It was unbelievable.
"You were just buzzing after each run, so it was hard to sleep between them, but it was nice to know you had someone else coming to join you, which kept you going.
"Some people had never run four miles before but they did it to support us and some liked it so much they came back again.
"There was a real community spirit and people were very good, bringing us food and encouraging us.
"There have so many funding cuts so the money will go towards things like programmes and facilities."
The challenge was the idea of Lurgan man and former YMCA staff member Alex Glenn.
He said: "This is a charity close to my heart, having worked and volunteered here and seeing their fantastic daily work in the lives of young people and the wider community.
"As a charity, they are always on the lookout for support financially."
The group has thanked everyone who donated or supported them in any way.
Sign Up To Our Newsletter