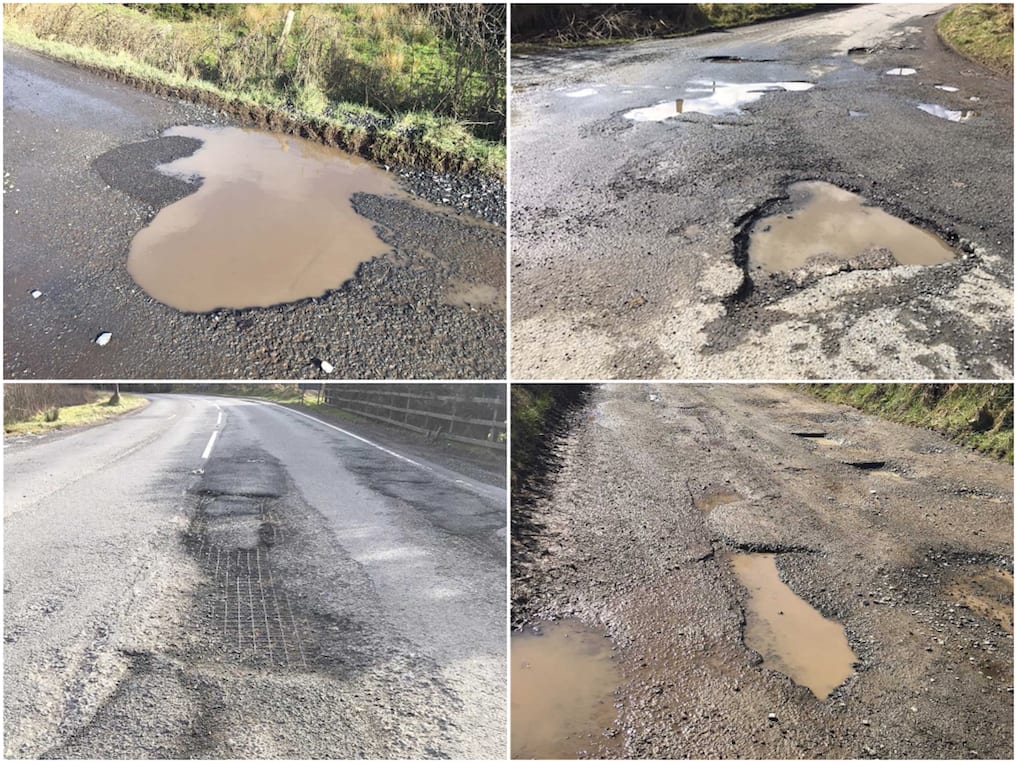 4Some of the worst potholes in Co Armagh have not been touched months after they have been reported, it has been claimed.
Potholes more than four inches deep reported in the lead-up to Christmas – four months ago – have been ignored, and in many places, become a huge concern for motorists.
"In recent weeks some 'large patching' in some areas has started, but that's nowhere near good enough," slammed SDLP councillor Thomas O'Hanlon.
"Patching some areas on some roads and leaving other potholes is just ridiculous."
He added: "Elected representatives' requests are politely noted and we're told 'we'll see what we can do' or 'we'll get that looked at.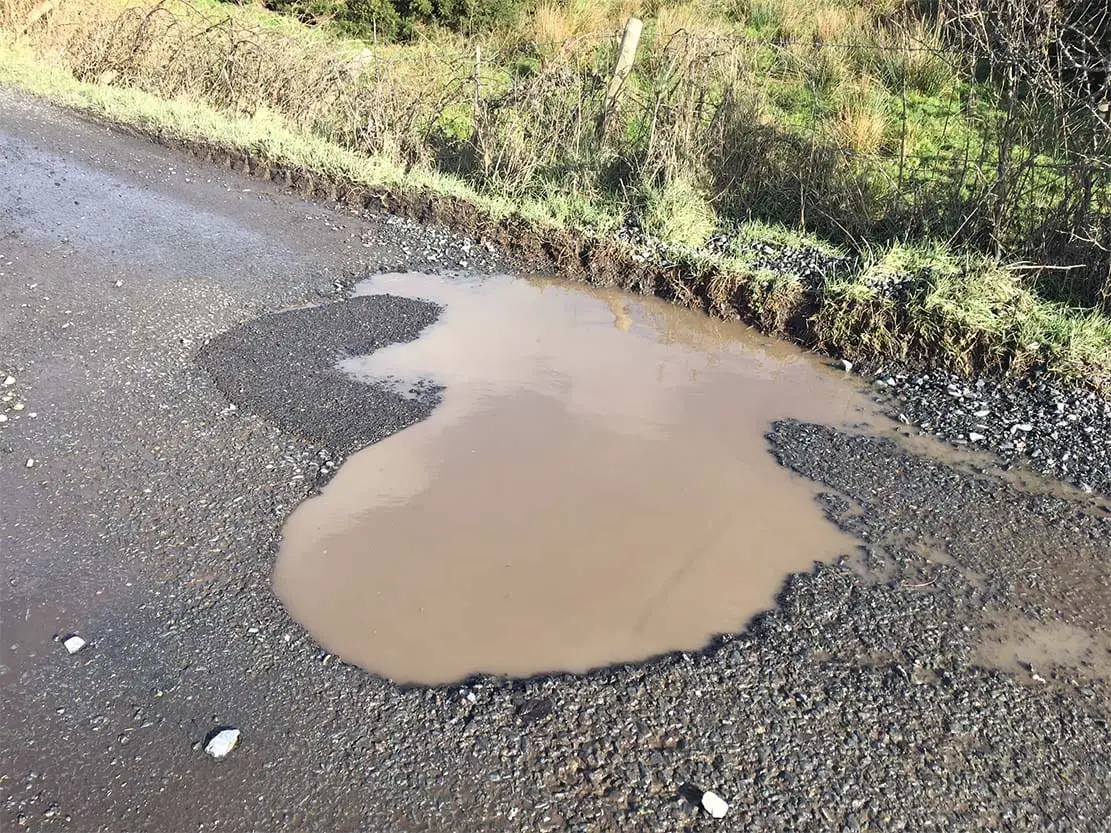 "On an almost daily basis in recent months I have been passing through road after road to the team in the Section Office' I think the admin team in there are sick listening to me at this stage.
"Whilst the odd pothole here or there gets repaired the vast majority go untouched. It used to be at least they got marked with yellow paint, but now that doesn't even happen. They've run out of money, run out of tar and now run out of yellow paint."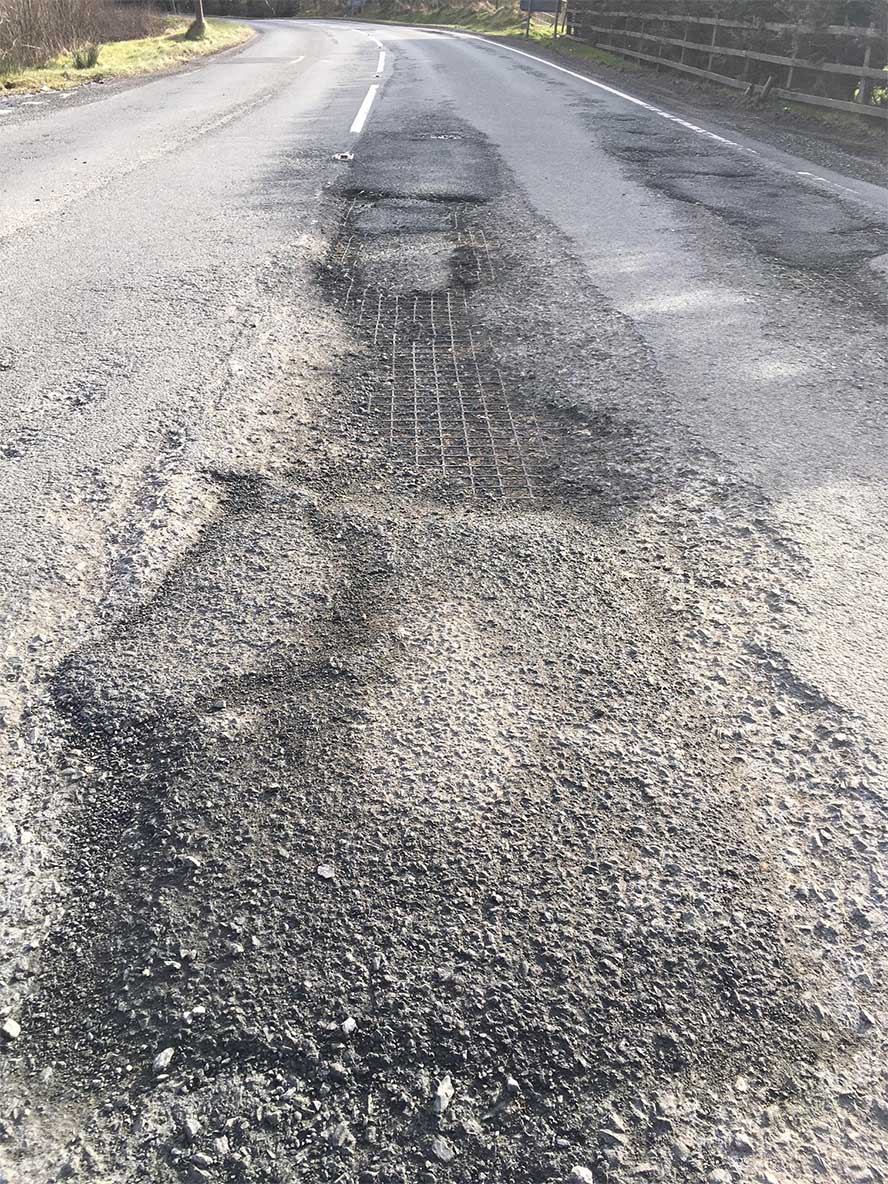 Councillor O'Hanlon has passed through complaints about the Clay, Drumgreenagh, Carrickaduff, Tievenamara, Castleblaney, Darkley, Upper Darkley, Drumnahavil and Doohat Roads before Christmas.
"Potholes were more than four inches deep," he said. "They have been noted as defects but they have gone untouched.
"Some other potholes have been repaired but it's too inconsistent and not acceptable. They've no money and nothing is being done.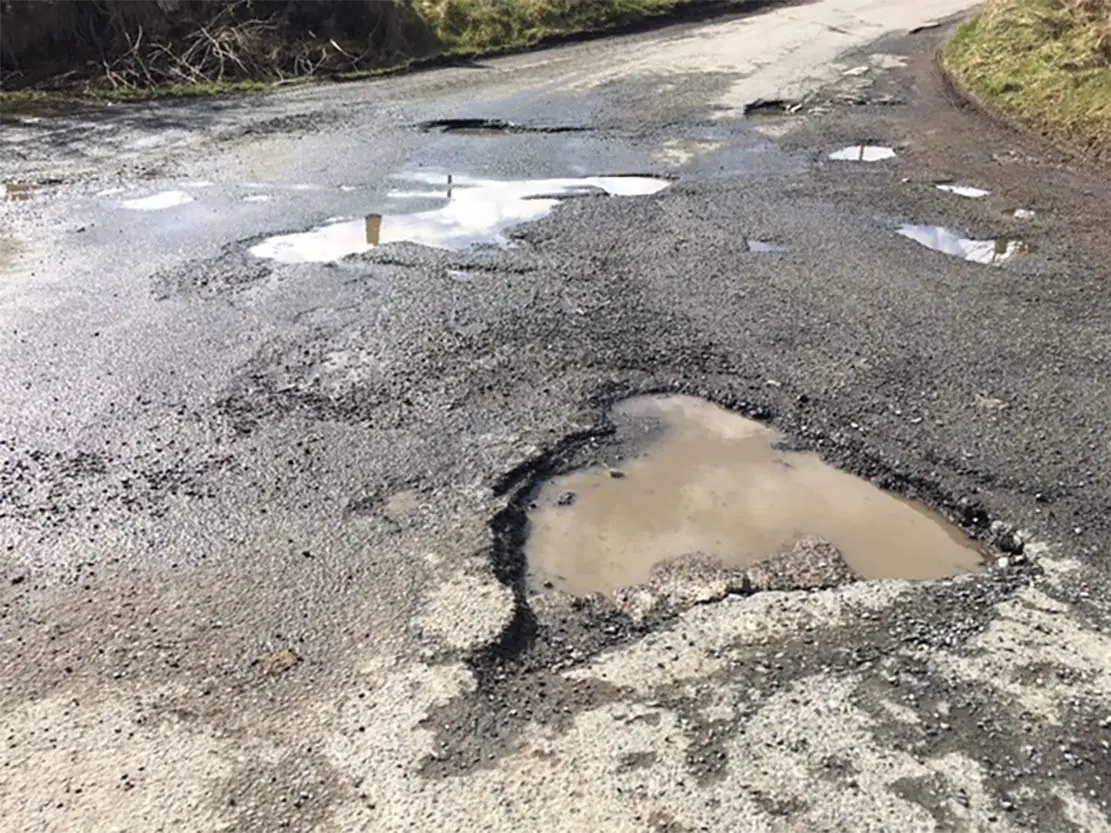 "Meanwhile the roads deteriorate, more cars get damaged and claims for damages rocket. We need repairs and need contractors brought in to sort out this mess, the amount of work that needs done is now beyond a joke."
He concluded: "What's even more concerning is that someone is going to get killed as motorists are swerving to avoid potholes and often swerve into oncoming traffic."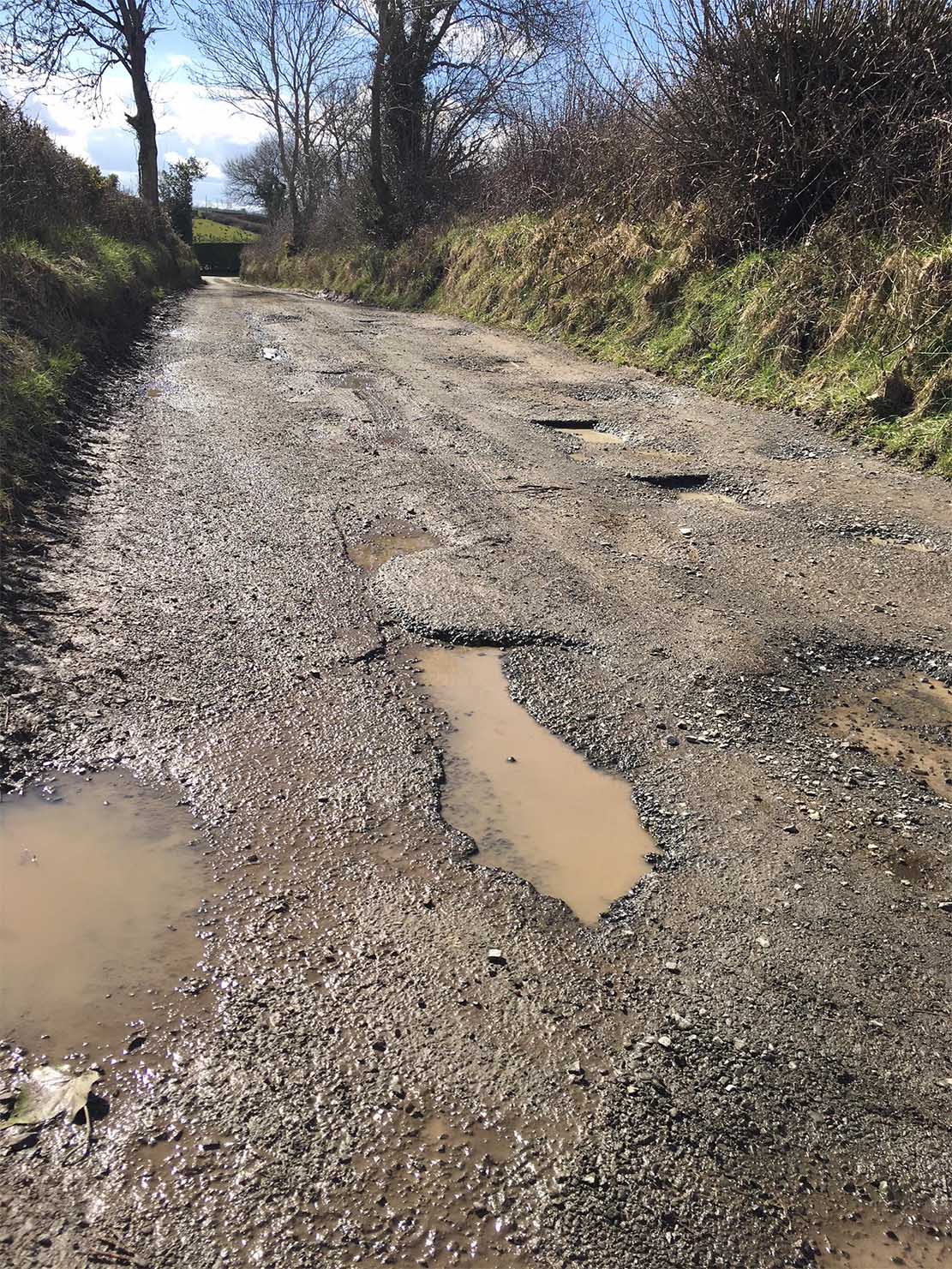 Sign Up To Our Newsletter