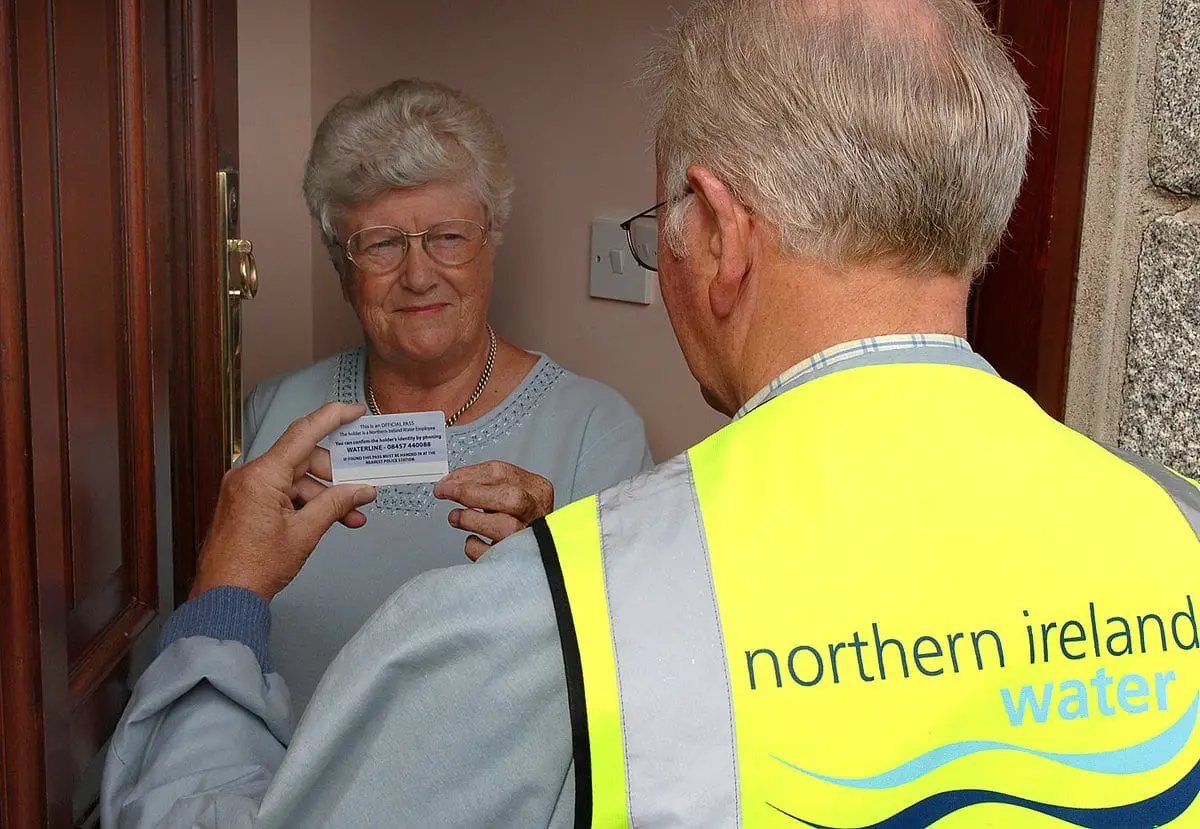 NI Water is calling on customers across county Armagh to be extra vigilant and beware of bogus callers following a number of recent incidents.
These incidents have involved some more vulnerable customers and criminals coming to their door claiming to represent the company.
The general pattern of events is for criminals posing as NI Water staff seeking to gain entry to check the water supply in the customer's property, often resulting in serious distress for the customers involved.
Des Nevin, NI Water's Head of Customer Service Centre, gives this advice: "It is very unusual that someone claiming to be from NI Water will need to call at your door in any circumstances.
"However, if this does happen, simply call our customer helpline on 03457 440 088 to confirm with our customer service staff whether the person is in fact genuine.
"When you are calling to clarify the identity of anyone claiming to represent NI Water, our customer service team will check: Name; ID card serial number; and ID card date of issue.
The same security message applies to telephone calls from people claiming to be from NI Water and asking for bank details.  NEVER give this information out over the telephone.
Simply hang up and report the call to the police or the NI Water customer service helpline on 03457 440 088.
Never allow anyone into your home unless you are certain that they are who they say they are.
Sign Up To Our Newsletter