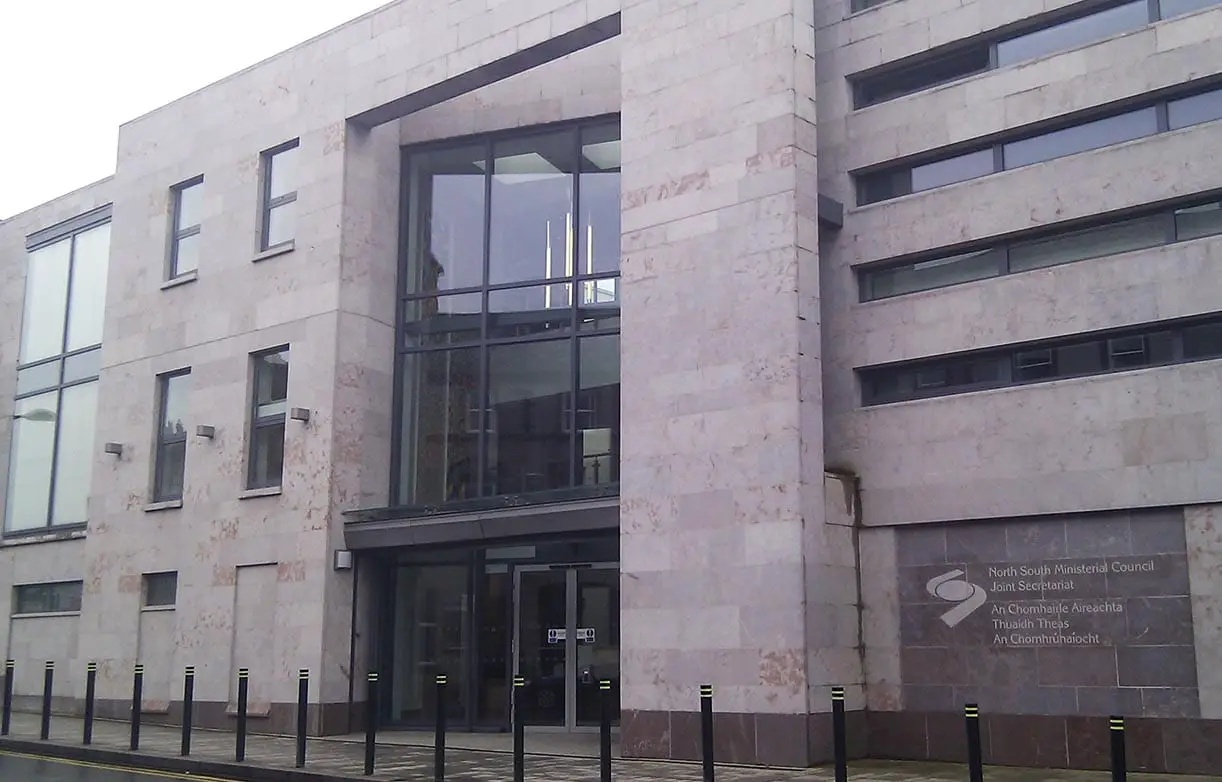 Government ministers from both sides of the border will meet in Armagh this weekend as the number of people diagnosed with coronavirus – COVID-19 – continues to rise.
A meeting of the North-South Ministerial Council has been convened for Saturday.
It is being called to discuss cross-border co-operation in relation to this global health pandemic.
Ministers from the Northern Ireland Executive will meet with their Irish Government counterparts in the city to discuss the deepening crisis.
The North-South Ministerial Council was formed in 1999 to foster greater co-operation on areas of mutual interest on both sides of the Irish border.
The meeting in Armagh will be the first scheduled sitting in the city for some considerable time and shows the growing gravity of the situation, which British Prime Minister Boris Johnson had described as the "worst public health crisis of a generation".
Taoisearch Leo Varadkar, during a visit to Washington DC yesterday, had ordered strict measures to be introduced across the Republic from 6pm on Thursday.
This included the closure of schools and colleges, and the cancellation of indoor events with more than 100 people attending and outdoor events with more than 500.
As the UK Government later on Thursday announced plans to move to the 'delay' phase, a similar closure of schools and ban on mass gatherings had been anticipated.
But Mr Johnson did not impose such strict measures at this time yet did indicate that this could change. He advised of the need to protect the elderly and vulnerable and urged anyone showing symptoms of a temperature or new cough to stay at home in a bid to slow down the rate at which the disease is being spread.
The Prime Minister warned of disruption over many months and conceded people would lose loved ones before their time.
The situation will be kept under review.
First Minister Arlene Foster and Deputy First Minister Michelle O'Neill, alongside their most senior advisor David Sterling, Head of the Northern Ireland Civil Service, also attended a meeting of the NI Executive and representatives of the emergency services.
The Deputy First Minister said they would be guided by scientific advice and were "not yet at the stage" where they wanted to be closing schools.
A whole host of public events – including locally forthcoming St Patrick's Day parades in Armagh and Keady – were cancelled on Thursday.
Sporting events have also fallen by the wayside. All Mid-Ulster football is off, as is domestic rugby, and the Schools' Cup rugby final between Royal School Armagh and Wallace High School – due to take place on Tuesday – will be rearranged.
GAA at all levels, club and inter-county games, have all been cancelled.
Hockey has been hit too, and a 60th anniversary dinner due to take place this Saturday has been postponed due to the "uncertainty" surrounding coronavirus with alternative dates to be looked at.
Armagh Hockey Club said: "Any risk to health is of the upmost importance to Armagh Hockey Club. We are obviously disappointed that our event celebrating 60 years of ladies hockey will not go ahead but we are confident that this is the correct course of action."
The situation on a national level is to be kept under review and could change at short notice depending on developments.
But in the immediate future Armagh will be taking centre-stage in cross-border Government discussions on Saturday, as ministers consider the repercussions, response and reactions and how they can best work together in a common fight to slow down the spread of this devastating outbreak.
Sign Up To Our Newsletter