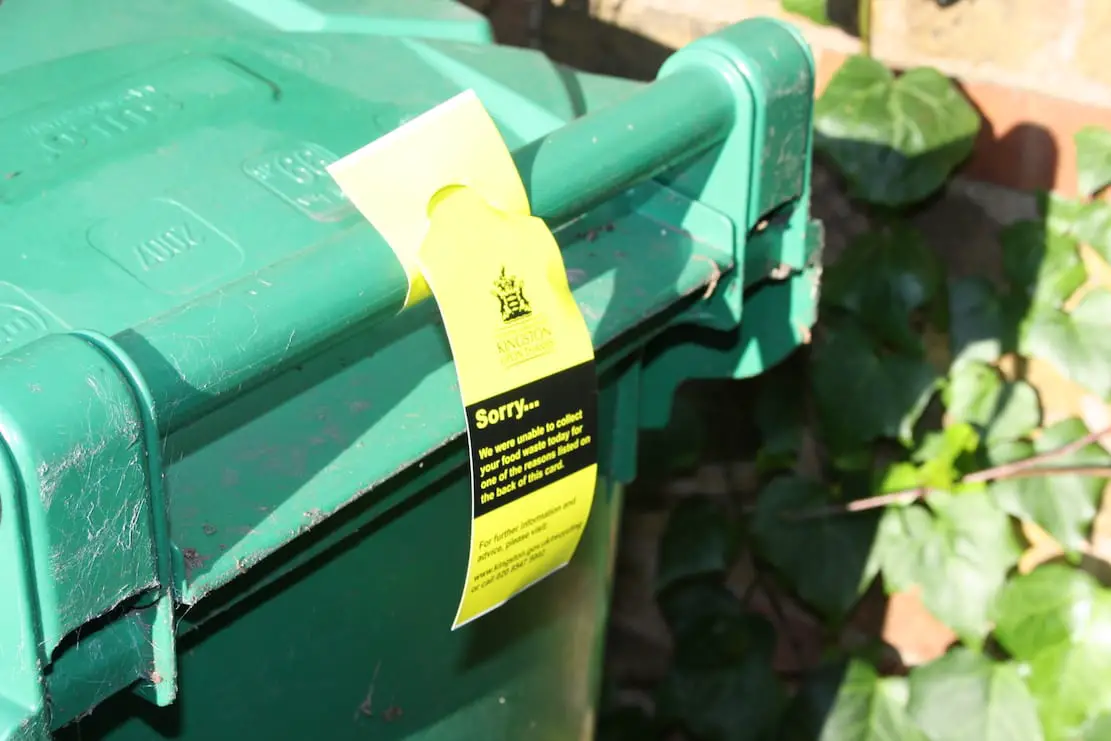 Residents across the borough who fail to place the correct items in the correct bins will soon be shown the yellow card!
Well, not quite a yellow card, but a yellow 'hanger'!
The picture (below) shows the new all-singing, all-dancing notification to be used to help educate householders over their recycling requirements and obligations.
This hanger will be introduced right across the borough as part of an exercise to harmonise the arrangements carried over from each of the old council areas.
Armagh City, Banbridge and Craigavon Borough Council's environment committee has been told that it is part of a continual drive to reduce costs and improve the quality of recycling throughout the borough.
The hangers will be issued to staff who will slap them on bins where contamination has been detected.
This will be instead of the previously used stickers.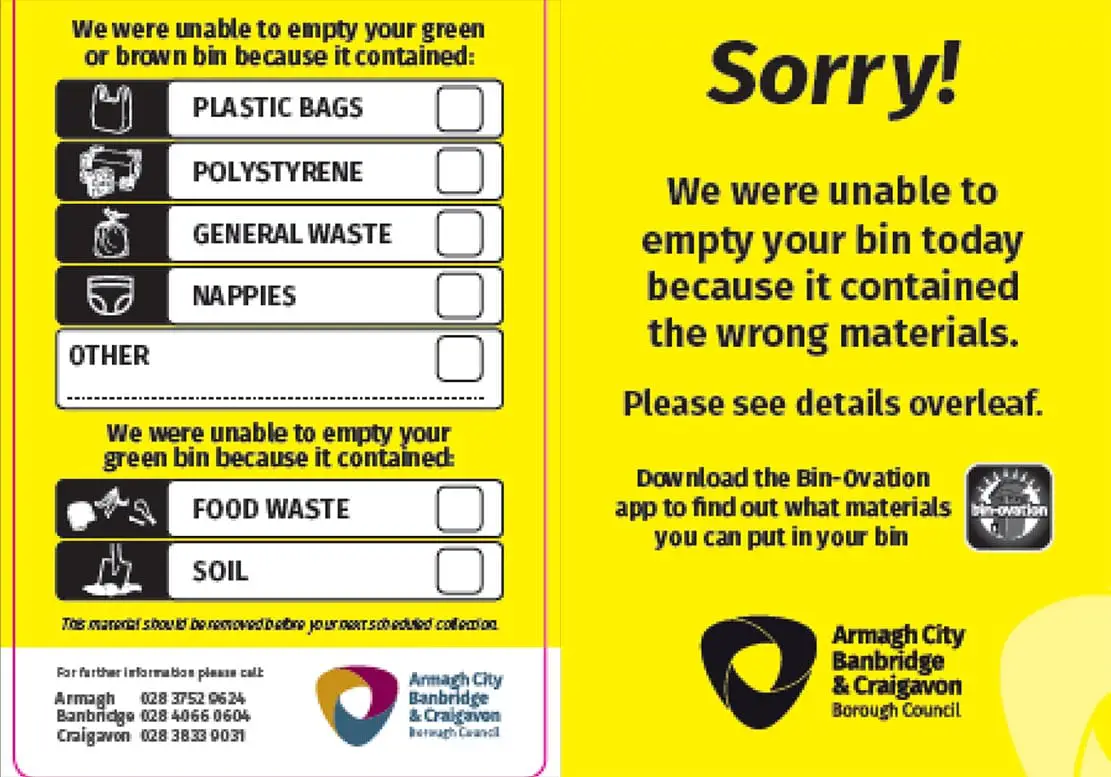 The hanger declares: "Sorry! We were unable to empty your bin today because it contained the wrong materials."
And it will direct the recipient to turn over to see which items have been wrongly placed in which bin.
A report to environment committee explains: "Once a problem has been identified by the crews this will be followed up by the recycling teams and remedied by the householder before the bin can be represented for collection on the next scheduled collection day.
"All crews will receive training on the appropriate application of these hangers with a phased roll out across areas in order to avoid a peak in incidents of recorded contamination."
Sign Up To Our Newsletter