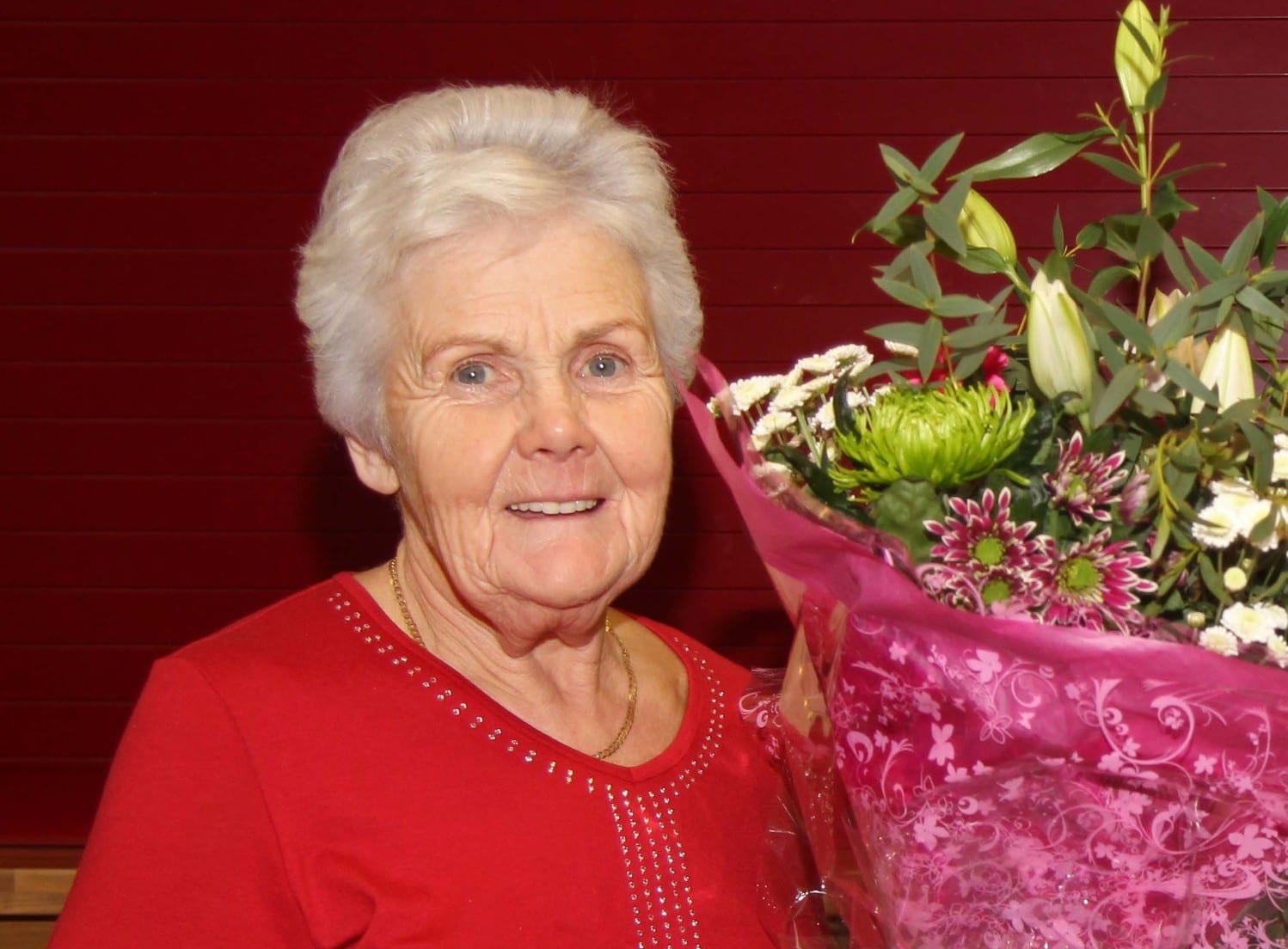 Mourners at the funeral of a much-loved and well respected county Armagh woman heard how she died "doing what she loved the most".
Thelma Gorman, a cattle breeder from outside Armagh city, died in a farm accident involving a cow last Friday.
In an address to the congregation at the Armagh Free Presbyterian Church, Rev David McMillan, said the 67-year-old had lived life to the full.
She was only days away from celebrating her 46th wedding anniversary to husband Peter. They had planned a cruise together.
Rev McMillan told mourners that during the Troubles the former nurse had fought to save her uncle's life, a member of the UDR, after he was shot on his doorstep by the IRA in 1975.
"Thelma was the first on the scene, administering first aid and the kiss of life, but tragically Joe died in Thelma's arms that day, something she never forgot," he said.
He spoke about her devotion to her farming.
"She was brought up on the farm on the Kilcreevy Road and she farmed all her life, and she died on the farm doing what she loved the most," he said.
"Around the age of 30, she bought her first Simmental cow and would later have the distinction of being the only woman to be chairperson of the Simmental Breeders Association of Northern Ireland in 1997 and again in 2007.
"Thelma especially loved the summer, when all the agricultural shows came around. If you see the pictures of her leading the Simmentals by the halter, there's a huge smile on her face."
Lord Mayor of Armagh City, Banbridge and Craigavon Borough Council, Alderman Gareth Wilson said: "The fondness that many people had for her and it reflected in the huge turn out for the service.
"Thelma will be greatly missed by her husband Peter and the wider family circle and I continue to remember the family in my prayers."
Sign Up To Our Newsletter