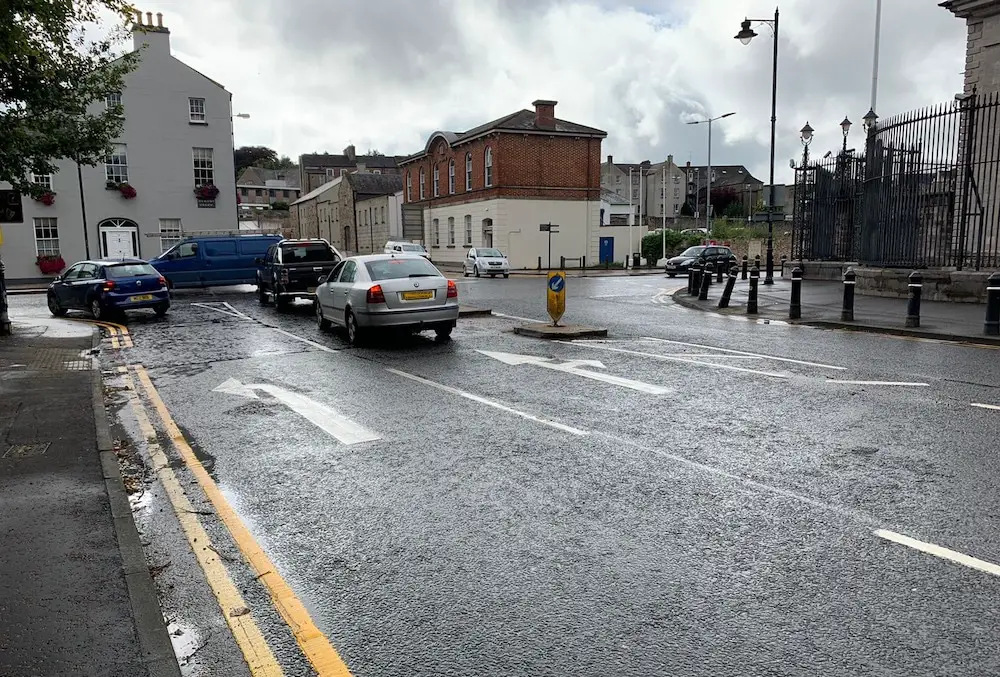 Concerns have been raised over new road markings at a prominent Armagh city roundabout following a number of near misses since roadworks finished a number of weeks ago.
Freshly detailed markings on the Mall West – adjacent the Courthouse – is causing mayhem for motorists in the city with the right hand lanes directing traffic straight through, with the left hand lanes now 'left turn only'.
While, not unusual for some roundabout layouts to work in this way, the markings, City Councillor Thomas O'Hanlon says, "are too late to let motorists aware of changed priorities"
The SDLP representative says the recent resurfacing is very welcome but the new markings – changed from what they were for years – has caused "concern and confusion".
"I have been contacted by motorists who have expressed real concern about the new layout as you approach the College Street / Lonsdale Road from Mall West," explained Councillor O'Hanlon.
"The markings on the road are too late to let motorists aware of changed priorities.
"As you approach the same roundabout, from the Portadown Road the new priorities have caused havoc.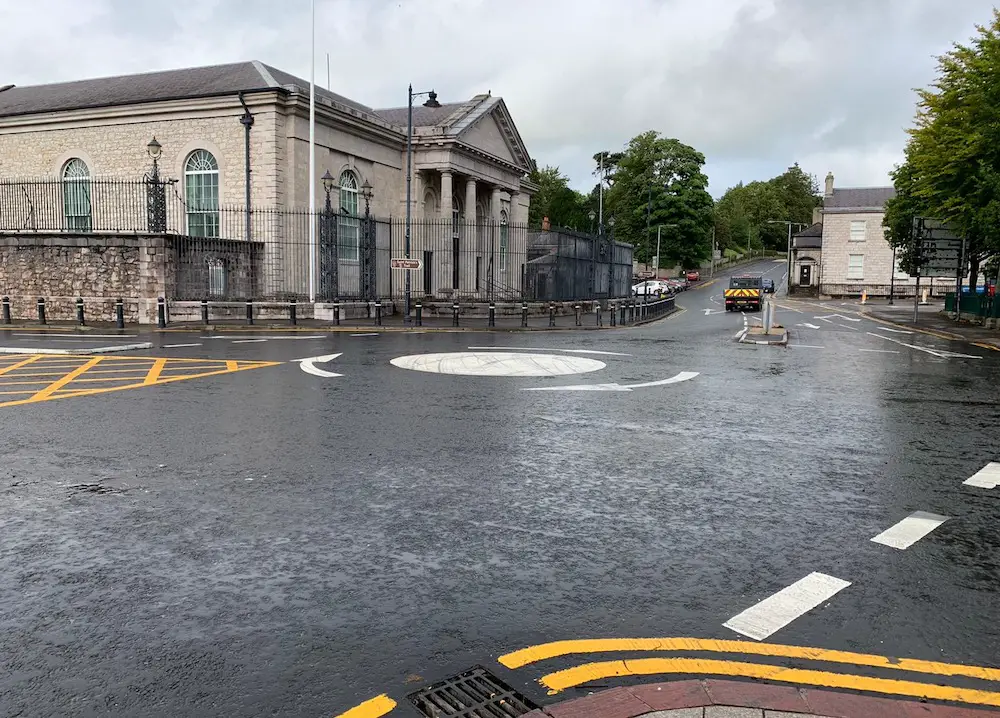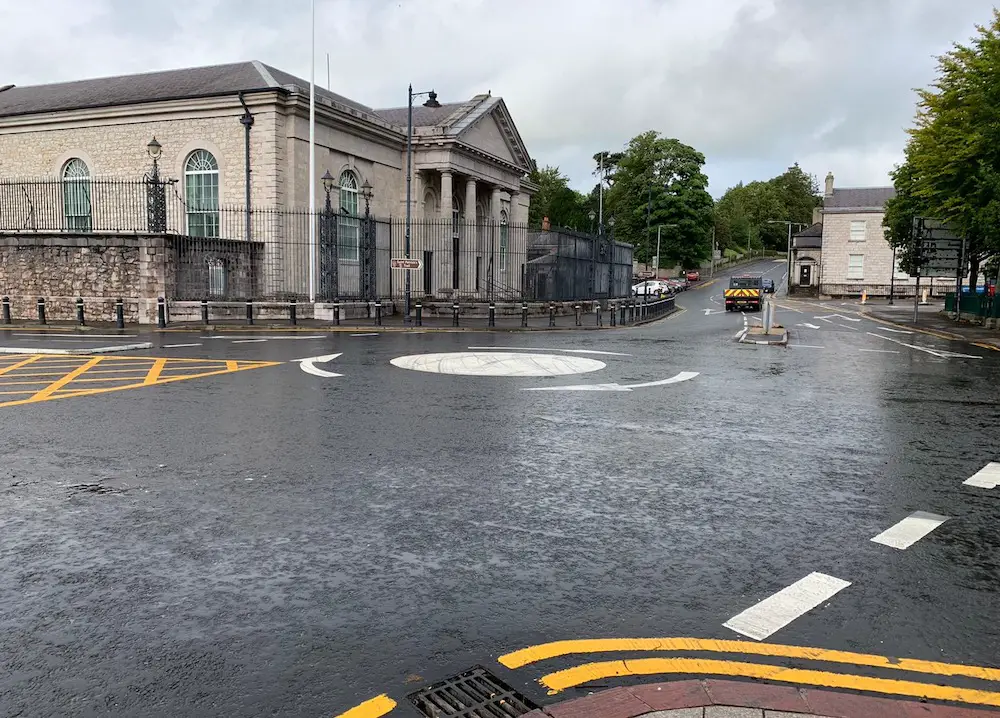 "There is a yellow hatched box at the end of Mall East, which means if the priorities are properly, obeyed only two vehicles can actually sit in the queue to either head straight up College Street or turn right to Lonsdale Road for Moy, Dungannon and Loughgall.
"This is a very busy route and is causing long tailbacks out the Portadown Road at peak times, especially given the Armstrong School and SRC traffic."
Councillor O'Hanlon said the scheme "is really poorly thought out".
"I have raised by concerns with Roads Service and asked that the markings and priorities are reviewed as a matter of urgency," he added.
"I don't mind changes being made, but when changes are made they must make sense, they must improve traffic flow and they must improve safety.
"I hope common sense will prevail and the layout will be reviewed. In the interim, I would ask motorists to approach the junction with care; you might be aware of the new layout, but others may not."
a number of people contacted Armagh I concerning the layout, with near misses reported.
Others cited similar issues at the Deansbridge Roundabout, leading onto the Portadown Road.
Sign Up To Our Newsletter