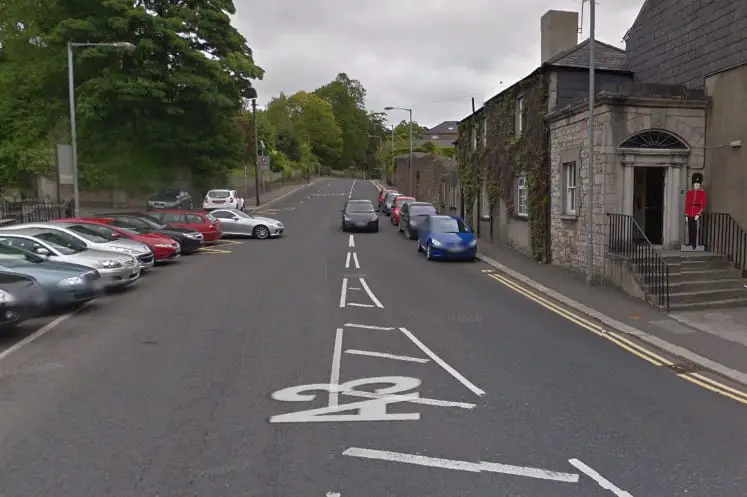 A Killylea man was caught over the limit after colliding with a traffic light in a morning after detection.
It was heard the 43-year-old had previously been before the court three times for offences of no insurance.
Jeffrey Hendren, of Fellows Hall Road, pleaded guilty to driving with excess alcohol at Armagh Magistrates' Court on Tuesday.
Prosecution outlined that on January 26, police were called to a one vehicle road traffic collision on College Hill, Armagh, in which a Sprinter van had collided with a traffic light.
Upon arrival, officers were approached by the defendant who confirmed he had been the driver of the vehicle and that he had been drinking the night prior, which he accepted had been a contributing factor.
It was noted by police that Hendren's speech was slurred, he was unsteady on his feet and smelled of intoxicating liquor.
A preliminary breath test was carried out at the roadside resulting in a fail. A subsequent evidential test in custody gave a reading of 52mg of alcohol in 100ml of breath.
Defence solicitor Chris Rafferty said: "He is a self-employed carpet fitter by trade. The loss of his licence will have a major impact on his employment.
"He has never been in court before and is embarrassed to be here today."
District Judge Alan White commented: "Not according to his record. I have it that he has been before the court three times before for no insurance.
"The last time was only last year and that is not something you forget."
Mr Rafferty, after speaking to his client, said: "I apologise your worship, he does accept he has been before the court before.
"I ask that he is given credit for his early plea. This will have an impact on his business and this was a reading at the lower end."
District Judge White stated: "He is entitled for credit for his plea of guilty and although he has previous for no insurance this is his first appearance in court for drink driving.
"This was also a reading at the bottom of the spectrum. It was clearly a morning after case and not one of him knowingly being over the limit."
Hendren was disqualified from driving for 12 months and was ordered to pay a fine of £300, along with the offender's levy of £15.
He was certified for the drink driving course which would see his ban reduced to one of nine months upon completion.
Sign Up To Our Newsletter