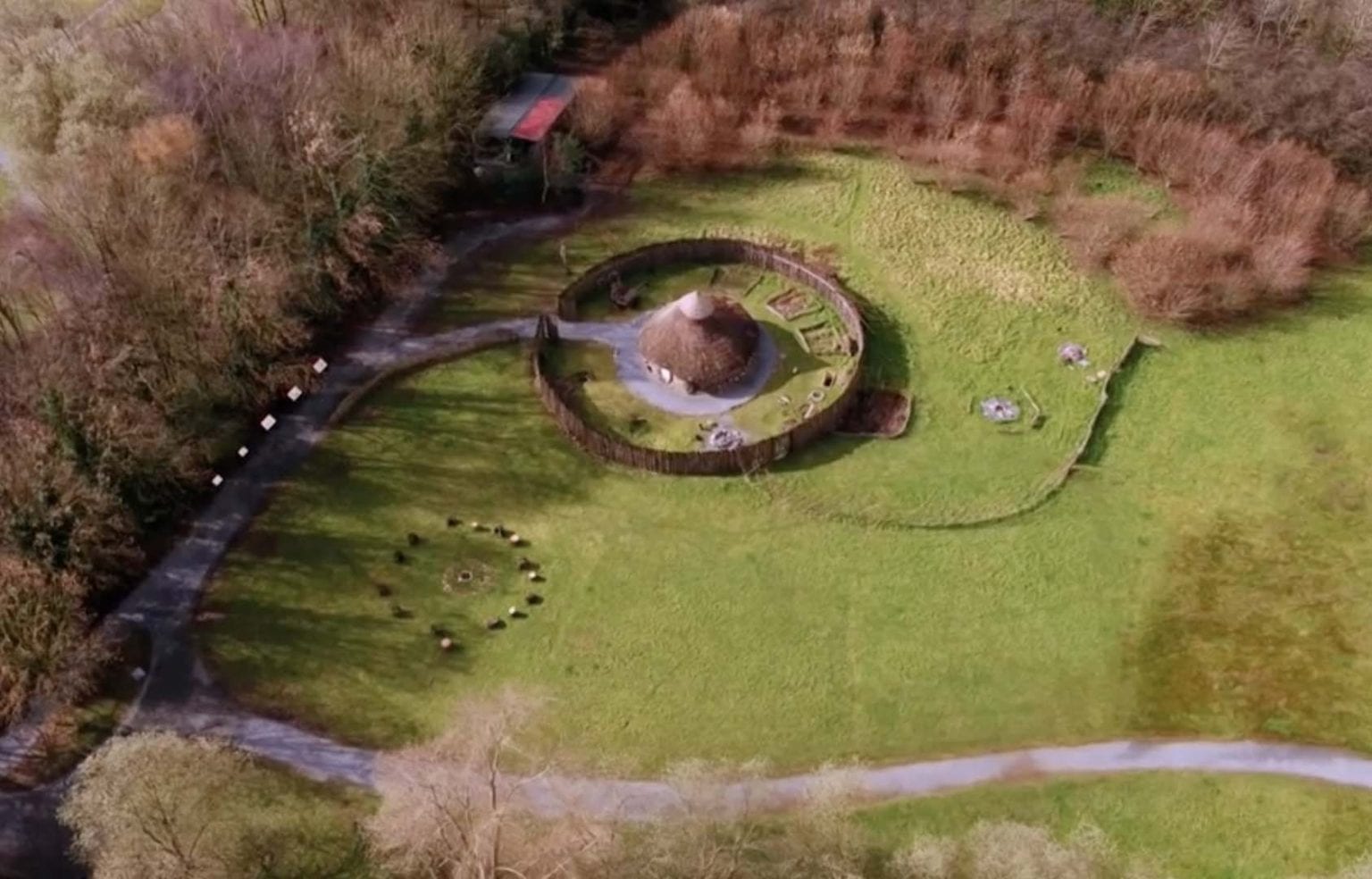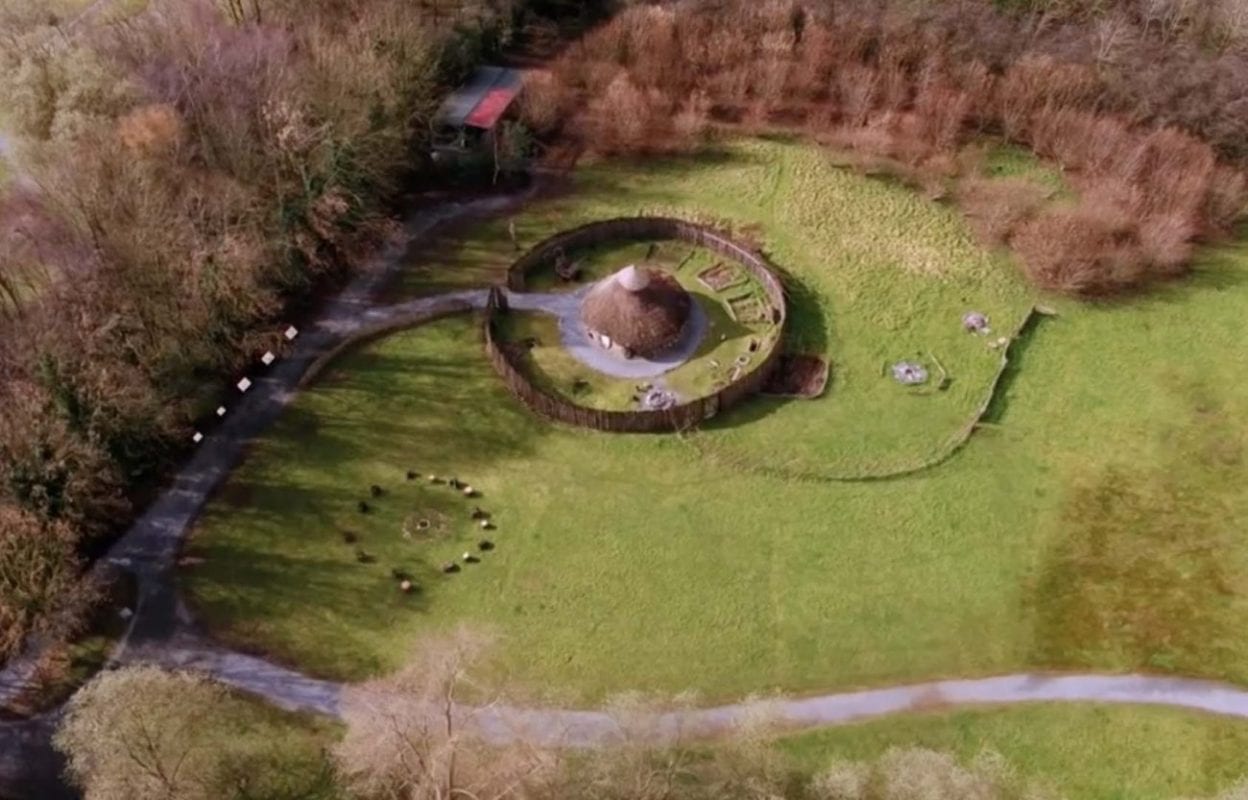 A major drive is in the pipeline to try and market Navan to a "global audience" after recent revelations of the discovery of ancient monumental temples.
The historic Armagh site is home to a visitors' centre.
But the council will be the first to admit that it is not fulfilling its full potential.
Now with the exciting find of huge temple complexes of the Iron Age and residences of early kings of Ulster from the medieval period the excitement is mounting again.
Academics from Queen's University Belfast and the University of Aberdeen had used a technique called magnetic gradiometry and an electrical resistance survey to help find potential structures at the site.
And – in a cat-out-of-the-bag moment last month – it was confirmed work uncovered some exciting structures deep underground.
The discovery – according to one local councillor – should now be milked in tourism terms.
Sinn Fein's Garath Keating raised the matter at the monthly meeting of Armagh City, Banbridge and Craigavon Borough Council's economic committee.
He said: "The find out there and the publicity it did attract does under-score the importance of us coming up with a coherent strategy about what we are going to do to preserve the site from an archaeological importance perspective, but also to try and use it as a driver for footfall.
"It has a huge potential at the moment. We're falling very, very, very well short of trying to harness that through no fault of our own."
Councillor Keating praised the efforts of Brian Johnston, council's head of tourism, arts and culture, and the team at Navan.
He accepted they were "limited in terms of what's there at the moment" but added: "We certainly need at some point to get to grips with how we are going to use that site."
Mr Johnston was in full agreement.
He said: "Navan Fort has been on the World Heritage list – the tentative list – for the last 10 years or so with other sites across Ireland.
"We have been working with HED (Historic Environment Division) very closely on that."
Mr Johnston said HED had visited on a number of occasions to consider Navan Fort "in terms of taking this as a product and internationalising it".
He said both Tourism Ireland and Tourism Northern Ireland could see the potential, as did HED, and referred to how, at an earlier stage, a "really significant bid" had been made to central government for investment at Navan.
Mr Johnston said at the minute the "vast majority of the spend is by council on that site".
But he confirmed: "We are looking at coherent strategies to maybe take it forward, thinking the here and now, in the next year, and the staycations, but also how do we then take it and amplify it to a more global audience?
"That sounds pompous at the minute but again there's no lack of ambition with the site."
Earlier, former Sinn Fein Deputy Lord Mayor Paul Duffy had been critical of the way the revelations of the recent discoveries at Navan had been handled.
He said the council had put in a great deal of work but when it came to announcing the find he claimed it had been "totally sidelined" by the university teams and others involved in terms of publicity.
"They just took it," he said. "The council never got a mention on any of the news reports.
"The council doesn't own the mound itself but they own all the land around it and the visitors centre so they are the ones that do all the work."
Mr Johnston said this should not be negatively construed as he said council and HED had a "really good working relationship".
He said HED director Ian Greenaway had been down a number of times to Armagh and out to the site and he himself "sees the historic significance of Navan Fort".
"It's one of their key sites in Northern Ireland and they recognise that. So we've been working with them," said Mr Johnston.
He blamed a "bit of a communication breakdown" and explained that the universities were even using the Navan Centre and there was a good working relationship with the staff too.
"We knew there was going to be an announcement made but we just kind of slightly missed it," he added.
"It's something I have and will take up with HED.
"Please don't think that's down to a lack of support and joint working."
Sign Up To Our Newsletter