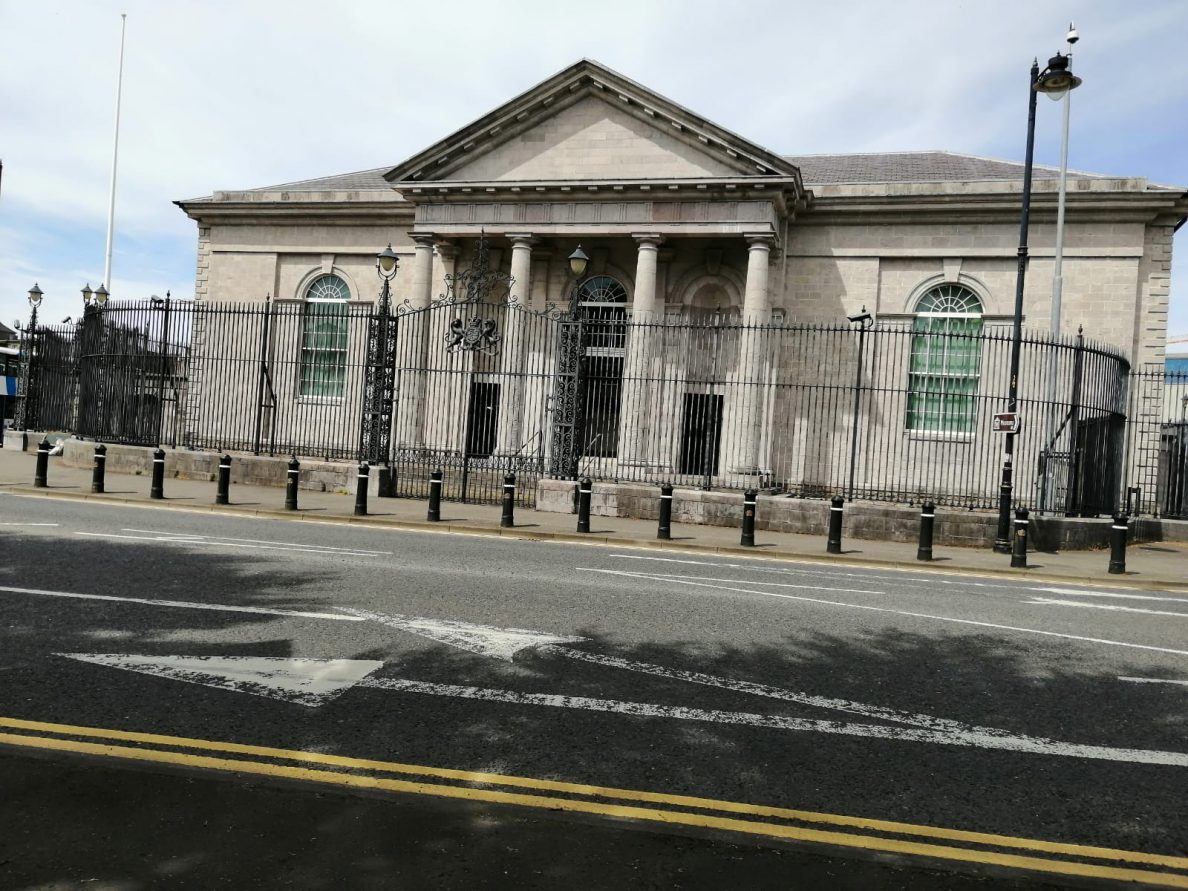 A Middletown man who gave a false name to police after being stopped with no insurance or licence has been disqualified for six months.
Court heard the 46-year-old had been carrying out mechanical work on the vehicle for a friend and gave the name of the owner to police.
David Gilmore, of The Diamond, appeared for sentencing on taking a vehicle without authority, no driving licence, using a vehicle without insurance and obstructing a constable at Armagh Magistrates' on Tuesday.
Defence solicitor Jarlath Fields informed the court that the case had been adjourned for medical reports to be collected.
He stated: "His health issues are outlined in a letter which can be handed to your worship; this is a man with a record.
"He has not worked for some time, but there is also a letter from his previous employer which states they would be happy to take him back."
Prosecution outlined the facts in the case, it was heard that on May 25 at 6.45pm the defendant was stopped driving a Volkswagen Golf on the corner of Church Street in Middletown.
At first Gilmore provided police with a false name, but due to his hesitation officers had reason to believe the defendant was lying.
This was then confirmed and Gilmore accepted that he had given a false name.
He also admitted to having no licence or insurance to drive the vehicle.
Police spoke to the last registered owner of the car; he said he had left the vehicle with the defendant to carry out mechanical work but had not given him permission to drive.
When interviewed at Lurgan Custody Suite, Gilmore made full admissions to the offences.
Mr Fields stated: "This is a man who does not have troubles to seek, he suffered a personal tragedy in 2014, this led to him losing his job and turning to drink.
"This has also led to psychiatric problems such as depression, anxiety and so forth."
He continued: "The person who owned the car would have known Mr Gilmore for 30 years and consider him a friend.
"Mr Gilmore tinkers with vehicles, he had carried out some mechanical work on the car and was driving it to see if it took affect, the name he gave to police was that of the person who gave him the car".
Gilmore was disqualified from driving for six months and ordered to pay a fine of £300, along with the offender's levy of £15, within 16 weeks.
Sign Up To Our Newsletter