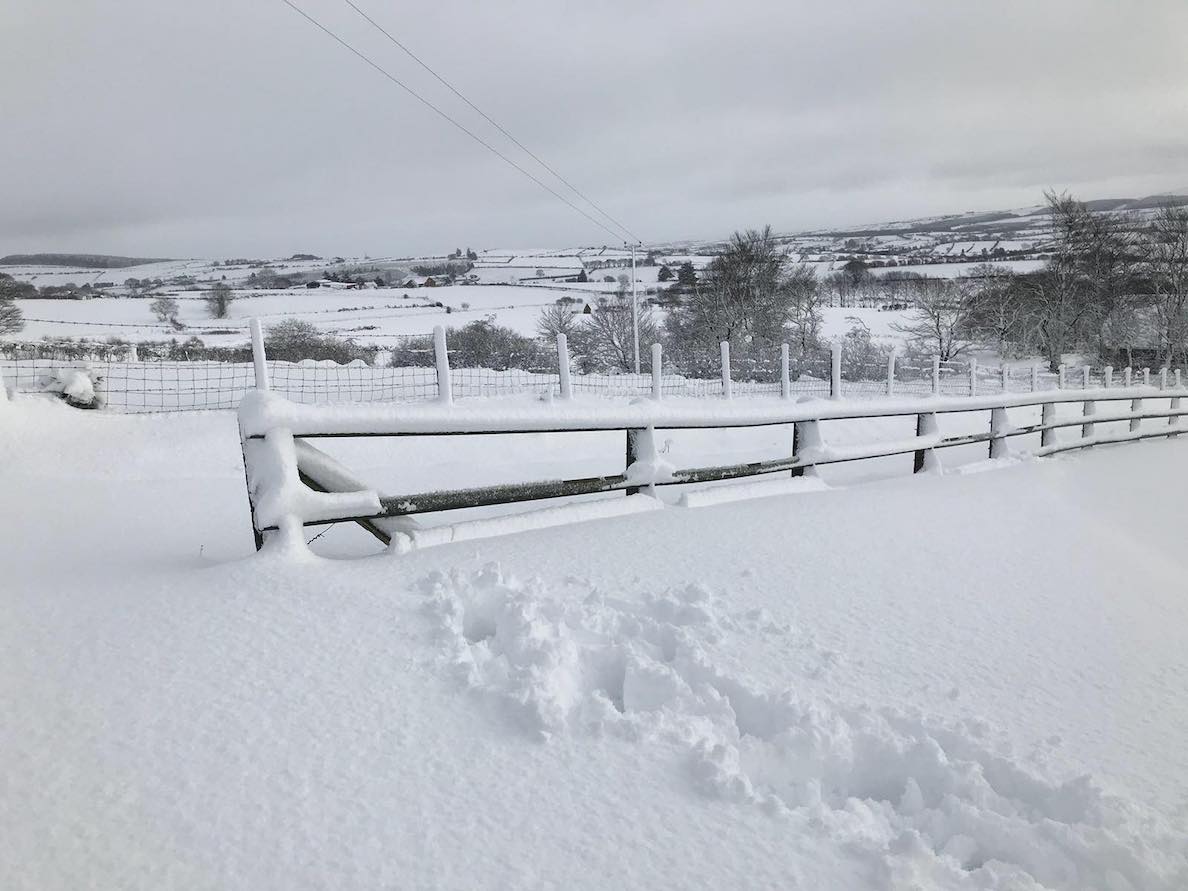 The Met Office has upgraded its weather warning for snow from yellow to amber for parts of Co Armagh this morning.
The warning has taken effect immediately and will remain in place until around 4pm this afternoon, meaning more heavy and prolonged dumps of snow.
The snow is expected to be particularly heavy between 11am and 2pm.
Forecasters have also warned of heavy snow drifts from Lough Neagh and further south. The eastern and southern parts of Co Armagh will be the worst hit.
Temperatures will get as high as minus one throughout the day. Strong to gale winds will bring drifting of lying snow with a minimum temperature of minus four.
Police are also advising motorists to avoid using the motorways, with the M1 to Belfast in a terrible state at present.
Most schools in the county and beyond have been closed for the day and could remain shut tomorrow (Friday).
For all the live updates throughout the day, follow our live blog here.
Sign Up To Our Newsletter