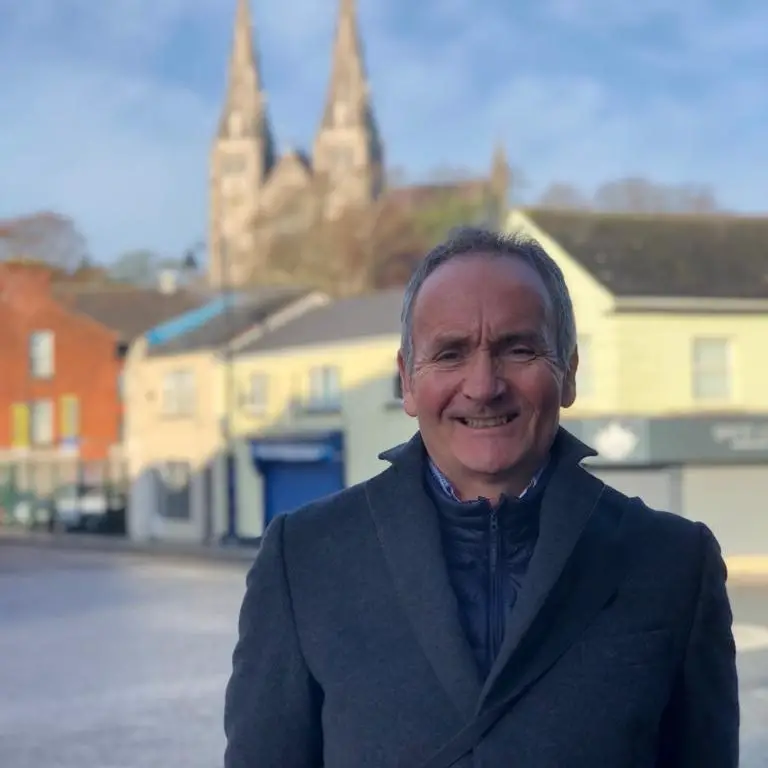 From the Shambles to the metropolis of Milan, an Armagh man has spent the best part of three decades delivering top results at the highest scoring international school in Europe.
And while Gerry Rafferty, who grew up in the Shambles, has called the Italian city home for 27 years now, he still has not lost his accent.
A cousin of Joseph Macari, of Macari's ice cream, by coincidence Gerry was a student of St Patrick's Primary School on the Loughgall Road and later St Patrick's Grammar.
Explaining how this all came to be, Gerry said: "I began teaching in Dundalk and St Malachy's in Belfast but one day I was reading the paper which said there were jobs teaching in London.
"So myself and a friend of mine went over. I was there for five years when I saw another advert for a position teaching physics in Milan so I jumped at it."
The position was at St Louis in the centre of Milan; that was 27 years ago and Gerry worked his way up to Executive Principal.
"We had this idea many years ago to set up an international school in Milan to teach the British curriculum.
"The kids start at the age of two right up to 18 years of age; the first year there was about 50 children, now there is 1,500."
The school employs 100 teachers, a quarter of which come from Ireland, which has created a "great connection" between the two countries.
"I really encourage our students to study in Ireland or at least go and visit…. without being biased!" says Gerry.
This connection seems to be particularly strong with the city of Armagh, with Gerry being joined by two other members of staff from the city.
He works alongside Lenny Conlon, who is Head of Sixth Form, and Patrick Livingstone, Head of Economics.
Not only are all three men from the city of Armagh but they also all attended St Patrick's Grammar.
Gerry said: "Lenny played for Tullysaran, Patrick for Pearse Og, and I played for Armagh Harps so there is also that rivalry!"
The school in Milan caters to children of 50 different nationalities and for the last four years has been the highest scoring in Europe.
"We have broken all the records, but the kids are great and it is important to get the right teachers", said Gerry. "Teachers back home may think they are stuck but you can find schools like this in every country."
Gerry's two daughters, Caitlin and Olivia, were born in Milan with one flying the nest to go to university in London this year and the other being in her final year.
"We were all over in Armagh last weekend, for a cousin's funeral. No matter how far you go you can always come back to your roots.
"The guys you played football with, the guys you went to school with, it's still there and it will always be home."
Check out the school's website here.
Sign Up To Our Newsletter