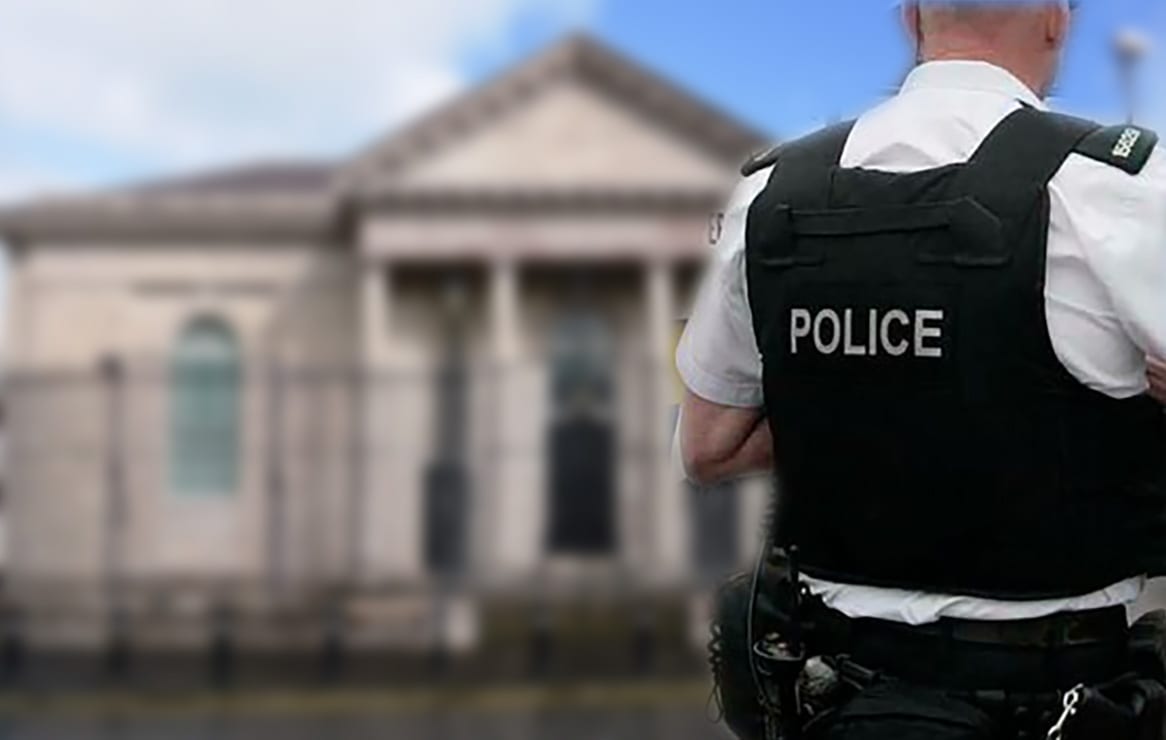 A man who punched a hole in his ex-partner's door in Glenanne has been warned by a deputy district judge that he must engage with probation or he will be sent to prison.
Court previously heard the 29-year-old was in breach of a suspended sentence for a similar offence relating to another injured party.
Simon Gibson, of Iveagh Gardens, Banbridge, appeared for sentencing on a charge of criminal damage at Armagh Magistrates' Court on Tuesday.
It was previously outlined that on September 14, shortly before midnight, police were called to a domestic disturbance at an address in Glenanne.
When officers arrived, the defendant approached them and told them that he was the one they were looking for.
The reporting person said that Gibson had punched a hole in a living room door of a property.
Police observed that the defendant had fresh cuts to his right hand and forearm which were bleeding.
Gibson was arrested for the offence and did make verbal counter allegations but these did not come before the court.
During interview, the defendant said he could not remember much as he had consumed alcohol but admitted that he had caused the damage.
Prosecution explained that the injured party in the case was an ex-partner of Gibson.
Defence barrister Kevin O'Hare informed court that Gibson had failed to attend an appointment with probation for the preparation of a pre-sentence report.
He said: "This is a young man with some mental health difficulties, but I have informed him that the court has limited patience.
"I believe he is someone who would benefit from the help of probation and ask that the court gives him one last opportunity."
Deputy District Judge Trevor Brown told Gibson: "It is very simple. You either want to stay at home or you want to go to prison. Which would you prefer?"
The defendant confirmed that he would rather go home.
Deputy District Judge Browne stated: "If you want to stay at home, you will have to re-engage with probation. I want you to contact them and organise an appointment or you will go to prison."
The case was adjourned until March 3 for sentencing.
Sign Up To Our Newsletter