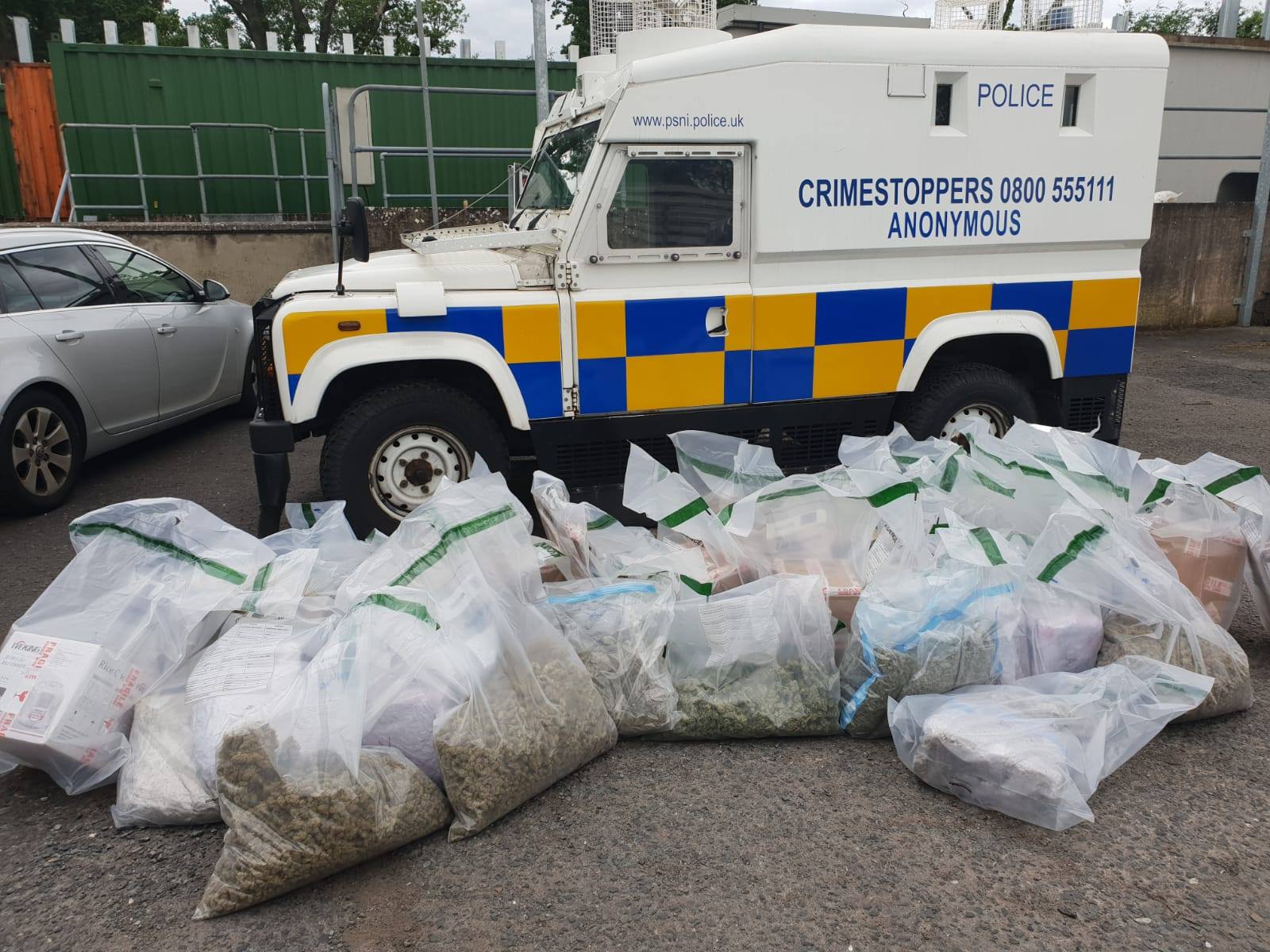 A man accused of being involved in the large-scale distribution of cannabis has been refused bail despite claiming to be a victim of human trafficking.
Court heard the 44-year-old was alleged to have been connected to £640,000 worth of herbal cannabis which was found at an address in Armagh.
Weiyang Guo, of Newry Road, appeared charged with possession of Class B, possession of Class B with intent to supply and being concerned in the supply of Class B at the city's Magistrates' Court on Tuesday, via videolink from Maghaberry.
Prosecution outlined that on May 23, police conducted a search under a warrant of an address on Newry Road in Armagh.
During this a substantial amount of herbal cannabis was found and three males were arrested.
At Lurgan Custody Suite, these men refused to give their details but were later identified after police liaised with the Home Office.
It was found that Guo had previously claimed for asylum before becoming untraceable.
Prosecution told the court the total of 32kg of herbal cannabis was seized, believed to have a street value of £640,000.
Police believed that a number of large packages were delivered to this address, which were then decanted into smaller packages, before being distributed.
During interview, this defendant said he had been living in London earning £80-a-day at a furnishing company but had amassed debts of £6,000 in casinos.
He had been recruited by another male to come to Northern Ireland where he would be paid £120-a-day for packaging at the Newry Road address.
Guo said he had been working there some time before he realised he was packaging drugs; that he could not leave as he believed he was under duress and the male who had recruited him had his passport.
The defendant had since liaised with the Human Trafficking department of the PSNI and was being cared for under their auspices.
Outlining objections to bail, prosecution stated: "The defendant poses a flight risk, it is undocumented at present how he traveled into this country, with the possibility of [that being] a false passport.
"He has no ties to this jurisdiction and if he goes missing there is a risk of further offences as he could fall into the clutches of the people he previously worked for."
Defence barrister Aileen Smyth said: "It has been established that there are reasonable grounds that he was the victim of human trafficking, this follows the presumption that this defendant was a victim of this offence.
"When a person receives reasonable grounds the British government are duty bound to give assistance."
She added: "The police concern that he is a flight risk is mitigated by the assistance of an address, access to health care and access to counselling which he will be provided."
Prosecution commented: "This is quite a nebulous package as is stands as there is not an address in place."
District Judge Paul Copeland said: "Despite the valiant application I am refusing bail for the following reasons; this applicant has a history of being unlawfully at large; he has a history of possession of false documents, which inform us he is a flight risk; he also has no fixed address or ties to this jurisdiction".
He added: "He also has a history of involving himself in criminal activity to offset debt."
Bail was refused, Guo was remanded in custody to appear for an update on November 12.
Sign Up To Our Newsletter