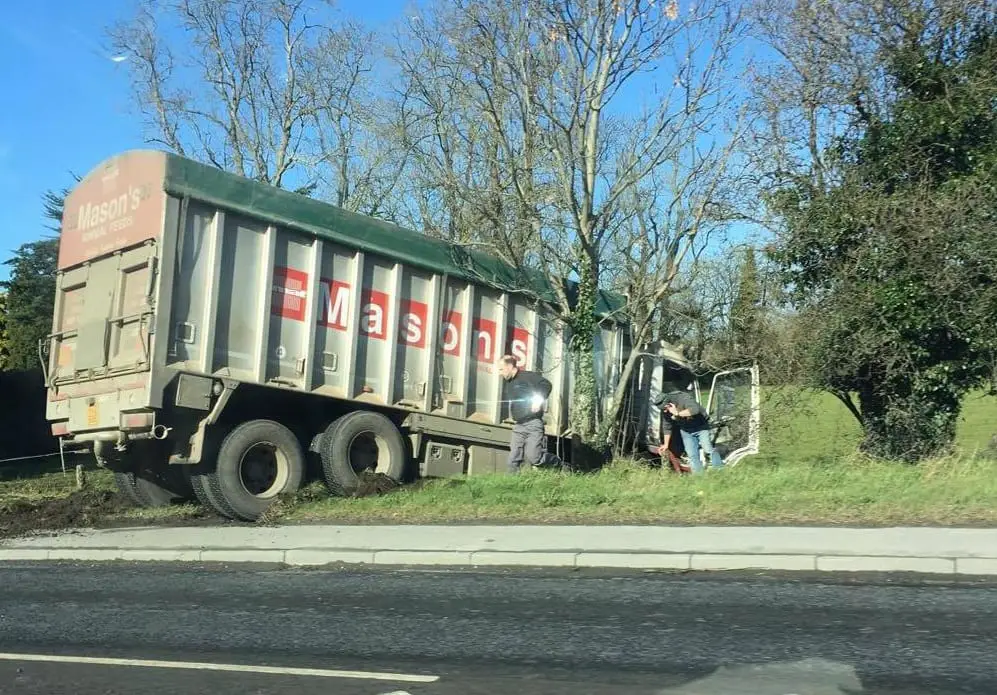 A lorry has crashed on the Portadown Road on the outskirts of Armagh City this morning.
The heavy-duty lorry lost control and left the road just after at approximately 10.45am.
The incident happened just before the Centra store and Stonebridge Brasserie.
According to an eye-witness there are a number of lorries stopped but it remains unclear how many vehicles were involved.
One lorry has stopped on the hard shoulder while another is stationery at the bus stop nearby.
Emergency services were not on the scene at the time but please exercise caution when in the area.
There are no further details at this stage.
Sign Up To Our Newsletter