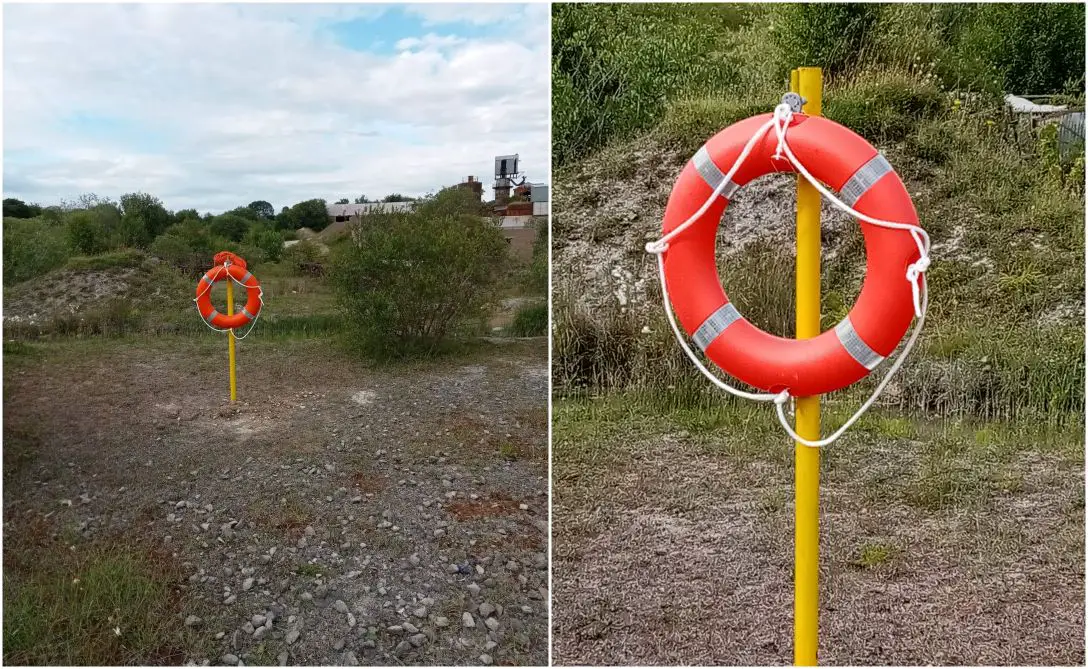 Two life rings have been installed at a disused Armagh quarry that has claimed the lives of five people over the years.
A campaign group 'Drain the Navan Quarry' has recently been lobbying to have the notorious waterway emptied following the deaths of five men since 1996.
Keith Kelly drowned in the quarry back in April.
The first victim was father-of-three Roy McGinley who drowned in June 1996, followed by Christopher Connolly in May 2000, John Basketfield in February 2005, and 20-year-old Brendan (Benny) Bell in April 2010.
This evening, a number of the campaign group's members installed two life rings – purchased by local businesses Embers Restaurant and McAnerney's Supermarket – at the site in a bid to help anyone else who may get into difficulty in the future. The plan to install eight more.
While it may not be a permanent solution to the problems posed by the shock-inducing waters next to Navan Fort, it may well save a life.
However, as the men were installing the life rings close to the waters edge they were left in no doubt about the potential horrors the deep water poses.
Posting in the group, member John Heaney, wrote: "Tonight, as two life rings were being installed out in the Navan Quarry we were horrified as we watched young children run up along the high cliff edge of the quarry.
"We will be installing eight more life ring's all around the quarry…in the event of anyone falling in. Big thanks to Barry McCay for his help tonight."
To keep up to date with the work of the Drain Navan Quarry campaign group, follow them on Facebook here.
Read more:
Nephew of popular Armagh man who drowned in quarry runs half marathon for suicide prevention charity
Armagh man who died in quarry a 'beautiful young man' who 'cared for others'
Sign Up To Our Newsletter