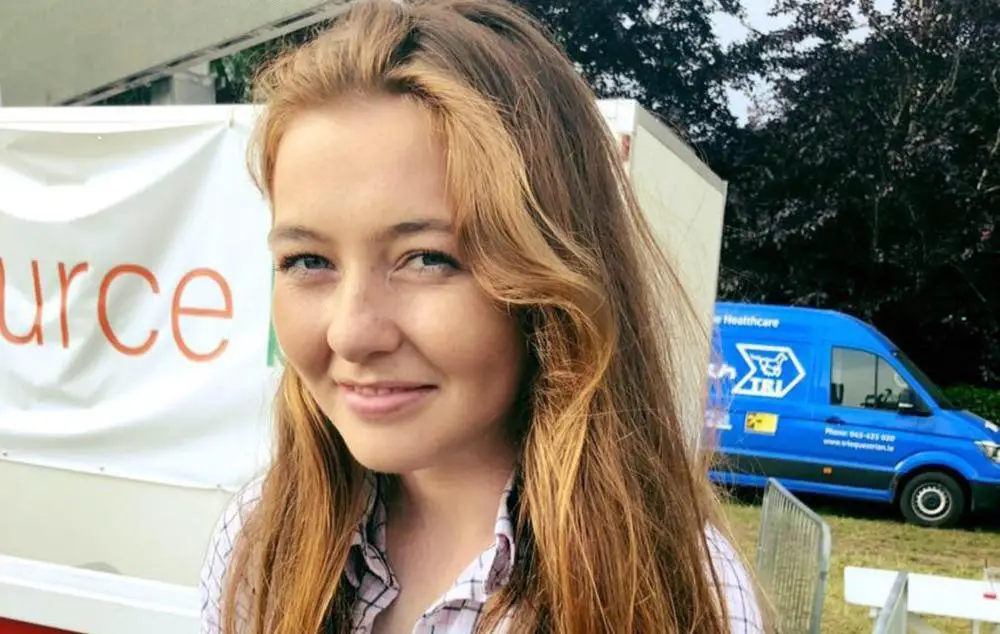 A High Court bail application for a man accused of murdering a young County Armagh woman in August of last year has been adjourned to allow for medical and pathology reports to be provided.
The detective leading the investigation described frantic text messages sent by the victim before her death as "disturbing" and contended two persons willing to act as sureties were unsuitable as both are witnesses in the case.
Jonathan James Creswell, 33, from Briar Hill Gardens, Greysteel, Derry/Londonderry, is charged with murdering Katie Simpson on  August 3, 2020, having discovered she had spent the night with a boyfriend.
The Middletown woman passed away, aged 21, in Altnagelvin Hospital with her death initially treated as suicide.
Creswell mounted a High Court bail application having initially been refused at Dungannon Magistrates Court.
Detective Sergeant James Brannigan explained Creswell was in a relationship with the victim's eldest sister with whom he has two children, but alleged he "controlled Katie since she was nine or 10 and controls other females".
During interview Creswell claimed to have been in a sexual relationship with Katie for around four years.
Phone analysis uncovered texts sent by Katie to her boyfriend, begging him not to tell Creswell of their night together.
One read: "Johnny's asking me where you were last night. I've said I haven't spoken to you from the show. He'll probably ring you. She must have seen you this morning. What are you going to tell him?"
Her boyfriend responded: "Katie, is it not easier just to say the truth? This makes me look really bad."
She replied: "No way. He'll go crazy. Please don't."
He said: "This is crazy. You're terrified of him. It's no good. I can't lie. Never could."
Detective Brannigan remarked: "It's disturbing to read Katie's messages and her obvious fear."
Police established after showjumping the day before the incident, Katie was instructed to travel in a horse lorry with Creswell, who ordered another person to drive her car home.
Creswell claimed that he spent the night with Katie while his partner and children slept in the next room.
The following morning, he claims to have left the house he shared with his partner, Katie and a third female to drop off his children with a relative.
On return, Creswell contends he discovered Katie hanging, wearing only a polo shirt and underwear. Having rescued her, he placed her into her car then drove to meet the ambulance, he claimed.
Police believe while paramedics attended to Katie, he switched her phone to flight mode, disconnecting the network.
Creswell claimed he threw the phone into a field, retrieving it on a later date and accepted this was "foolish".
But analysis showed the phone was in fact unlocked in the hospital while Katie lay critically ill, and again around a month after her death.
Medical staff noted injuries including extensive bruising to Katie's lower right leg, inner thigh and both hands, one of which was badly swollen.
However, ligature marks and other features associated with hanging were absent, and medics found Creswell to be "vague in detail", claiming she had fallen from a horse.
Detective Brannigan highlighted "striking similarities" to Creswell's previous domestic-related convictions, in terms of strangulation and control of phones.
Bail was opposed on the grounds Creswell may abscond, having done so following an exposure incident at an equestrian centre in 2015.
Prosecution counsel Robin Steer also advised the court other witnesses have come forward including his current partner who alleged she was frequently assaulted, attending hospital 17 times.
Another woman who was in a relationship with Creswell from 2009 to 2019, alleges she was regularly abused and provided him with £15,000.
A 17-year-old has also made a report to police.
It also emerged Katie took out a £10,000 loan which was allegedly handed over to Creswell, and while she lay in hospital critically ill, he also allegedly approached her mother for a loan.
"Police take the view more and more are coming forward and other charges will have to be looked at," Mr Steer said
Defence lawyers argued bail could be granted with two of Creswell's friends offering sureties – horse-trainer Jill Robinson and equestrian vet Eric Smith.
However, the prosecution claimed Mr Smith "has not been co-operating with police" and Ms Robinson was also a partner of Creswell for a time.
Objecting to the emphasis on Creswell's personality, he said: "You can be a philanderer and not a murder."
The Judge responded: "He's worse than that. He's a philander who abuses women as evidenced by his previous partner, and gets money off them. He has had a loan off the dead sister of his partner – a 21-year-old – and gets her to guarantee him in another loan."
He decided to adjourn the application for all medical and pathology evidence to be provided.
"Mr Creswell cannot be denied bail on the basis he isn't a nice guy. It has to be on specific grounds."
Katie Simpson murder: Man accused of murdering Co Armagh woman Katie Simpson 'set it up to look like suicide', court told
Sign Up To Our Newsletter