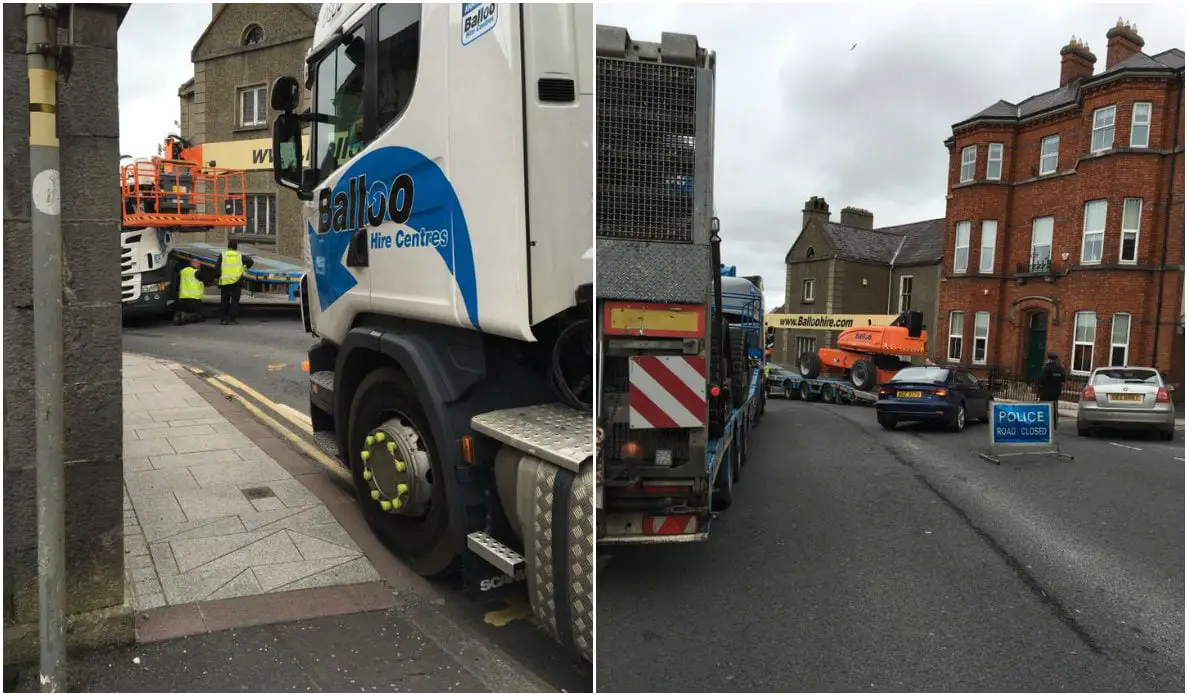 Traffic is at a standstill after a lorry jackknifed in Armagh city centre this morning (Tuesday).
The incident happened at junction of Abbey Street and Castle Street around 8am.
There has been a large diesel spill on the road.
Motorists are being diverted back down towards The Shambles area of the city.
Road users should avoid the area if possible.
It remains unclear how long this incident will take to clear.
There are no further details at this stage.
@BBCNITravel lorry accident at corner of Abbey St and Cathedral Close, Armagh. pic.twitter.com/TOr1mzipCl

— Armagh Cathedral (@stpatricks_coi) June 13, 2017
Sign Up To Our Newsletter