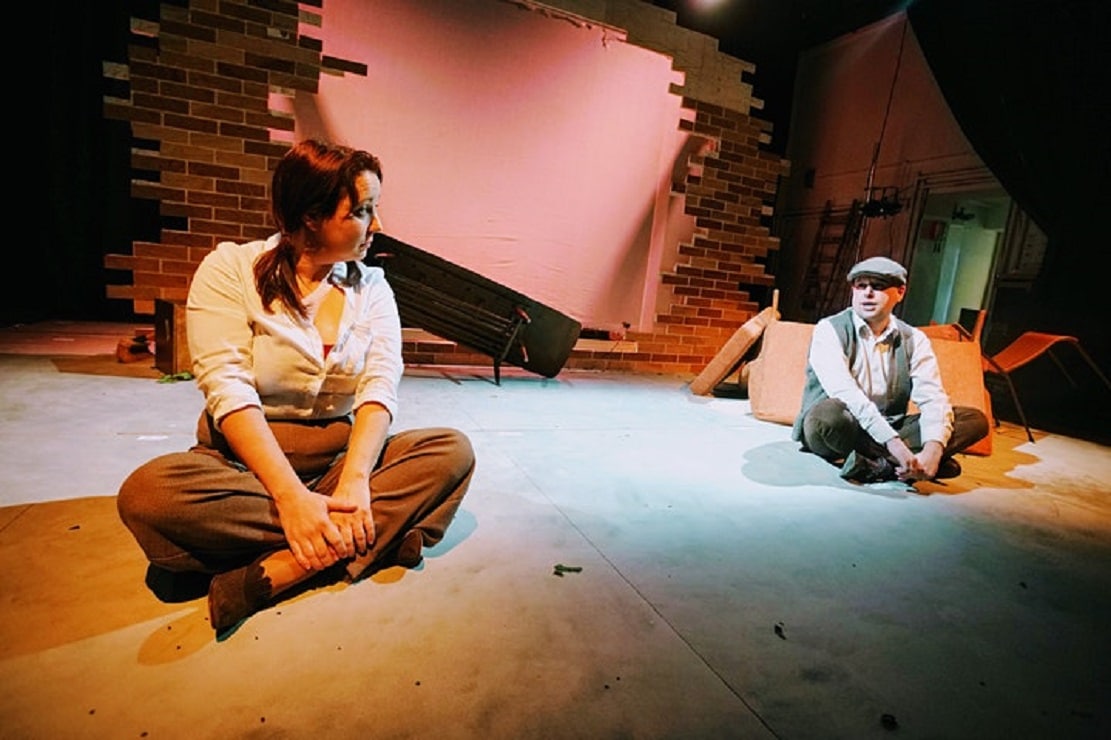 The story of Ireland's first urban Gaeltacht, which was set up in Belfast in 1969, will be brought to the stage in Armagh next month.
'Is Iomaí Rud a Tharla' follows one young couple as they fall in love, marry and begin their dream of raising their family through Irish and becoming part of the Shaw's Road Gaeltacht.
The bilingual play with English subtitles is being staged in the Aonach Mhacha cultural centre for one night only, on Saturday, October 9 from 8-9.30pm.
Written by Nuala Ní Néill, it has been produced by Belfast-based Irish language theatre company Aisling Ghéar.
It is the resident theatre company in the Cultúrlann McAdam Ó Fiaich – an Irish language arts and cultural centre in West Belfast. The company's mission is to make Irish language theatre popular –  locally, nationally and internationally.
They first staged the play in Cultúrlann and for Turas at the East Belfast Mission in 2019.
'We're particularly proud of this show,"  said general manager Carrie Anne McAlonan-McCrudden. "It was an enormous responsibility to capture such an important 'social revolution' in the city of Belfast. We see the real-life heroes of Ireland's first urban Gaeltacht almost every day, so no pressure!
"We are excited to be performing for the first time ever in Aonach Mhacha. We hope this will be the first in a long series of collaborations with this innovative cultural centre."
Tickets cost £11.37 and are available on Eventbrite  https://bit.ly/3En3gxO or on the night on the door.
Sign Up To Our Newsletter