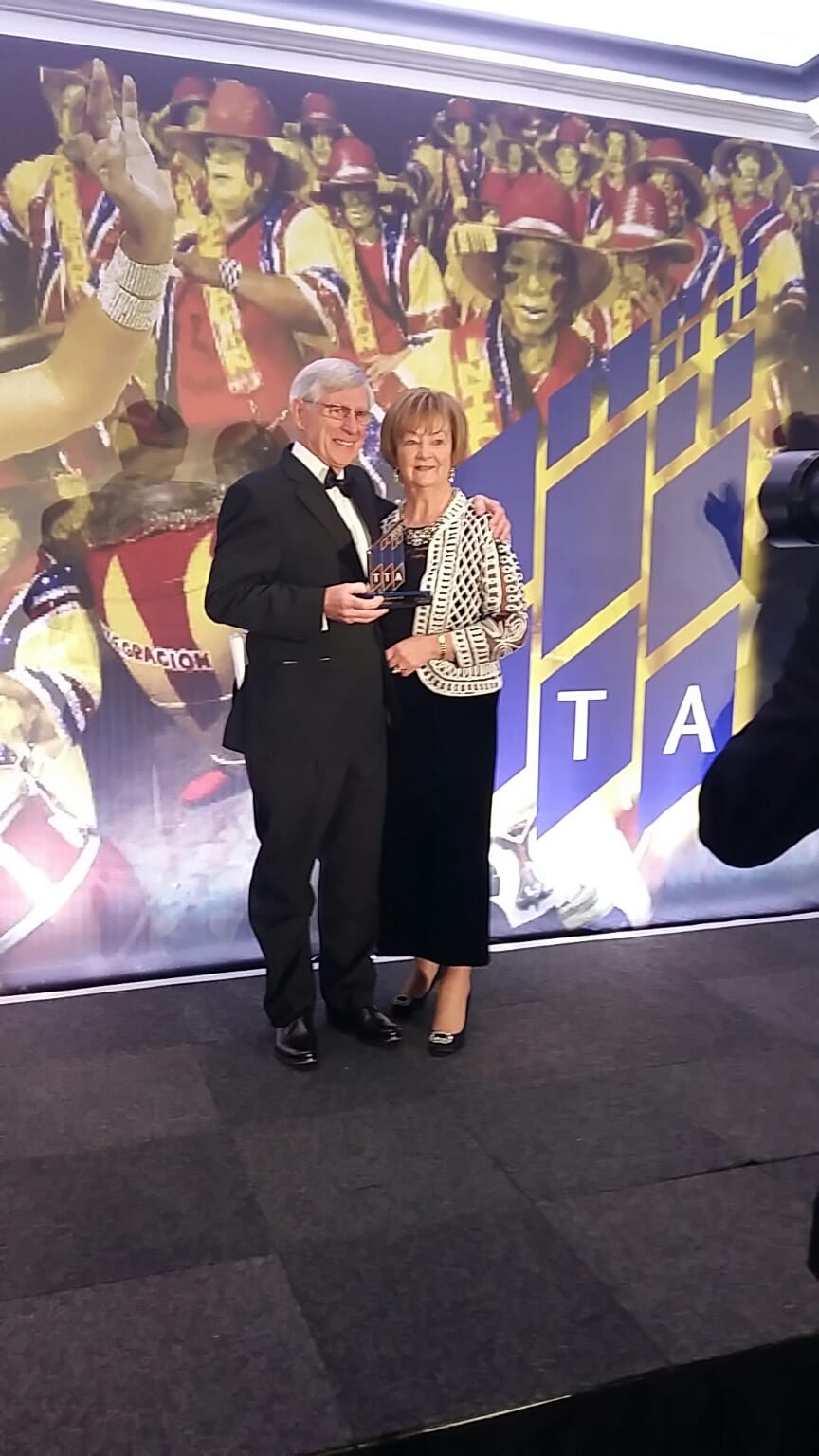 Armagh man Seamus McCann, founder and Chairman of Armatile, has been honoured by the UK Tile Industry with a 'Lifetime Achievement' award.
At the recent event at St John's Hotel, Solihull, Birmingham, he was presented with his award in recognition of his outstanding leadership and contribution to the industry for more than 40 years that 'exemplifies excellence in all his actions with humility, foresight and guidance which directly enhance the reputation of the whole tile industry.'
Mr McCann established Armatile in 1975, initially selling second hand carpet and ceramic tiles from his father's shed in the small village of Loughgall.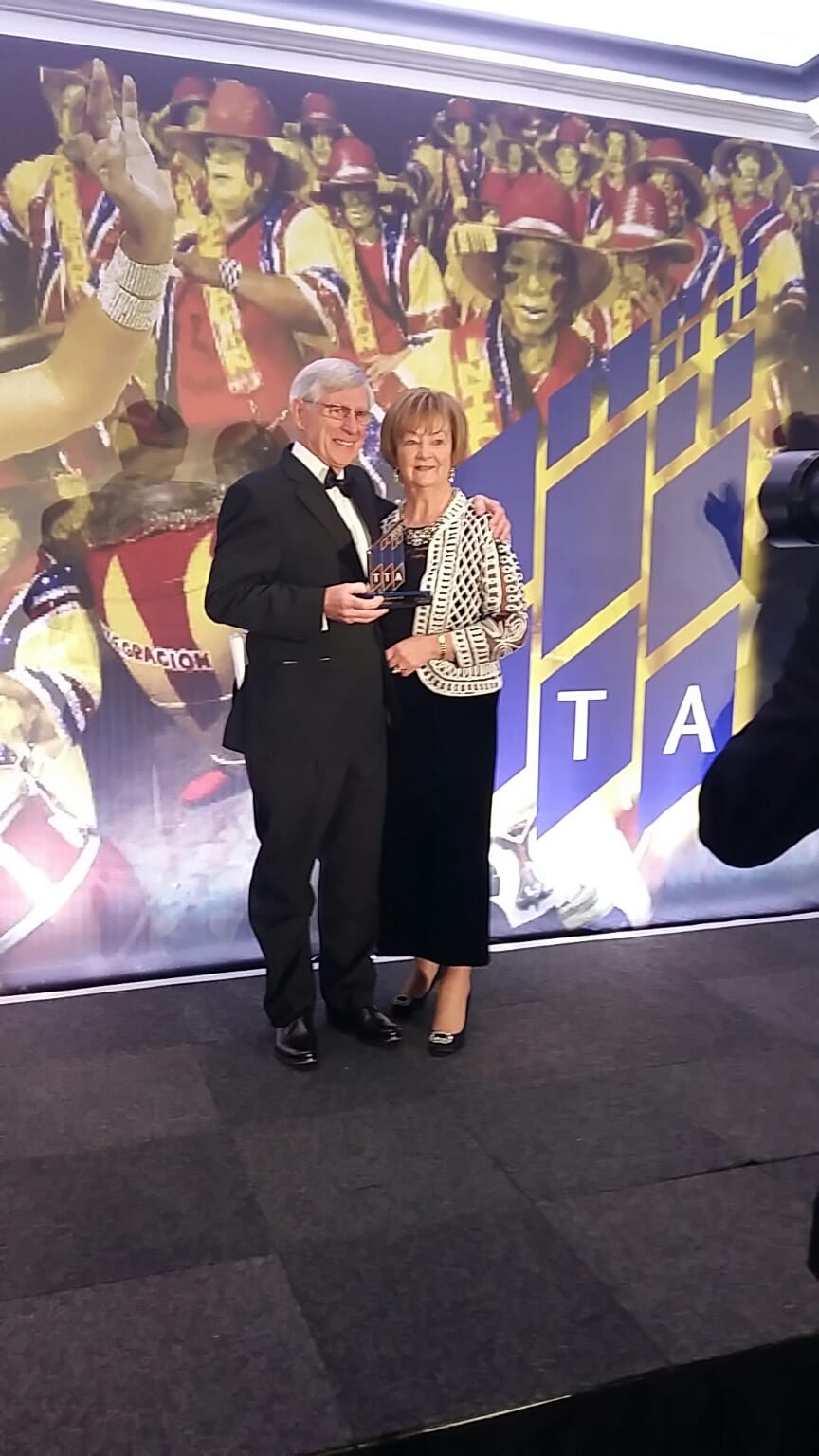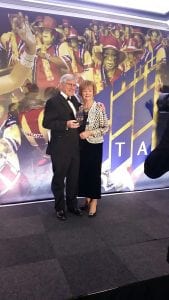 Indeed, starting a business in Northern Ireland in 1975 was a brave decision, as he did so at a time of huge civil and sectarian unrest, social polarisation and steep economic decline.
Yet, despite these conditions prevailing for many years he has successfully developed Armatile, consistently reinvested into the business, and industry he loves and believes in, achieving growth, many friends and employment for over 80 people.
He has successfully led Armatile on a journey that has established the company as one of the largest importers, retailers, distributors in UK and Ireland, and manufacturers of decorative ceramic and porcelain tiles that are exported to interior design projects world-wide including USA, Canada, Russia, Switzerland and France.
Now aged 75 he still leads from the forefront, driving success, innovation and new product development; often the last to leave the office.
Under his guidance Armatile has grown and presently operates five wholly owned tile retail stores; a large distribution network servicing approximately 90 smaller tile retailers in Ireland; manufacturing facility with the latest tile and waterjet cutting technology manufacturing a wide range of complementary mosaics, Victorian style flooring and bespoke tile designs for tile manufacturers, distributers, retailers and domestic customers; an in-house design team developing decorative tile and mosaic surfaces for interior, commercial and residential clients; and an award winning contracts team delivering tiling solutions to architectural and commercial projects
In accepting the award Mr McCann dedicated his success to the support of his wife of 51 years, Pat, and to the dedicated staff that he acknowledged as being an integral part of keeping Armatile at the leading edge of the tile industry in the UK and Ireland;
"Armatile is very much based on this culture; it is about the people in it. They provide the inspiration for me to try and create a better environment for them to work and thrive.  We are lucky as we have the right people that enables us to develop and grow a sustainable business."
To add to the thrill of the Lifetime Achievement, Armatile also won an award, 'Best use of a Tile in a Commercial Contact', for its work on the restoration and transformation St Patrick's Church, Donaghmore.
This was a very competitive category where Armatile was up against three projects in London, as well and Harvey Nichols in Birmingham and Dublin Airport.
This was a beautiful restoration and transformation project for Armatile,  manufacturing bespoke and detailed waterjet cut decorations and performing high quality tiling work that has received its deserved recognition.
Well done to everyone involved including Armatile's Contracts Manager Peter Raffery, Operations Manager Sean White and his team in Armatile's factory on Station Road, and project tile fitters Kieran McClelland and Melvin Millar.
Read more news:
Air quality safety breach: Armagh named one of UK & Ireland's most polluted
ETT pulls plug on Armagh leaving 38 apprentices seeking alternative training provider
Man (20) dies after road traffic collision in Portadown
Armagh woman who cut dog's tail has sentence increased upon appeal
Council no plans to buy Courthouse — despite newspaper claims
Staff and pupils' in cookery book fundraiser in memory of Lesley-Ann and John
Portadown man Willie loses cancer battle months after dream wedding
Designers outline why £240k Macha marionette is 'right for Armagh'
Sign Up To Our Newsletter