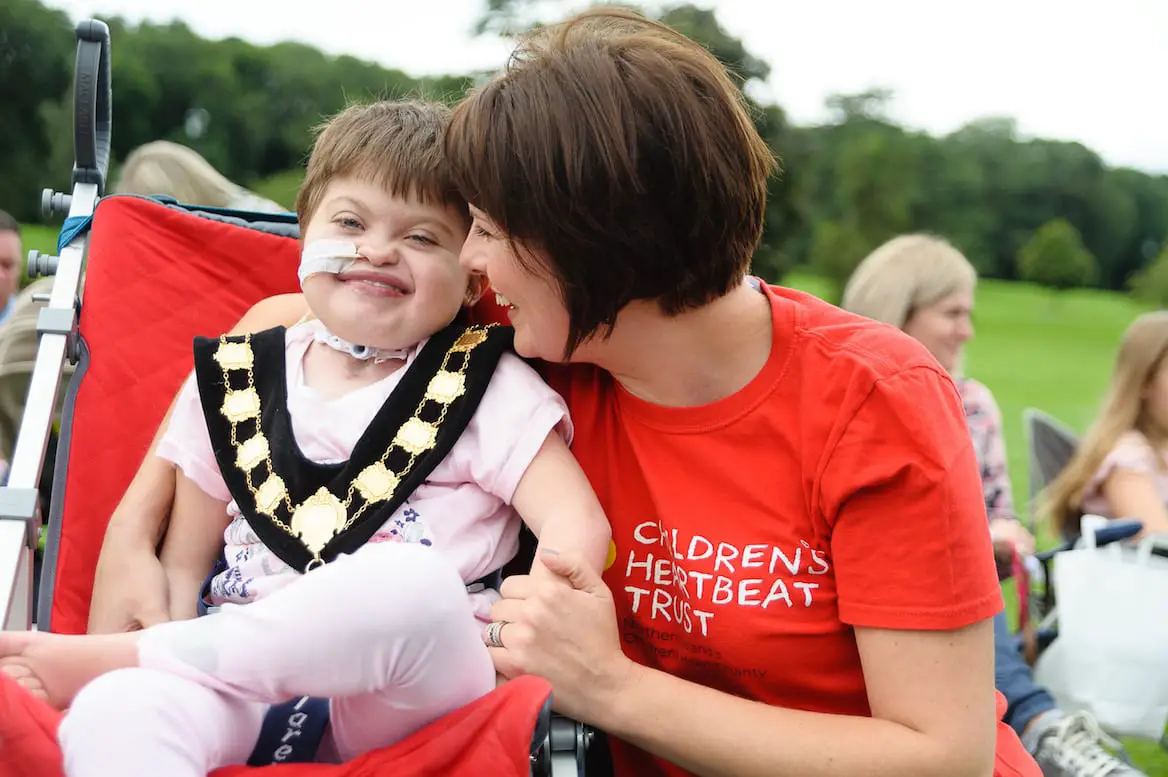 The Lord Mayor held Teddy Bears Picnic for parents and children who are supported by Children's Heartbeat Trust across the Borough.
"It was a brilliant day, filled with fun and togetherness," said Mayoress Julie Flaherty. "This was a very special day for me, as it was my involvement with Children's Heartbeat Trust through my son Jake that sparked my fire and led me into local politics."
She added: "This was a day for them. The children all enjoyed the fun, the play and making the teddy bears. It certainly was a very different day at Armagh Palace-it's not often you can see a soft play bus and teddy bears being stuffed at The Palace in Armagh! It was also a day that reminded me why I do this-for my boy and theirs.
"I felt it was important to give these children and parents a fun day out. An important part of their work is through the support they provide locally through the parent support groups based all over Northern Ireland. These groups are a lifeline to many families who are living with heart conditions.
"These family support groups are run by parents, for parents. I have been one of those parents, so it was a pleasure to be able to give the children a treat."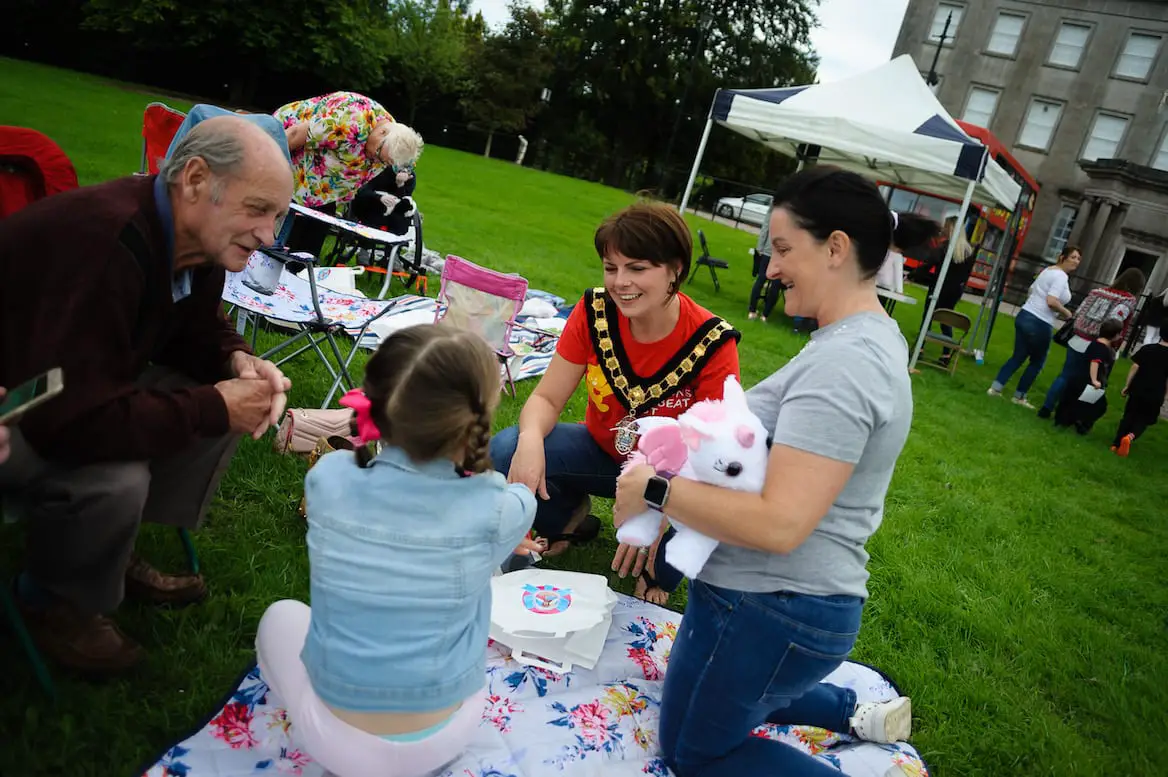 Speaking about the event, Julie Greenaway, local heart mum and local support group coordinator, said: "Having a child or young person with congenital heart disease can be incredibly tough, for most it is a time right from the moment of diagnosis that is fraught with worry, uncertainty and fear. Our heart family groups provide a much needed service, offering support, encouragement and hope.
"Having the opportunity to share your worries and concerns with others who have had similar experiences is for many a lifeline in a journey which can be life changing for the child and family. Meeting 4/5 times per year, our groups provide lots of fun filled activities for all the family, along with lots of friendly chat in a relaxed environment.
"Our heart families from across the borough were extremely excited to be invited to the Lord Mayor's teddy bears picnic at the Palace, Armagh."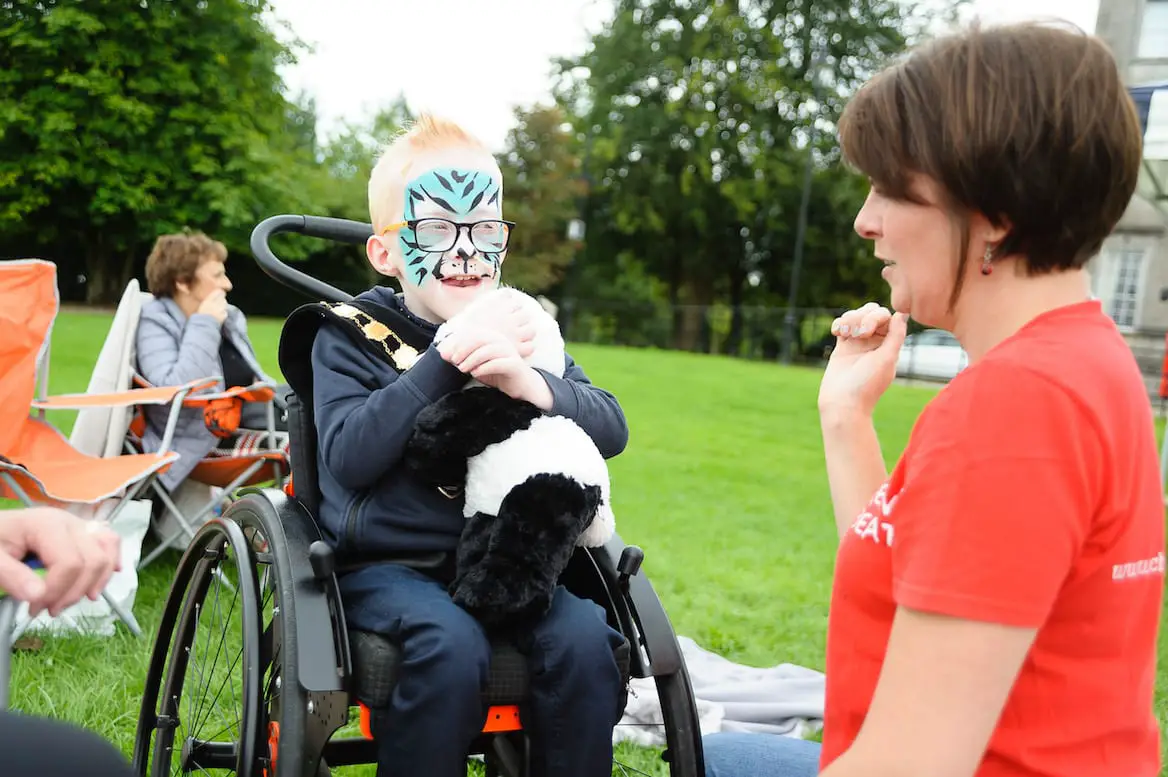 The event saw 16 local heart families come together for a fantastic afternoon of entertainment and activities
ranging from face painting to the excitement of the fun bus!
Not forgetting perhaps the most popular activity of the day – bear making! With every child taking away their
very own heart bear.
For many this family day provided the opportunity to allow children and families to have time away from the daily challenges and worries living with congenital heart disease can entail. All our heart families have expressed huge gratitude to the Lord Major for hosting this fantastic event, a day we will all fondly
remember.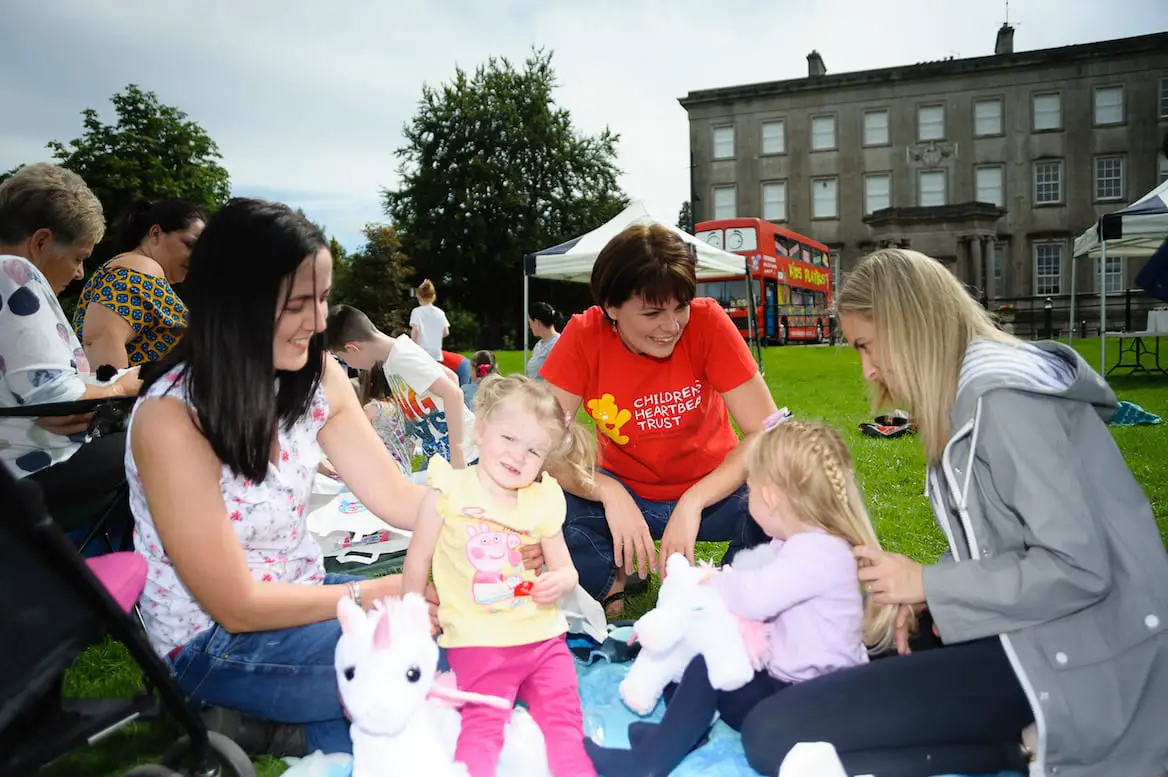 Ms Greenaway added: "On a personal note, like many, my acquaintance with Julie stems back much further.
"Julie and I first met many years ago as relevantly new ' heart mum's', spending many days and nights talking and supporting each other over hospital beds in Craigavon and the RBHSC, were both our boys were being cared for at the time.
"This most certainly for me has made this event hosted by her a special and poignant one, as she continues to work tirelessly and passionately for all the citizens, children and community organisations throughout the borough. I would like to take this opportunity to wish Julie a successful and for filling year in office."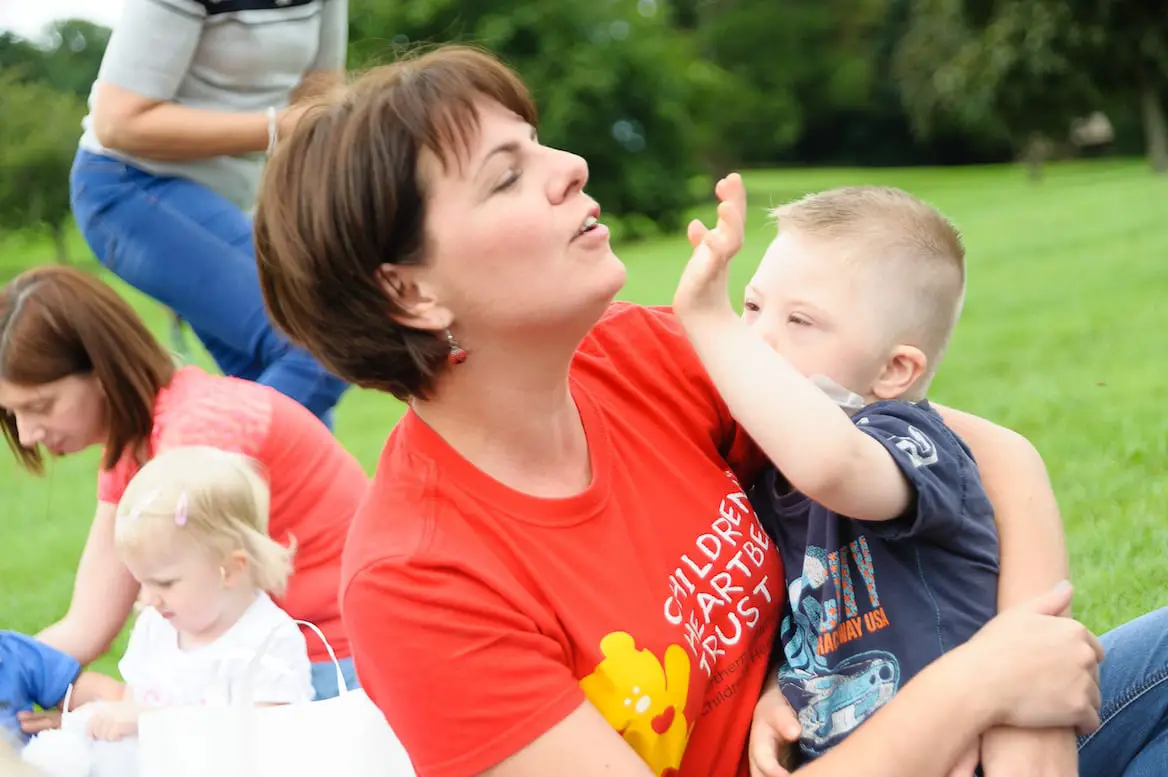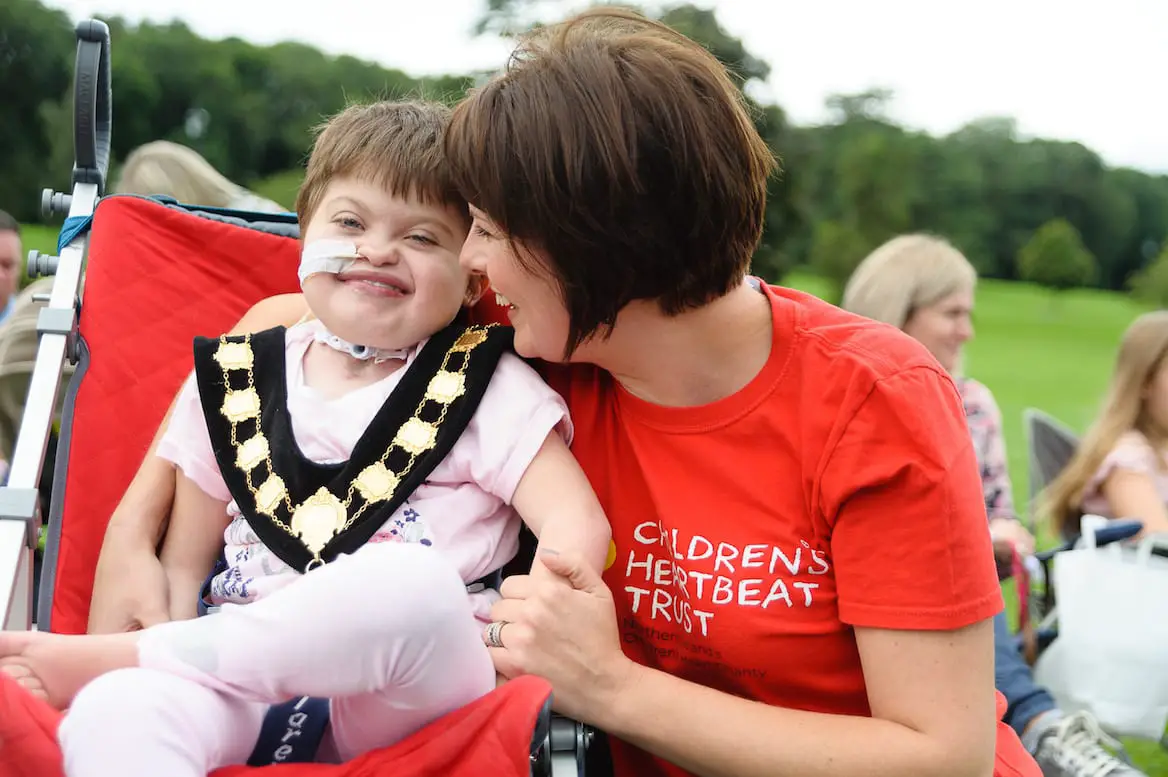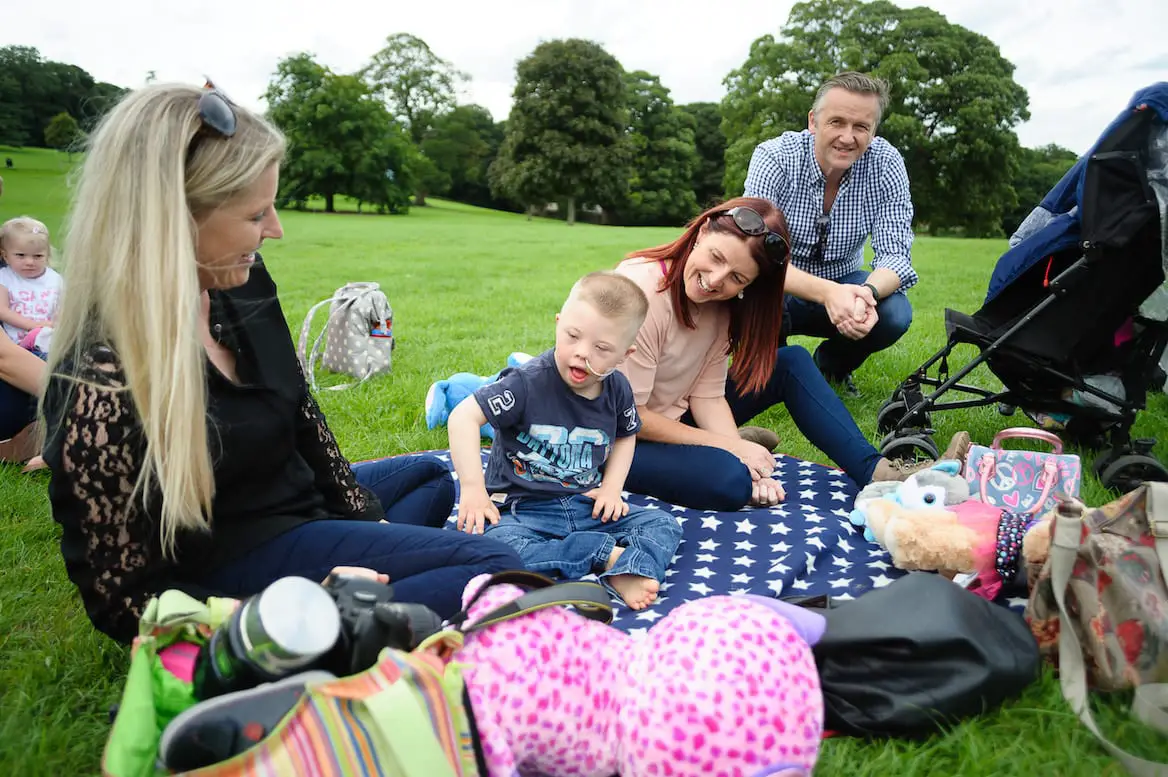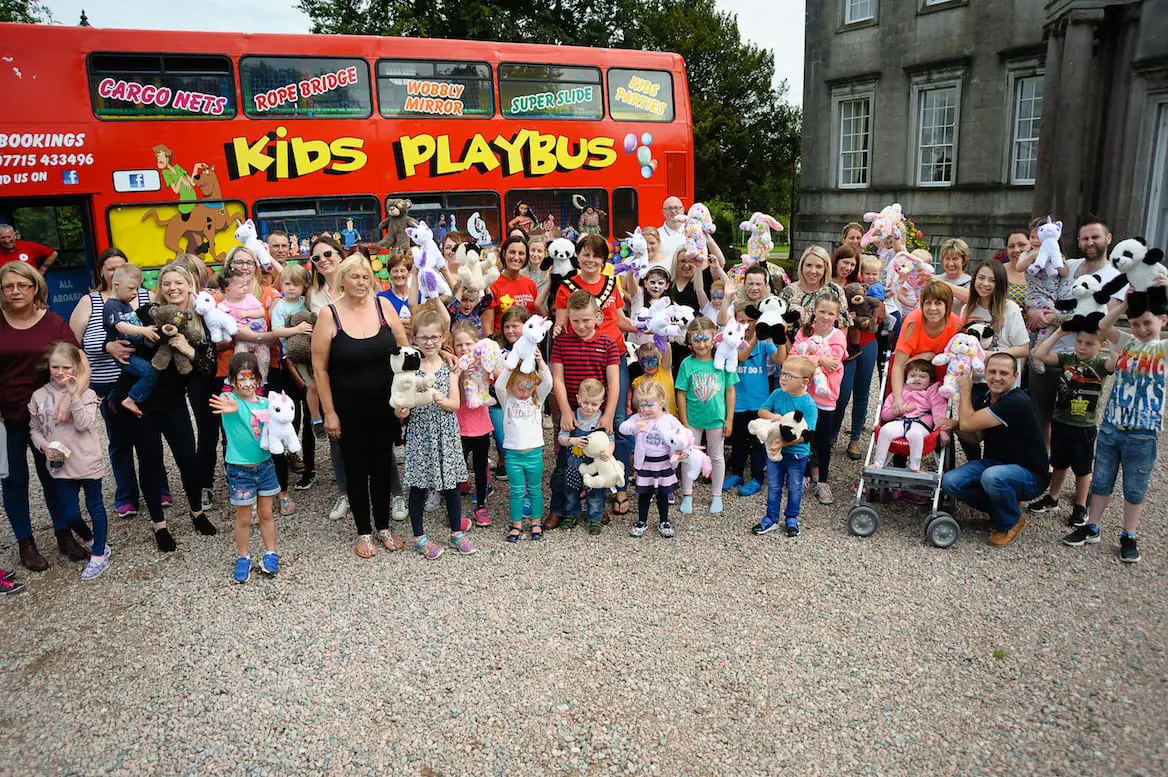 Sign Up To Our Newsletter