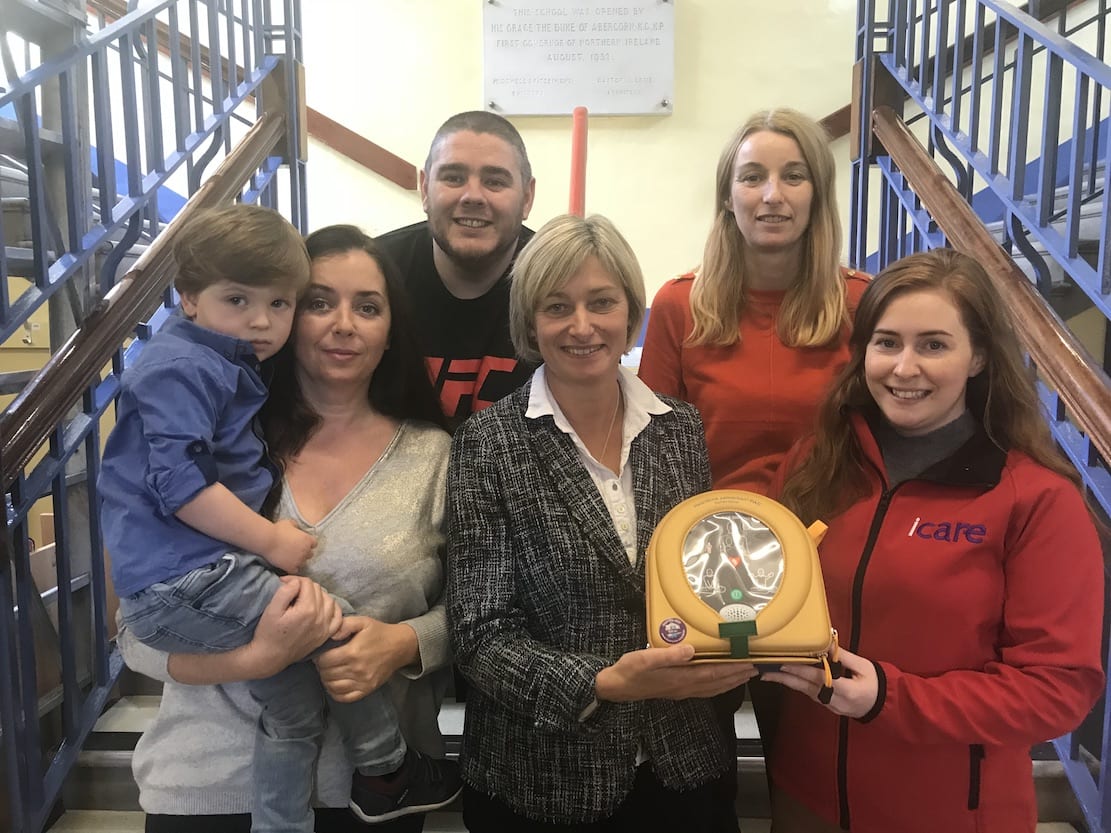 Milford-based charity iCare has kindly donated a defibrillator to after a local woman's appeal for help on Armagh I.
Lisa McGurnaghan, from Banbridge, has been fundraising to purchase a defibrillator and has been overwhelmed with the generosity and kindness that have met her endeavours.
Alongside her three-year-old son Lisa suffers from Sudden Death Syndrome, an illness which currently is the cause of 270 children in schools every year within the UK.
Lisa set out to purchase a defibrillator that would be located in her home and registered with the ambulance for members of the public to find the nearest one in any time of need.
Janine Smalls iCare Founding Member said: "As a committee we are always looking for ways to help the public. After seeing Lisa's plea on Armagh I, iCare wanted to ensure that Lisa received a defibrillator immediately."
With Lisa's fundraising effort being such a huge success, she raised the funds needed to install her own defibrillator and was able to donate the iCare defibrillator to a local primary school as she was alarmed not all schools have this facility in place already.
iCare were delighted to present Abercorn Primary School, Banbridge with a defibrillator all through Lisa and Dan's campaign to raise awareness and as a reminder for anyone to register any defibrillator with the NI ambulance service as a local point for anyone who is in need of 999 assistance.
The iCare charity originally founded by Homecare Independent Living (HCIL) employees in 2010 is dedicated to improving the lives of individuals, groups and communities across Ireland.
It has raised over £300,000 since its inception and delivered over 300 iCare Wishes.
Everything iCare does is designed to lift hearts, do good and make a real difference. For more information on the work of the charity please visit the iCare website at www.icarecharity.com
Sign Up To Our Newsletter