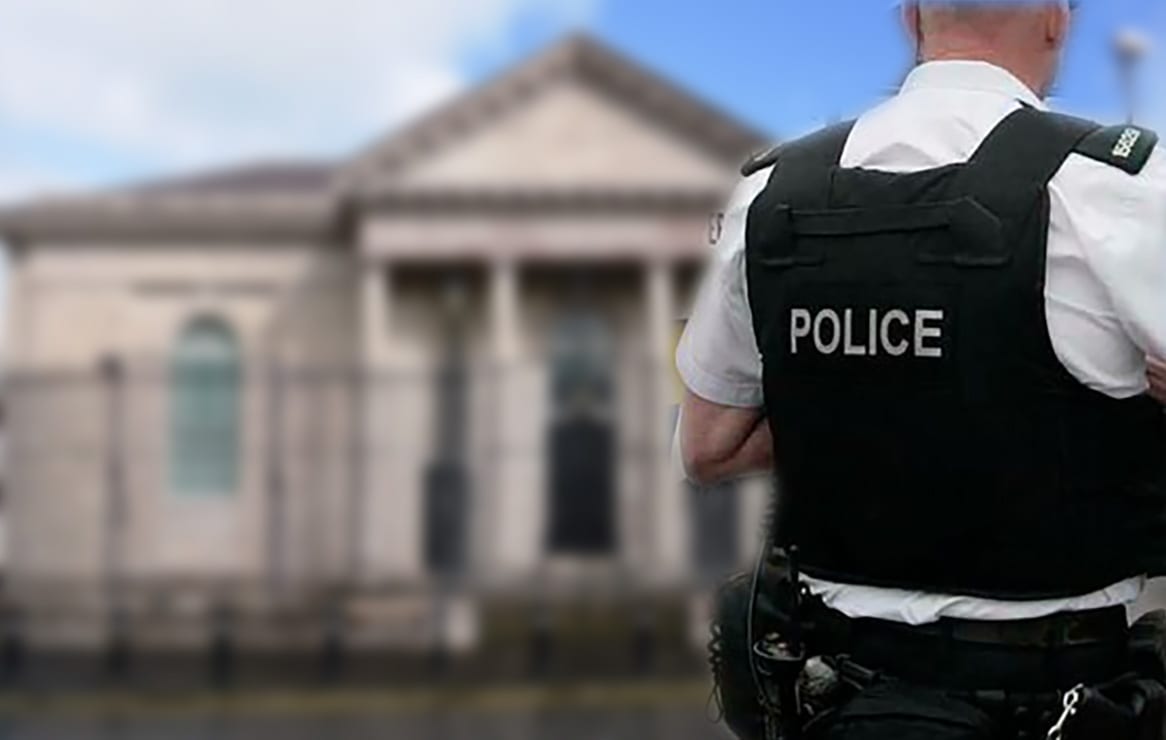 A husband and wife were who allegedly went on a two-day crime spree in Armagh were denied bail this week.
On Tuesday, Armagh Magistrates' Court heard how the Co. Monaghan couple had an "extensive record in the south" and were appearing in relation to a number of theft charges this side of the border.
Melissa Christina Ward, 31, and Charles Ward, 34 – both originally from Castleblaney – appeared via videolink from Hydebank and Maghaberry respectively, charged with four counts of theft, handling stolen goods and possession of class C drugs.
The pair were hauled before the judge in relation to events which occurred earlier this month.
On Saturday, June 16, the couple are alleged to have stolen £40 worth of goods from Woods Centra in Portadown.
And the following day (June 17) they are accused of stealing numerous items from shops in the Spires Retail Park in Armagh.
These included: clothing and a bag worth £301.44 from Sports Direct; clothing to the value of £113 from Peacocks; a paddling pool and three watches retailed at £47.99 from Argos.
At around 6.55pm on that day police spotted the couple parked at the side of the road and as officers approached, the two changed seats and Charles Ward handed his co-accused a stolen Visa debit card.
A search of the vehicle was conducted and all suspected stolen items were found.
Police also discovered that neither of the defendants had a driving licence, or were insured to drive the car.
During the search officers also found 27 tablets later identified as alprazolam, more commonly known as Xanax. Both were subsequently arrested.
Court heard that Charles Ward also faced a further two charges for theft.
It is alleged that he twice – on June 12 and 15 – made off from a Centra filling station in Keady without paying for petrol.
The total value stolen on these two occasions was around £136.
Christina Ward on this occasion made a bail application.
Court heard the pair had an extensive record in the Republic of Ireland and were currently wanted for burglary.
District Judge Paul Copeland stated that the couple were "unlawfully at large in this jurisdiction" adding that they previously had 30 bench warrants issued in the Republic.
The prosecution told court the main objection of any bail was the risk of flight.
A proposed address given in Crossmaglen had been rejected by police as the property appeared to be vacant and could not be guaranteed for "the defendants to stay in".
Defence barrister Ben Thompson said there would be no bail application for Charles Ward, adding that he seemed to be the "driving force" behind the offending as could be seen in the stolen Visa card being handed over to his wife.
It was heard that the defendant had five children who were currently in the care of her family.
Mr Thompson understood that this made the fear of fleeing to the south greater but stated the address had been chosen as it was closer and had enough "room for the children".
He hoped this could "allay any fears" insisting a "strict package of bail conditions could keep her in this jurisdiction".
Judge Copeland told Mrs Ward: "Your barrister has made a gallant and strong application" but added that he was "concerned that a mother of a number of children would leave them bereft, by putting herself in this situation and risking being remanded in custody".
He went on saying that her "history of defying court orders" showed she was "committed to lawlessness".
Melissa Ward was denied bail and both cases will return on July 24 for an update of a full file.
Sign Up To Our Newsletter