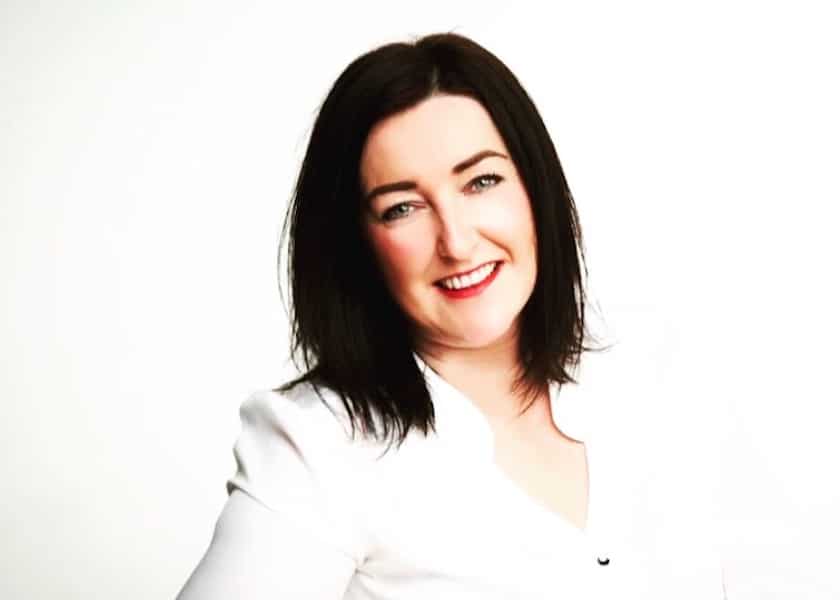 With the hospitality industry in turmoil following the imposition of further restrictions, we caught up with hospitality recruiter Nichola Daly who spoke to us about the "fear and anxiety" many are experiencing in the industry now.
Originally from Armagh but now based in Belfast, Nichola has spent the best part of 25 years working in the high-octane industry. There have been highs and lows, but this latest gut-punch has been a hard one to stomach.
Nichola conveyed the general feeling from a business sense, but also from a personal perspective, and insisted there were some positives to highlight.
You work in top-end hospitality recruitment – how tough has it been over the last six months
Levels of fear and anxiety of the unknown is like never before. It's difficult to believe that in less than six months, where our Northern Ireland Hospitality was thriving with more jobs and new business openings, is now unrecognisable.
With almost 25 years in the Hospitality Industry, I launched my own specialised Hospitality Management Recruitment specialising in the luxury market across the island of Ireland & UK. My network (both locally and internationally) is vast and therefore I can definitively say I have never witnessed anything like the whole industry is experiencing right now.
It is extremely sad to hear day after day of business closures and lost jobs. People who have worked so hard to build their reputations, their teams and their businesses losing everything in a matter of months.
Albeit I am a recruiter, my passion for the industry and our people means I continue to work hard in the background to promote the sector, gain more support, and communicate key message for everyone. It is the least I can do for an industry that has supported me through my journey.
With a new four week "lockdown" and added restrictions, the next few weeks means further extremely difficult period for the hospitality industry and the amazing people who are part of it.
Do you think we have seen the worst of it?
I really wish we have, but unfortunately, no, I do not believe so. As the winter months draw in and with furlough ending this reduced support from government will mean many businesses will start to feel the impact in the weeks and months ahead. Further lockdowns mean businesses will have no certainty about trade and reopening.
The uncertainty for guests and team is equally challenging. As much as we are able, we need to be "open for business" operating safely and engaging our guests too. For team members, the prospect of unemployment or so called "circuit breakers" affecting our industry, means we are losing great talent from our industry as companies restructure in order to survive.
Expert studies by BDO have shown that as an industry we are facing 10,000's job losses in NI alone unless additional help is provided by government.
What sort of stories you are hearing from your contacts on the ground? 
Of course, the majority are stories of fear, stress, worry and despair – it is a terrible time for professionals in the hospitality industry.
The majority in hospitality are working extremely hard to open their business and stick to strict health regulations. Unfortunately, there is little evidence our industry is being protected to the degree we need.
It's heart-breaking to hear weddings are being rescheduled multiple times – imagine the impact of that on the couples and families. But there is also a huge impact on the businesses providing the hospitality – the wedding breakfast, the cakes, the accommodation, the cars and all that goes into a big day. It is devastating.
The hospitality industry is exhausted from tirelessly working to deliver an exceptional experience under these circumstances, to then be blamed for accelerating Covid, when there appears to be no real scientific evidence of this being provided.
But, and so reassuringly, is that despite the difficult stories, there are some great positives. We have a wonderful industry with amazing people, and I have heard some many stories of how resilient, adaptable and entrepreneurial our people are. Making the best of a bad situation, delivering where it sometimes seems impossible and pulling together when the going gets tough. That's what we are about and how we will always be.
Do you think enough is being done for the hospitality industry?
Not at all! I think, like the Arts and Culture sector, Hospitality needs a lot more support than other industries. Curfews, social distancing, revised operational requirements, and now further lockdowns, have such a huge and unavoidable impact on revenue while costs continue to mount.
The industry of course understands the health crisis. The measures we take are done so to ensure the safety of everyone, as we believe, and as was demonstrated during the Eat out to Help Out scheme, we can do it with no apparent impact on case numbers. Once this is over it will be needed to help boost the economy, to help families meet again and for people to enjoy a normal life.
We are a business sector that adds millions to the economy, and we are not being treated like a major sector because many of the businesses are small or medium and when they close, they don't get the headlines like major shop chains for example.
I really make a plea that the hospitality sector receives special attention to help our people survive. I have been speaking to politicians, civic leaders and industry bodies to try to explain the issues in detail and get the best deal for the sector.
Is the sector being punished unfairly? 
I, like everyone, cannot make an informed decision on this, as the information is either being withheld or not available. Based on what is available, in my opinion, I would be inclined to say yes.
The hospitality has done all its being asked to ensure safe public health and to be frank we have been treated badly.
As industry leaders we are asking for the evidence to justify the curfew restrictions – but have seen nothing. We would simply like to see the evidence; not the hearsay and rumours.
We will always act in a professional way and are committed to ensuring our industry, team members, and guests are safe. If we are provided with the facts, we will react and ensure we continue to do all that is required.
How has it affected you as a business and even personally? 
This has really impacted my business; I work in the luxury hospitality market across the island of Ireland and the UK. With client's hotels and restaurants being closed the need for a specialist recruiter in this sector has of course been impacted too.
Thankfully at the moment I'm working with a number of clients on new and expanding roles. I'm also busy with registering candidates, preparing for brighter days ahead – Daly Recruitment is a full-service business. As well as finding the right team members, we also work with talent, improving their CV's and helping them get ready for the recruitment market.
Indeed during lockdown I even launched a new division serving the hospitality industry supply chain especially recruitment for senior leadership and management roles. Taking a strategic approach is important, however the current impact is enormous.
On a personal level, it has been even more difficult. My father is in a care home and I have been unable to see him since February. That overrides everything else, and I find that extremely painful and unfair on the many families like ours.
This personal situation has given me a very different perspective and has made me realise what is important. COVID-19 has affected many of us and that is why I feel its so important as we come out the other side. People will want to see their friends and families as soon as it is safe to do so. Be that in a home setting, or relevant to our industry, see them for meals, a pint and long weekends away.
Christmas is looking challenging to say the least; how will businesses cope?
You have to remember Christmas is a huge time in the hospitality industry and many rely on the party nights and family get togethers. These bookings and events are looking very unlikely this year, having a major impact on all jobs, full and part time as the work won't be there to keep people employed.
It will definitely have an impact on many as tax bills and other annual costs will be required to be paid in the new year.
The usual Christmas trade won't be there with social distancing still in place.
Many businesses depend on the Christmas trade to get them through the winter months, and without that trade that creates a worry. We just hope the right financial assistance is provided to businesses to see them to spring.
What can you see for the future? 
I see this is as a very long winter for the hospitality industry, and sadly I see a lot of good businesses not making it out the other side. But the future is not written and a lot could be done to help the sector by the various national and devolved Governments in the UK and Ireland.
The Irish Government Budget has reduced VAT rates on hospitality, and this is welcome, but not a lot of help if restaurants can't open in the first place. In Northern Ireland the new lockdown is understandable for health reasons but will mean huge financial and personal strain on people working in this sector, with little or no proper safety net for businesses or individuals.
I foresee many more job losses happening and that's frightening for our industry, its people and the wider economy.
Weddings and family occasions will bounce back quickly, as there will always be a demand. We will as an industry will bounce back slowly, but let's hope not too much damage is caused along the way that cause causalities to our people and establishments along the way. 
Simply surviving past this Christmas season is the key target for many!
How can the industry be helped, jobs saved and even created?
There are still some good news stories happening, little and far between and definitely not enough to shake our economy though.
It's positive that locally, Woodlab Distillery, makers of well-known Armagh Symphonia Gin, have recently opened a Gin tourist attraction in Moy, providing tours of the distillery. This is bringing a new concept to the Armagh tourist market, a product for locals and tourists to experience.
Hospitality requires additional support in terms of extended furlough for our industry, curfew removed to allow second sittings in restaurants and people to have some kind of life back.
We also need the industry to look after the staff we have retained, as when we come out the other side I see a bounce back quickly, especially in the luxury sector and we will need those strong leaders and staff in place to deal with the demand.
We need to remember it's not just hospitality venues being impacted, it's the supply chain also – the suppliers from drinks to supplying menu covers, are all feeling this impact of the downturn and job losses.
We all have our part to play when visiting hospitality establishments, to adhere to all guidelines and act responsibility.
Support when and where we can and supporting local is key now more than ever!
Sign Up To Our Newsletter