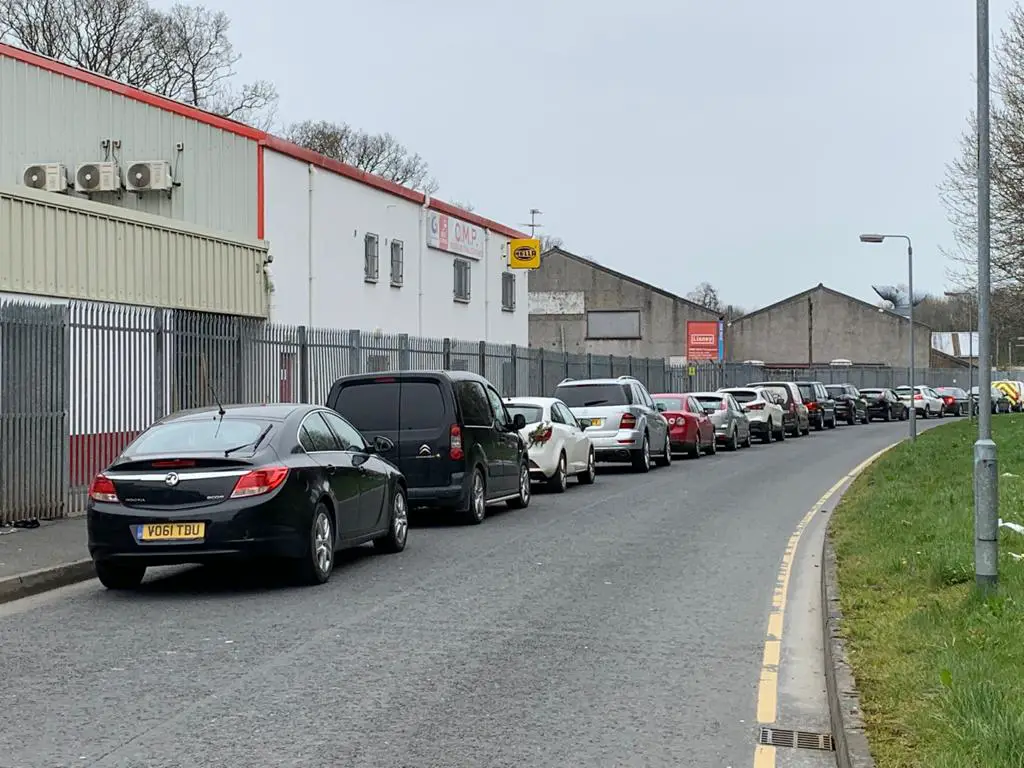 This was the scene in Armagh city yesterday (Monday) as hoards of cars attempted to get to the recycling centre on the Station Road.
The traffic was so bad, it made it nigh on impossible for traders on the same road to operate effectively.
One trader, speaking to Armagh I, said the queues and backlog were causing a real problem for businesses – some of which are now being classed as essential – under the new government guidance.
The Council-owned amenity site is also still classed as an essential service and will remain open, despite calls for it to close.
The concerned business owner sent images of the queues which stretched right back onto the Loughgall Road.
"It is impossible to trade as you simply cannot get in or out with traffic," he said.
"The council appears to have adopted a one-in, one-out sort of system, which is clearly the reason for the backlog."
He added: "In my opinion it would simply be better to close the site altogether. It's hardly essential travel at this time."
The Council, on Monday, announced that in the interest of Public Health for all citizens of the borough, all non-essential services are suspended from today, Tuesday, March 24, until further notice.
A spokesperson said: "At this time, our primary focus is to ensure that all essential services are maintained as normal, from all current locations. These services include: Refuse Collection; Recycling Centres; Registration of Births and Deaths; and Burial Services."
Among the main services suspended until further notice are: Environmental Health; Building Control; Planning Services; Weddings and Civil Partnership ceremonies; and Notices of Marriage.
The spokesperson added: "During this unprecedented time, we would like to thank-you for your support, cooperation and patience.  We will endeavour to ensure that normal services will resume as soon as practically possible."
Sign Up To Our Newsletter