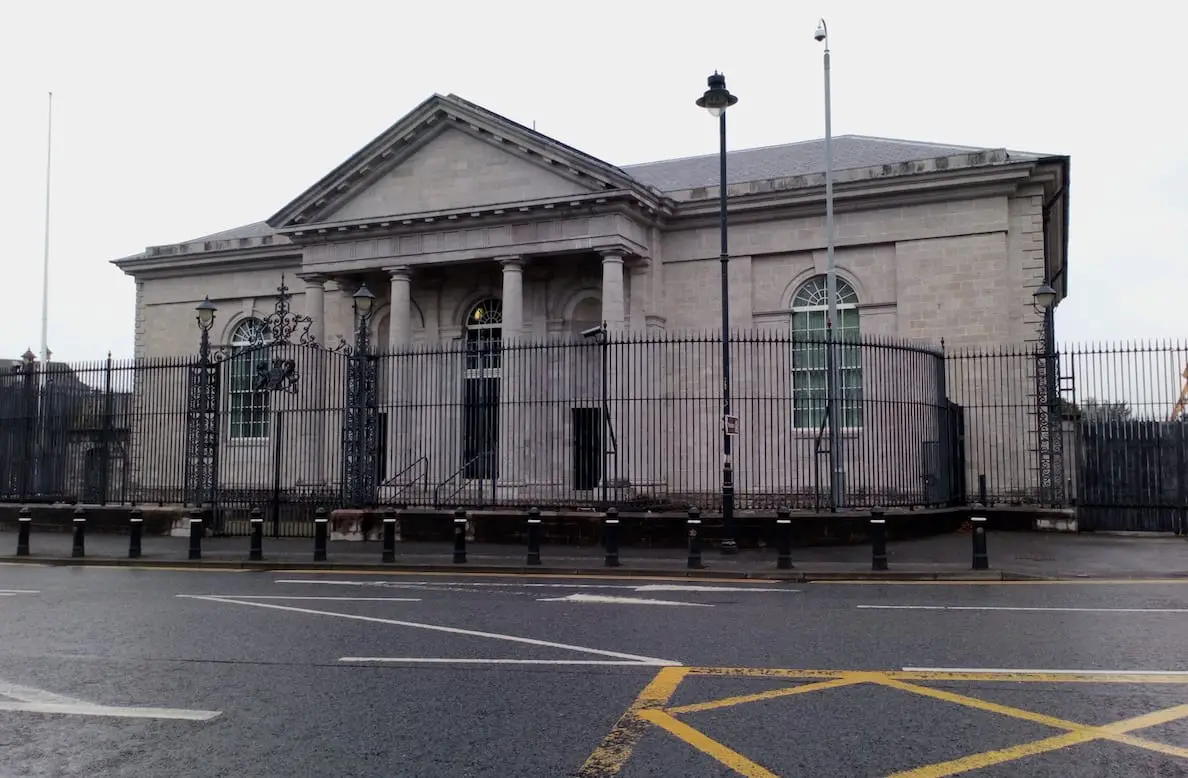 An Armagh man who kicked the window of a police vehicle after he was arrested at a suspected domestic incident has been given a "final warning" by a District Judge.
A judge commented that the 34-year-old had a propensity to act in an "aggressive and violent" way when challenged.
Danis Bebris, 34, of Boyds Row, pleaded guilty to criminal damage at the City's Magistrates' Court on Tuesday.
It was heard that on May 13, at around 4.20pm, police were called to a suspected domestic incident at an address in the Armagh area.
Officers attended and asked the defendant to leave the property.
Bebris refused and began to shout at officers before he was subsequently arrested.
As he was put into a police vehicle the defendant kicked a passenger door causing the frame to bend out of shape.
When interviewed about this offence, Bebris denied the allegation.
Prosecution informed the court that the door frame was able to be pushed back into place.
Defence barrister Seamus Lannon stated: "Mr Bebris had been at his partner's house and she made an allegation about certain things that he said but my client accepts that he reacted in a way that he should not have."
Mr Lannon commented that the defendant was a "hardworking father-of-two" who currently engaged in construction work in England.
He said: "I accept that he has a record, but I ask that he is given one last chance to keep his house in order".
It was heard that Bebris is currently subject to a conditional discharge and spent time in prison for what Mr Lannon described as a "minor offence" back in 2015.
District Judge Paul Copeland stated: "This is your fifth conviction for aggressive and violent conduct.
"You have shown a propensity to behave in this way when you are challenged."
He added that this was Bebris' "final warning" as he sentenced him to five months in prison suspended for two years.
In addition, he was ordered to pay a fine of £100, along with the offender's levy of £15, within 10 weeks.
Sign Up To Our Newsletter