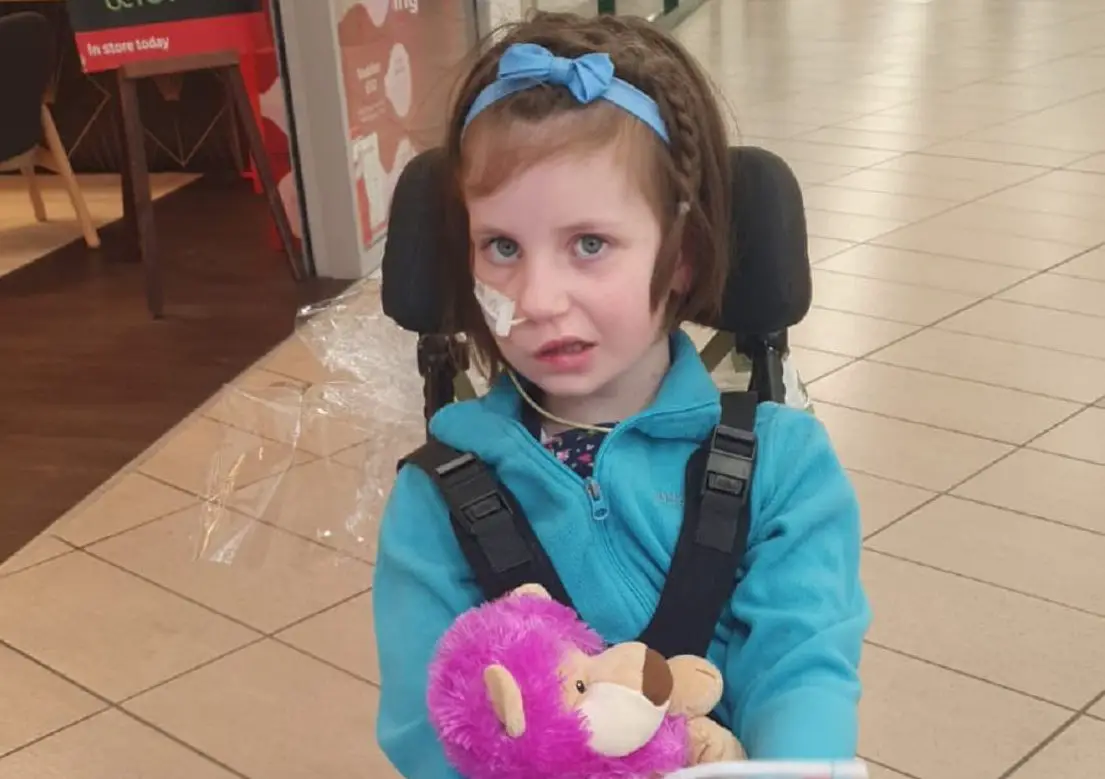 A young Hamiltonsbawn girl who was diagnosed with a cancerous brain tumour in February has proved a daily inspiration to her parents with her "positive and happy" attitude.
Little Ella Anderson has been through seven surgeries and is currently undergoing radiotherapy in Manchester, which will be followed by nine months of chemotherapy.
The seven-year-old has also been left with severe speech and movement disabilities as a side effect of the first 12-hour surgery – a condition known as Posterior Fossa Syndrome – which the family hopes will improve with time.
However, despite all her health challenges, dad Ken says his favourite thing is waking her up in the morning.
"She wakes up every morning and she smiles and giggles. She is just unbelievable. You couldn't ask for anything better from her," he said.
Ken said his daughter's diagnosis had been a "complete shock".
"She was a perfectly normal seven-year-old girl. The weekend before she was diagnosed she was playing football with her cousins and was at gymnastics and just doing all the normal things," he explained.
Ella's symptoms began less than two weeks earlier with slight facial palsy, which the doctors originally thought was Bell's palsy.
However, when the palsy didn't improve, a hospital CT scan confirmed it was a tumour.
A week later, Ella underwent her first operation in the Royal Victoria Hospital in Belfast – a 12-hour procedure which removed most of the tumour mass.
However, the side effect of Posterior Fossa Syndrome left her wheelchair-bound and unable to talk or move.
Said Ken: "It's one of these things that there's very little research about, but we have seen significant signs that it could be temporary.
"In the last few days she has started to make sounds and noises. She goes to physio twice a week and is starting to move her limbs more, but for the past eight or nine weeks she has been very disabled from it."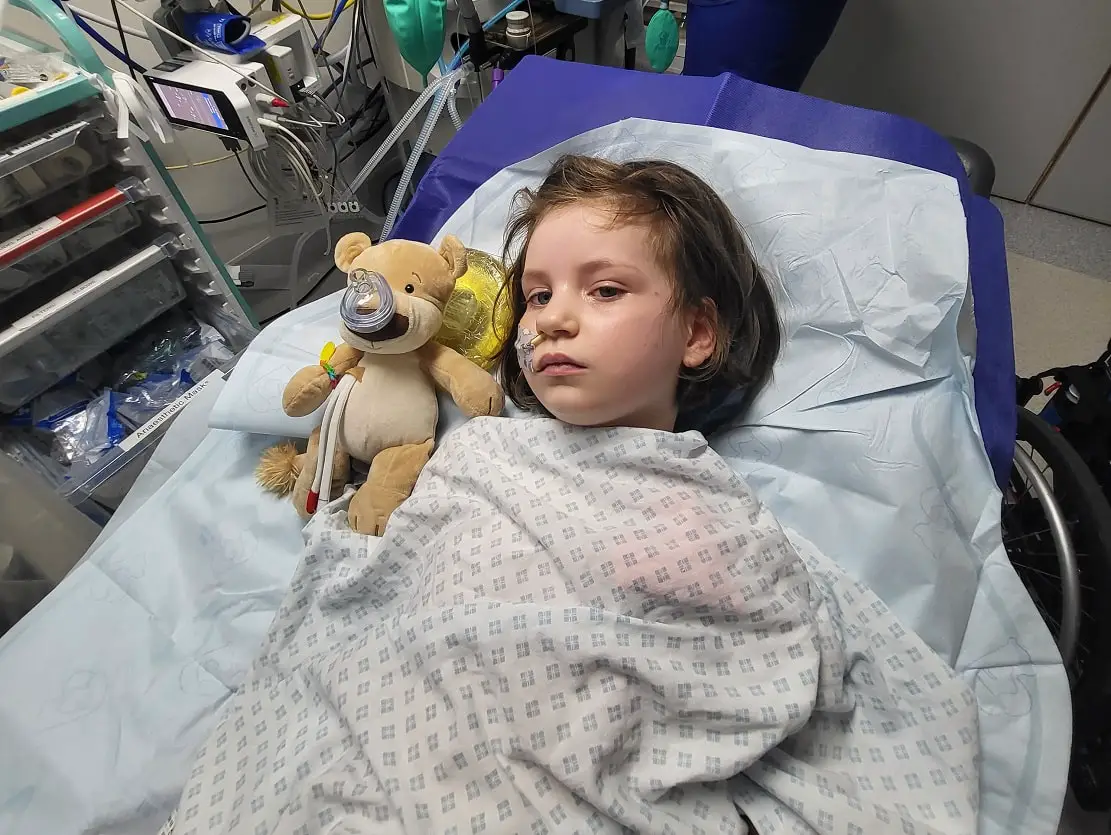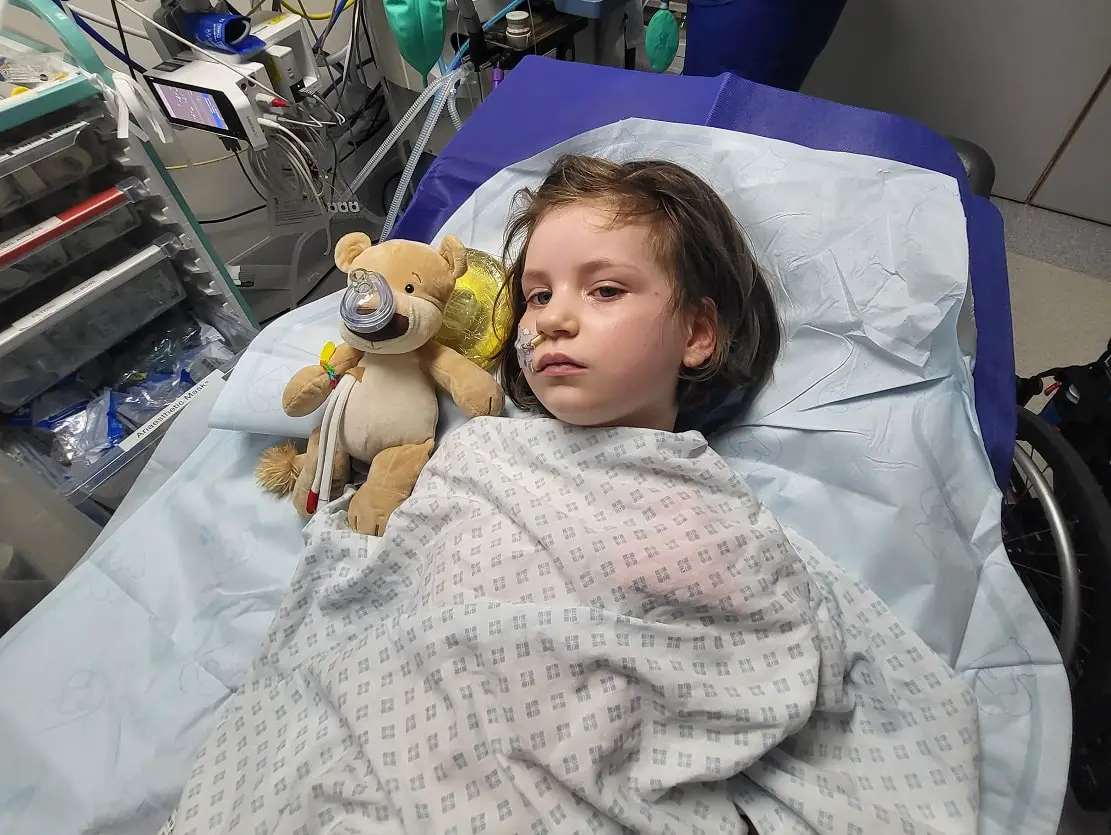 As well as the major surgery, Ella has also undergone six minor surgeries, including drilling into her head to remove fluid, as well as intensive physio.
Three weeks ago, Ken and wife Nicola travelled with Ella to the Christie proton beam therapy centre in Manchester for advanced radiotherapy to kill the cancer. She is due to remain there for another three weeks.
Said Ken: "Both of us are over here because Ella needs round-the-clock care. Our son Jake is staying with his grandparents. We have to feed her day and night through a tube in her nose and she has to have 30 general anaesthetics while she is here so she needs to be fed regularly."
Ken, who works for the Education Authority, has has to take a period of leave from his job while Nicola is working remotely part-time.
Before leaving for Manchester, Ella got her hair cut and donated it to the Little Princess Trust, and has since been fitted with a wig donated by the charity.
Ella's aunt Andrea also got her hair cut for the charity while money from the JustGiving page she set up is being donated to Young Lives vs Cancer, which Ken says has been a "fantastic" support to the family.
Meanwhile, Ken and his wife are hopeful for the future.
"Every day Ella makes small positive changes," he said. "I have never seen anyone fight so hard. She is just trying her absolute best to return to normal.
"She's such a great-natured child, She is so positive and happy. Even though she can't communicate very well, she just soldiers on.
"We have had a lot of support from the charity and from her school – Hamiltonsbawn Primary School. All the teachers have called down to the hospital to see her in their own time.
"That has really helped her mentally, seeing her teachers who she is really fond of. Those things have made such a difference to us.
"And without our friends and family, we would be really stuck, for they have made it easier for us to spend time with Ella rather than have to worry about other things."
To support the family, Armagh Royal British Legion is holding a charity breakfast morning on Saturday, June 3 from 8am-12 noon at its hall in Dobbin Street.
The event has been organised by bar manager Joeann Chin, who was friends with Nicola when they were both growing up in Armagh.
Hamiltonsbawn PS is also holding a coffee morning for Ella on Saturday, June 17.
Sign Up To Our Newsletter