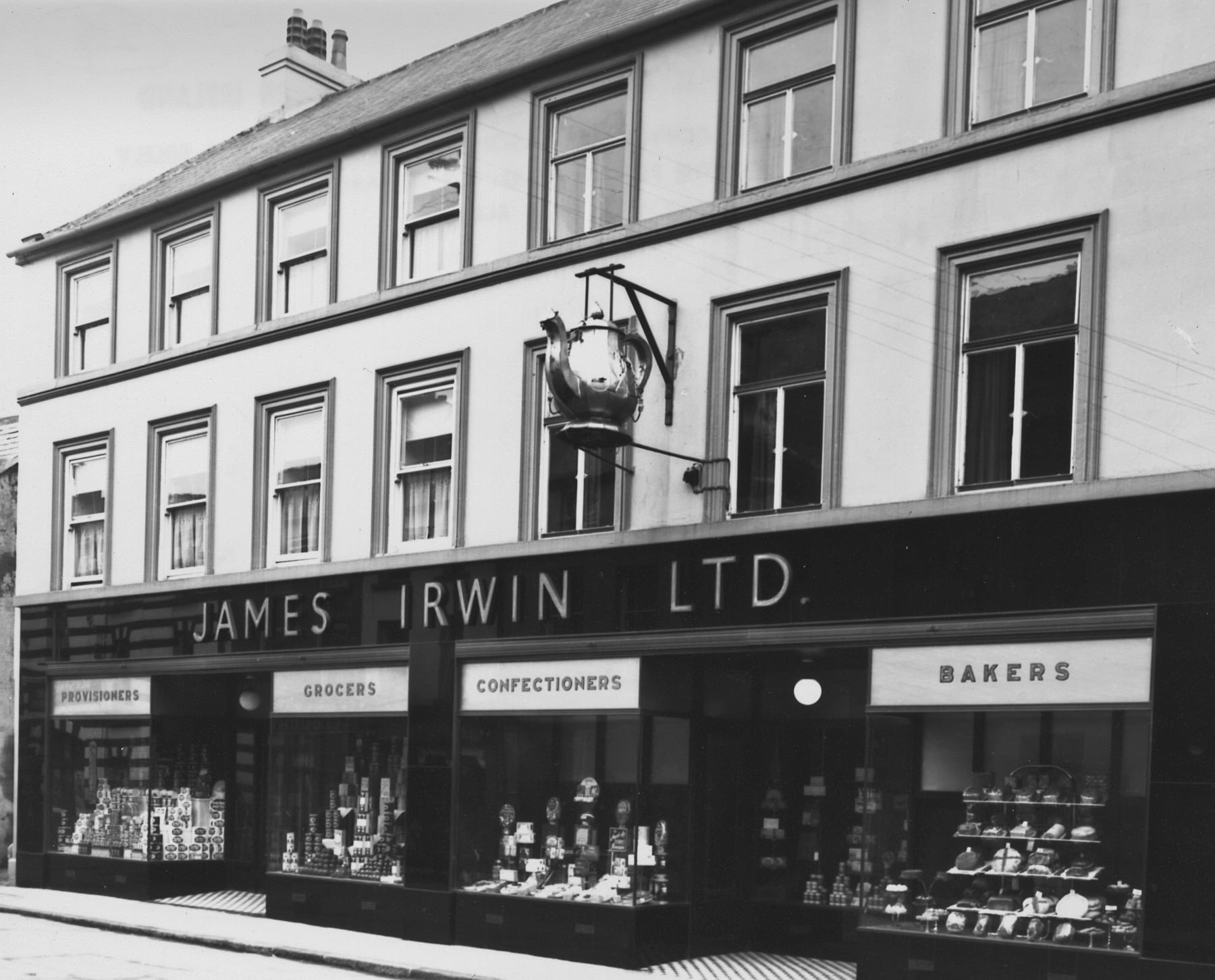 It will be full steam ahead for Armagh's famed Golden Teapot's return to the city centre!
Planning approval has now been given for the local landmark to once again be displayed in the city.
Armagh I exclusively revealed plans for the resurrection and restoration of the teapot in March of last year, when an application had been submitted in the name of Roberta Wright in relation to her Wrights Soft Furnishings shop at Russell Street.
The plan had been for the teapot to be put in place on the front of the building.
And even though she has now moved to within T G Hawthorne's shop at Scotch Street, the application for the Golden Teapot remained 'live'.
It was given full approval this week at a meeting of Armagh City, Banbridge and Craigavon Borough Council's planning committee.
And it will be located at Russell Street, despite calls by some for it to be displayed on Scotch Street.
Planners, in their professional report, state: "The teapot will be a unique feature within the streetscape and officers are content that the proposed materials are acceptable. The teapot has historic links to Armagh city centre, despite being originally located on Scotch Street."
The teapot first appeared there 150 years ago and will now return – albeit to a different city street – as part of the Townscape Heritage Initiative planned for Armagh.
The teapot was originated by James Irwin in 1870, who used it to attract customers to his family grocery store and café – James Irwin Ltd – on Scotch Street.
A newly established firm of Armagh plumbers, Donnelly and Sommerville, were commissioned to make the gigantic teapot and much of the work seems to have been carried out by James Robinson himself.
Robinson was ideally suited to the job of carefully cutting and soldering the zinc metal plates that make up the teapot, for he was the Town Commissioners' 'Waterman' and skilled in working with metal.
The sign hung on Irwin's premises in Scotch Street for many decades where the spout proudly puffed steam to attract customers to his shop and the City Bakery Café, which thrived on the first floor.
The Golden Teapot disappeared from Scotch Street in the 1990s when it was donated to Armagh County Museum.
It was carefully preserved in the museums climate-controlled stores until recent times when painstaking restoration work was carried out by Ruth Bothwell of Decowell and Gerard Loughran of Ballinliss Forge Works, Camlough.
Planners, in their report recommending approval, described the teapot – which will be erected 4.4 metres above pavement level – as the "Victorian equivalent of a marketing technique".
And they add: "The recently restored teapot once erected will be considered as an historic feature and piece of public art."
The property in Russell Street is, like many in Armagh, a listed building.
To that end, planners report: "HED (Historic Environment Division) have been consulted and are content that the scale of the feature and the works required to attach it to the building will not have an adverse impact either structurally or visually on the host building."
The approval now means arrangements can be made for this historic piece to finally return to Armagh 150 years after it first appeared.
Sign Up To Our Newsletter
Sign up to our newsletter for major breaking news stories as they happen – right to your inbox.